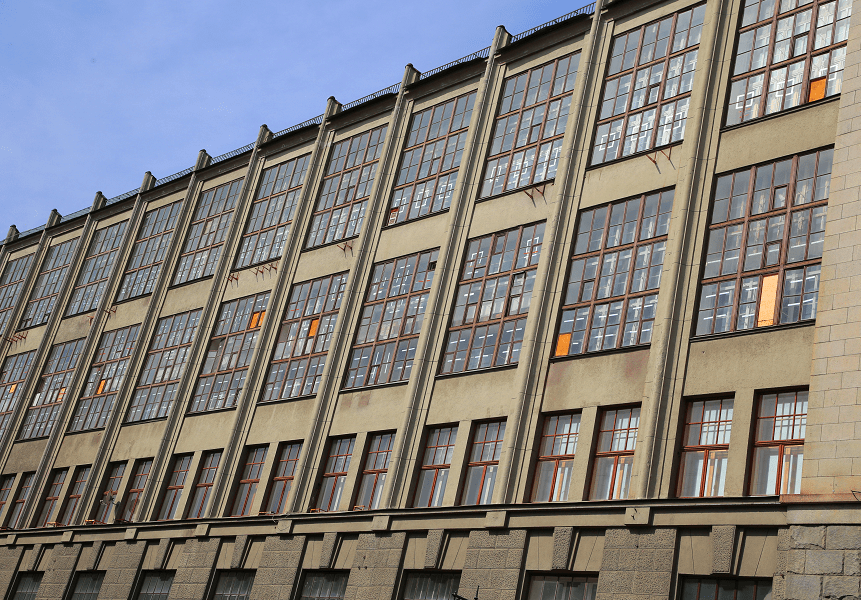 The Central Telegraph Building is a Soviet Art Deco building located on Tverskaya Street in the Central Administrative District of Moscow. It was built in 1925-1927, according to the project of architect Ivan Rerberg. It was intended to accommodate the main metropolitan telegraph station and long-distance and international telephone communications departments.
As of 2022, most of the building belonged to PJSC Central Telegraph, a subsidiary of PJSC Rostelecom, and the premises were leased. In 2020, it became known that the project is waiting for renovation with adaptation to everyday use.
It's an object of cultural heritage.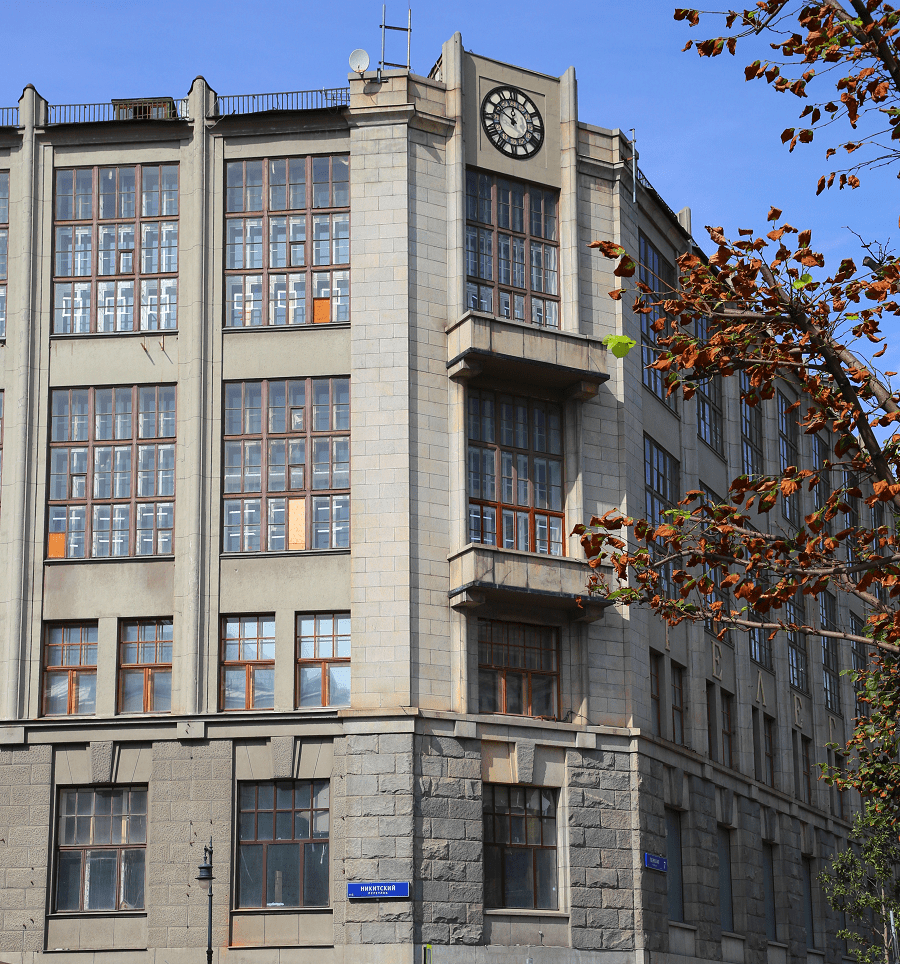 After the building was operated, four organizations were located within its walls: the Central Telegraph, the Central Radio Center and the long-distance and international telephone communication departments. At that time, 5,000 employees worked in the building in two shifts.
Later, a radio theater operated in it, broadcasting radio performances throughout the country. And in the 1930s, the headquarters of the All-Union Radio was in the building – from here, on June 22, 1941, Vyacheslav Molotov informed the Soviet residents about the attack of the German army on the Soviet Union, and in May 1945, Yuri Levitan announced the surrender of Germany.
In the second half of the 20th century, the Central Telegraph retained its key importance as the communication center of the USSR. The number of transmitted telegrams on weekdays reached 800 thousand per day and 2.5 million on holidays.
The building, with a total area of 54,000 m², is a closed square with a five-sided tower at the corner of Tverskaya Street and Gazetny Lane. The structure was built using modern technologies: a reinforced concrete frame and high windows. Due to the peculiarities of the terrain, the building was placed 6.6 meters deep into the old buildings, which made it possible to make passages to the neighboring Gazetny and Nikitsky lanes.
A feature of the building was the combination of public and residential premises. On the second floor of the building, 20 apartments were provided for management and bedrooms for the duty shift. Also, a nursery for 200 places was organized in the house. There were balconies on the back facade.
An early version of the Soviet coat of arms is installed as a decorative element on the five-sided tower.
Nearest metro: Okhotny Ryad, Teatralnaya, Tverskaya, Pushkinskaya, Chekhovskaya.
Nearest attractions: Bolshoi Theatre, Maly Theatre, Manezhnaya Square, Ploschad Revolyutsii (square), State Duma building, House of the Unions, Teatralnaya Ploschad, TSUM, Monument to Alexander Ostrovsky, Tretyakovskiy proezd, Central Children's Store, Lubyanka Building, Metropol Hotel, Moskva hotel, Red Square, Tverskaya street, Zaryadie park, Kremlin.
See also Architecture of Moscow, Palaces and most historic buildings of Moscow.