Red Square is the main square of Moscow, located between the Moscow Kremlin (to the west) and Kitay-Gorod (to the east). It goes to the bank of the Moskva River through the gentle Vasilyevsky Spusk.
The square stretches along the northeastern wall of the Kremlin, from the Kremlin passage and the Voskresenskiye Gates passage to Vasilyevsky Spusk, overlooking the Kremlin embankment.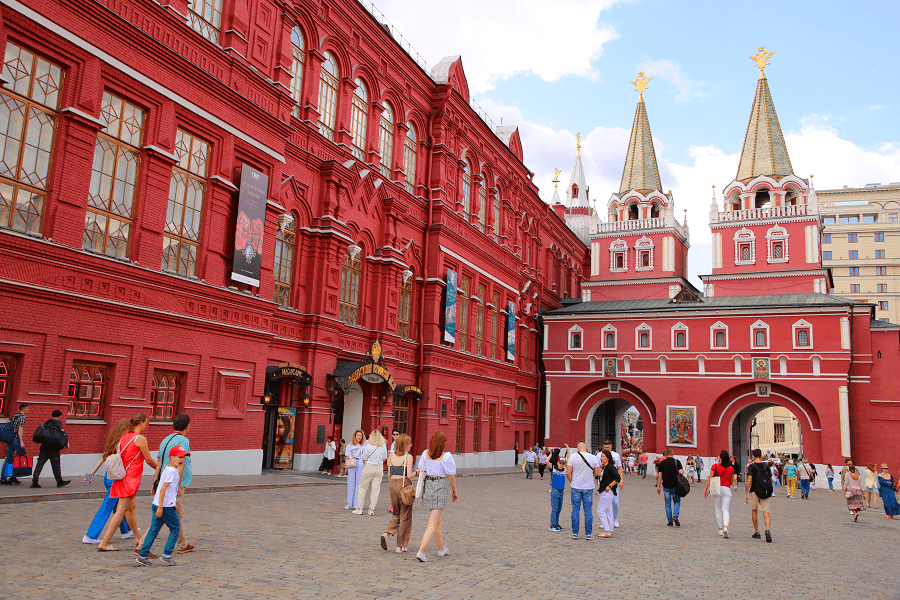 Nikolskaya Street, Ilyinka, and Varvarka depart to the east from Red Square. Along the square's western side is the Moscow Kremlin, and along the eastern side are the Upper Trading Rows and the Middle Trading Rows. It is part of a single ensemble with the Moscow Kremlin, but historically it is part of Kitay-Gorod.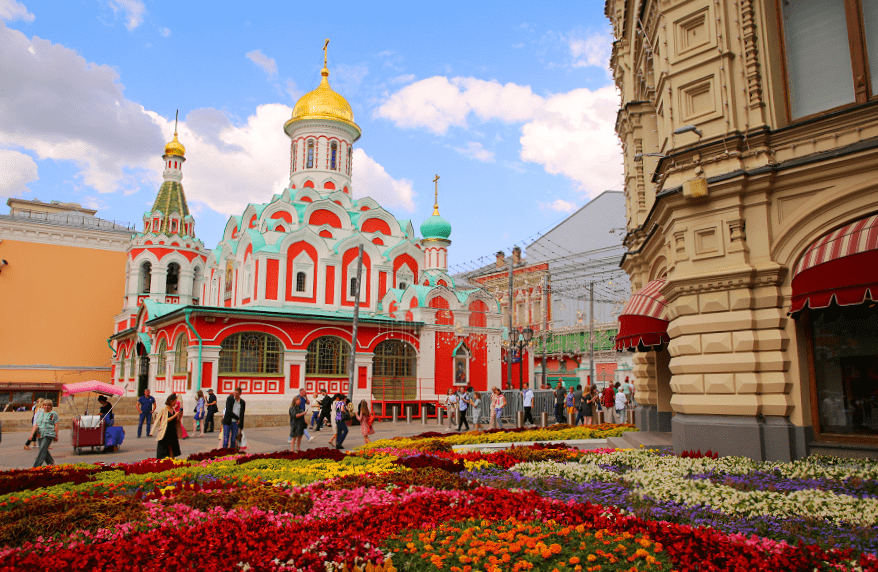 An analysis of the most ancient cultural layers on Red Square showed that already in the second half of the 11th – early 12th centuries, the forest in its place was cut down, and the land was used for arable land.
By this time, presumably, large settlements had formed on Borovitsky Hill, and the right bank of the Neglinnaya, on the Kuchkov field, the first "trading place" – a market square was formed.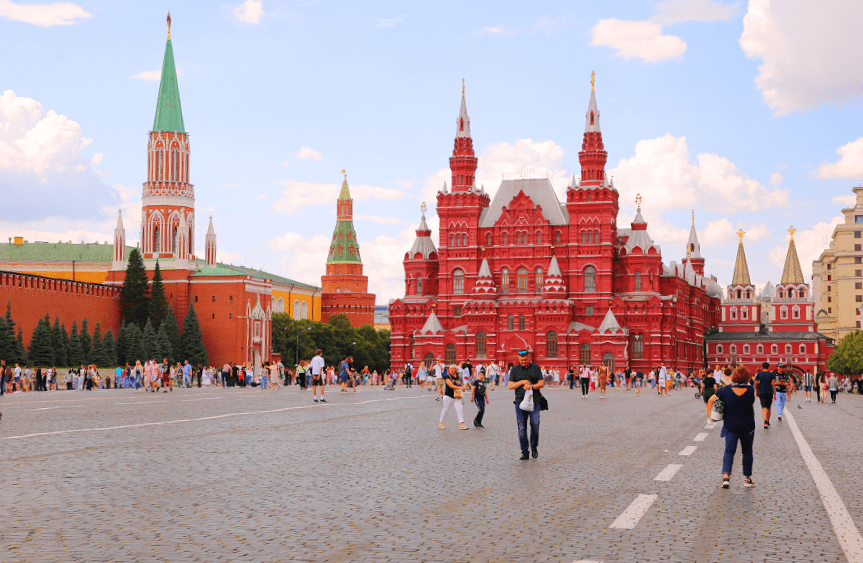 Over the years, Moscow grew, developing from the wooden Kremlin of Ivan Kalita to the white stone fortress of Dmitry Donskoy.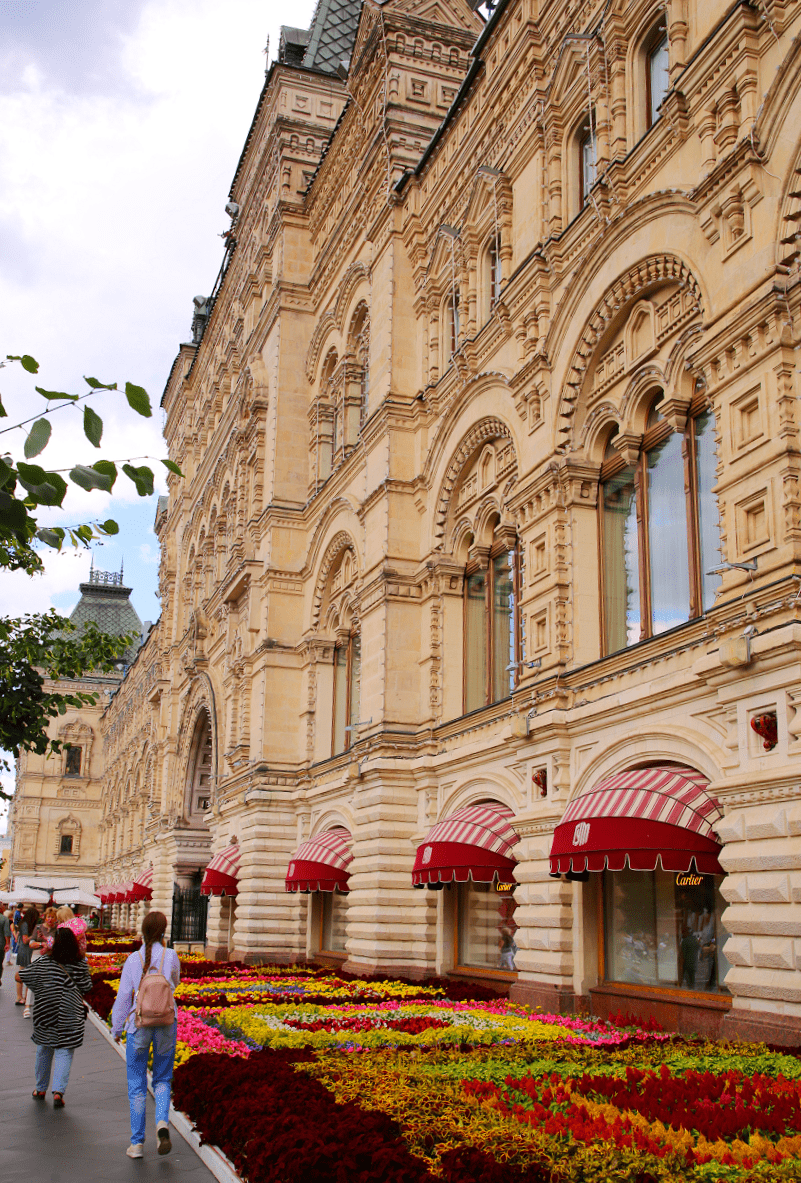 By the second half of the 14th century, the border of the northeastern part of the Kremlin walls was finally formed. Borovitsky trade place was divided into two parts – Zaneglimenskaya (or Arbatskaya) and Podkremlevskaya, which subsequently took shape in Red Square.
On Red Square is the Execution Ground, the monument to Minin and Pozharsky, the Mausoleum of Vladimir Lenin, and the necropolis near the Kremlin wall. In the northern part of the square are the Historical Museum and the Kazan Cathedral, and in the southern part – the Pokrovsky Cathedral.
The architectural ensemble is protected by UNESCO as a World Heritage Site.
Since ancient times, the square served as a place of trading, where temporary and permanent trading rows were erected for many centuries. In Soviet times, military parades and demonstrations took place on the square; after the collapse of the USSR, it began to be used for public events and concerts.
Total length – 330 meters, width – 75 meters, area – 24,750 m². It is paved with stone blocks from the Crimean gabbro-diabase.
Red square ensemble (full list):
Cathedral of the Kazan Icon of the Mother of God
Monument to Minin and Pozharsky
House of the Provincial Government
Nearest metro stations: Okhotny Ryad, Teatralnaya, Revolution Square, Kitay-gorod, Biblioteka imeni Lenina.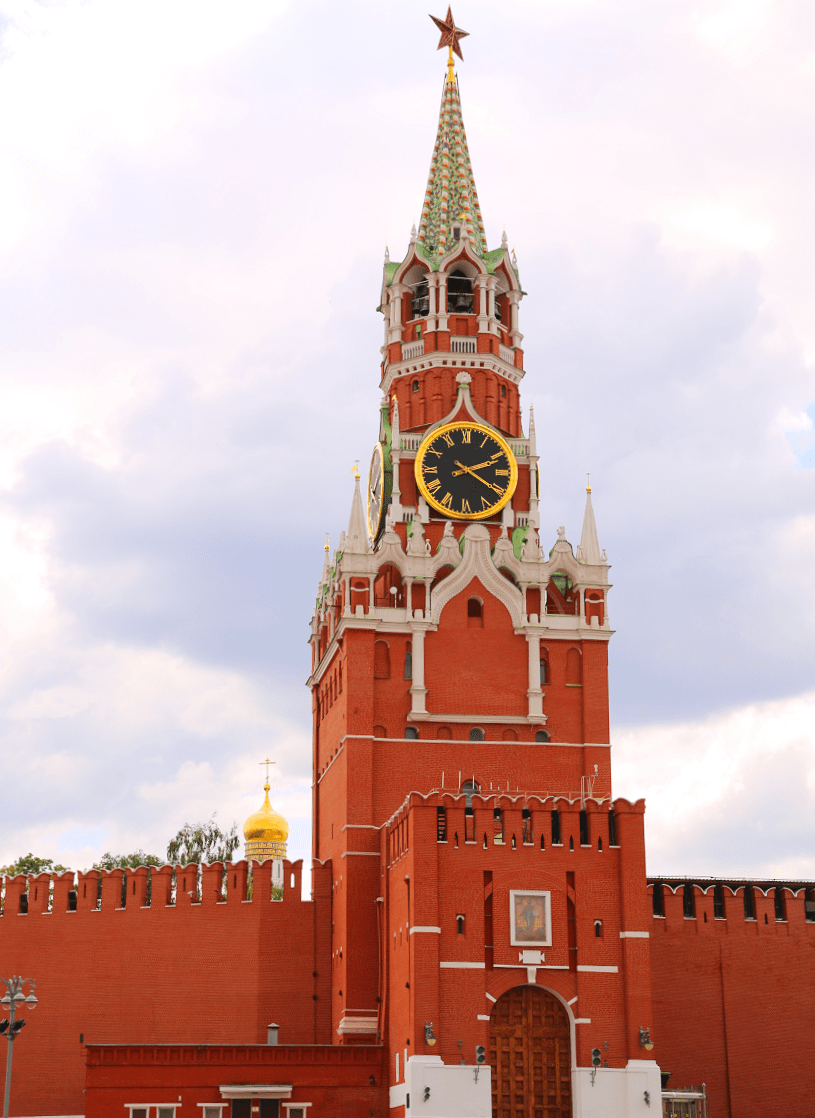 See more streets and squares in Moscow, monuments of Moscow, architecture of Moscow.