Camon (Camon in Occitan Languedocien) is a French commune, located in the northeast of the department of Ariège in the Occitanie region. Historically and culturally, the town is part of the Cathar country combining landscapes of extreme diversity.
Exposed to an altered oceanic climate, it is drained by the Hers-Vif, the Roubichoux stream and by various other small streams. The town has a remarkable natural heritage: a Natura 2000 site ("Garonne, Ariège, Hers, Salat, Pique and Neste") and five natural areas of ecological, faunal and floristic interest.
Camon is a rural town included in the list of the "The Most Beautiful Villages of France".
Main attractions
Former abbey of the Nativity of the Virgin of Camon. An act of 943 mentions a simple convent dependent on the powerful abbey of Lagrasse. In the 12th century, it became a simple priory. The remains of the church and the ramparts are listed Historic Monuments.
The church was part of the defensive system of the city, its northern facade being supported on the surrounding walls. The buildings of the priory, protected by a wall and by the river, were ruined during the Hundred Years War.
The towers were built at the end of the 15th century by Philippe de Lévis, bishop of Mirepoix and prior of Camon. At the end of the 16th century, during the Wars of Religion, the walls were raised.
The castle todays hosts a 3 star hotel.
The pleasure garden of Camon Abbey, a private property, is listed in the General Inventory of Cultural Heritage.
How to get to?
From Toulouse 1 hr 17 min (103 km) via A66
From Carcassonne 57 min (56.3 km) via D119
From Foix 46 min (47.7 km) via D119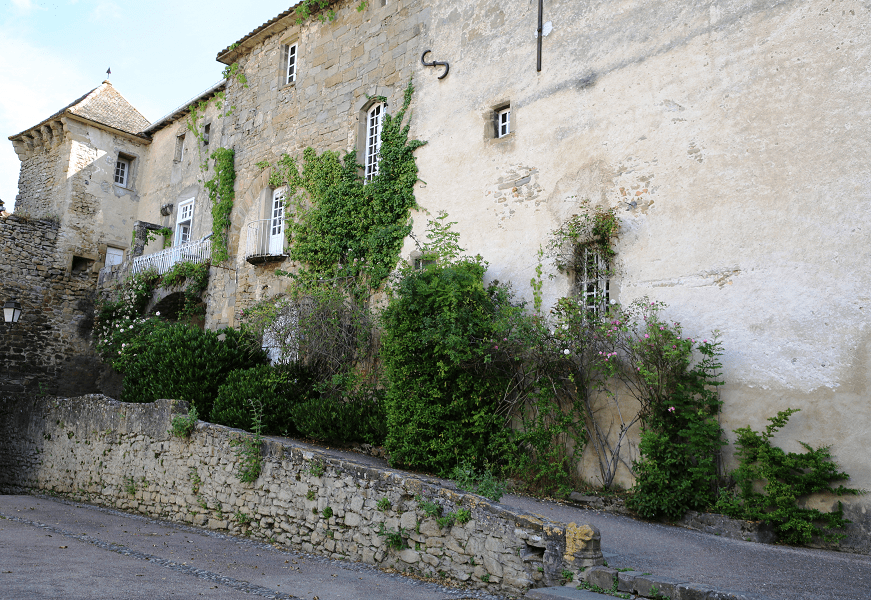 Main information
Area: 10 km²
Coordinates: 43° 01′ 20″ N, 1° 58′ 03″ E
Population: 147
Languages: French
Currency: Euro
Visa: Schengen
Time: Central European UTC +1