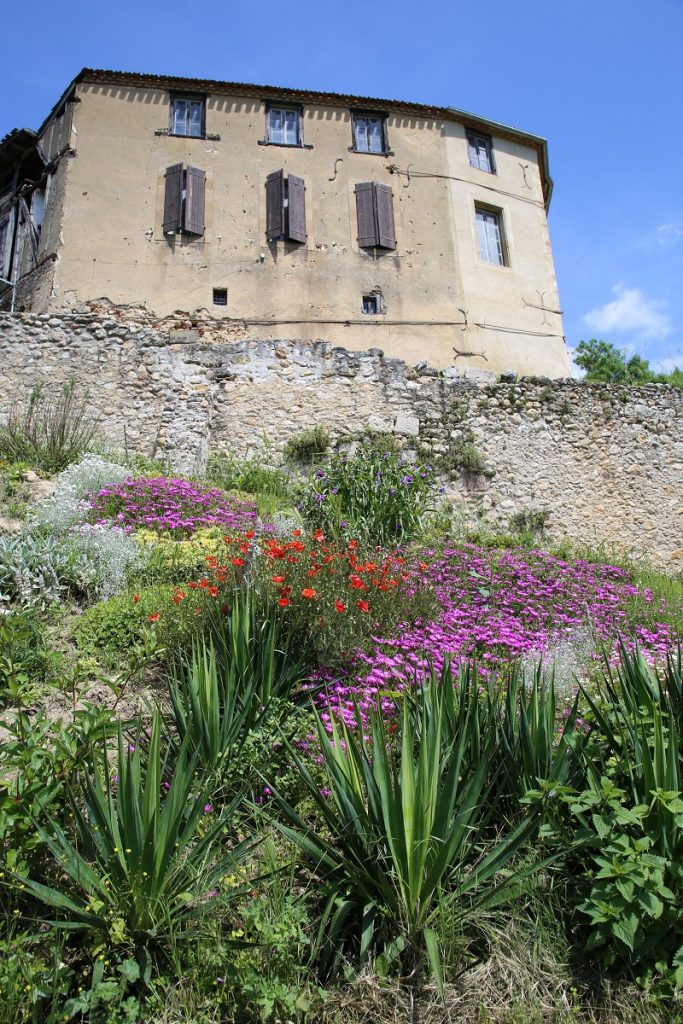 Pailhes Castle (fr. le château de Pailhès) is the medieval castle lost among the trees on the mountain top, hanging over the village of the same name, located on the banks of the river Lèze.
The Pailhes village together with the neighboring parishes was formerly part of the episcopal diocese of Rieux and the civil diocese of Toulouse.
The castle's location is 13 km from Maz-d'Azil, 22 km from Pamiers, and in 24 km from Foix.
Pailhes Castle along with Foix castle is one of the most ancient castles in the region. The castle's construction dates back to the XII century (Middle Ages) and finished in the XVII century (Renaissance). The mixture of architectural styles gave the castle a unique and quaint look.
Being located at the strategic intersection of roads from Foix to Lezat and from Pamiers to Saint-Girons, the castle served as the control and command point from the XIII to XVII century. It was an excellent observation point. Thus, the castle ancient walls played a crucial role in securing Foix.
The castle has an observation tower, to the top of which you can climb via the wooden stairs. Traces of the cellar and stables have been preserved to date.
Paihles survived the hours of its glory during the reign of the King of France, Henry IV of Navarre. It became the center of military and administrative life for some time as well as the meeting place for the counts and emissaries of the Paris court.
Visitors could admire one of the few surviving exhibits, "Henry IV's bed" until 1987, which General Council of Ariège acquired in 1989. There was its total restoration from 1994 to 1999. They have moved the bed to the new museum in Foix castle now.
Nobody knows for sure whether Henry IV slept in this bed or not. What is known is that the bed dates back to the sixteenth century and it perfectly matches "king-size" parameters, it is 220 cm long and 200 cm wide.
We know that the castle belonged to the well-known Amiel, Villemur French families, and then from 1762 to 2006 to the La Fage de Pailhès family.
The municipality owns the castle today.
The castle has been a historical monument since 1997.
Coordinates: 43° 06′ 02″ N, 1° 26′ 42″ E