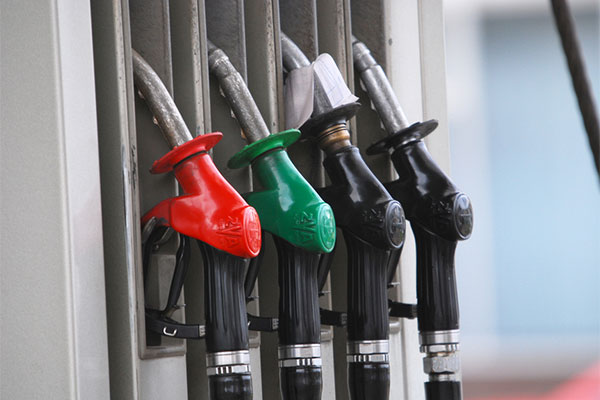 The cost of petrol in Europe. "Post office " (one of the largest UK data portal) published its annual report on the dynamic of petrol prices in Europe. 22 countries participated in the research. In accordance to the report data, the prices for diesel in UK remain high in comparison to other European countries : in average, British car drivers pay 43 penny more (0.5 euro) than the Andorran ones. For comparison: the price of diesel in UK is by 0.3 euro higher than in France.
In accordance to "Post office" UK takes 20th position out of 22 European countries, that participated in the research: the average cost of diesel  here makes up 1.37 pound (more than 1.7 euro) per liter. The lowest prices for this type of fuel were fixed in Andorra—94 penny (less than 1.2 euro) per liter. The highest prices are in Norway—one liter of diesel here costs 1.50 pound (1.88 euro).
In other words the average family driving from UK to France and back will pay 44.26 pound (55.5 euro) more for the first 500 miles: the cost of diesel in UK will make up  207.42 pound (260.03 euro) in comparison to 163.17 pound (204.5 euro) that would be paid on the territory of France. In case they decide to fuel in Andorra on their way back, the price difference will make 65.56 pound (almost 82.2 euro).
"Post Office" resumed that UK is becoming one of the most expensive countries for fuelling diesel engines.  Probably this is the reason why about 2/3 of UK cars have petrol engine (about 30 mln of cars that  annually use about 26 mln m3 of petrol).
For information: 61% of petrol price and 59% of diesel price are VAT rates paid to the government. This is the highest fuel tax rate  in Europe.
The prices for petrol in Europe. As for petrol prices, Norway still keeps leading positions: the cost of one liter of petroleum in here makes up 1.65 pound (2.07 euro). The lowest price for this fuel was fixed in Andorra—1.04 pound (1.3 euro). The Netherlands with the price of 1.51 pound (1.9 euro) and Turkey—1.55 pound (1.94 euro) are also in the list of expensive countries. For comparison: in UK the cost of one liter of petroleum makes up 1.31 pound (1.64 euro). In Spain—1.11 pound (almost 1.4 euro), in Czech Republic –1.15 pound (1.44 euro), in Switzerland—1.17 pound (1.47 euro). Greece has got relatively cheap prices for petrol – 1.07 pounds (1.34 euro). In Austria and France the prices are the same—1.08 pound (1.35 euro).
Alongside with that, Europe witnesses the tendency of fuel price decreasing. In general the report demonstrates that the prices went down by 24 penny (0.3 euro) per liter. In accordance to "Post office " data the biggest decrease of prices for non-leaded petrol  (by 15%) and diesel  (18%) in comparison to the previous year were fixed in France. Though not that evidently, but the prices in Spain also decreased: by 4.8% for petrol and by 4.3% for diesel in comparison to the previous year.
The up-to-date prices for petroleum and diesel at Andorran fuel stations can be found here.