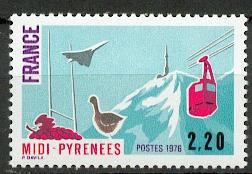 A government delegation of Andorra led by foreign Minister minister Gilbert Saboya and the Minister of health,  social affairs and employment Rosa Ferrer arrived on 16 October in Toulouse. The purpose of the visit is to take part in a working meeting with the leadership of the Prefecture of the region Midi-Pyrenees (South of France). The meeting was also attended by the rector of the University of Toulouse and leaders of healthcare institutions of the region.
As stated in the press release of the government of Andorra, the parties met to strengthen existing relations between the two territories. During the meeting they discussed issues of implementation of joint projects in the area of higher education. It was about the collaboration of the University of Andorra with the French universities in general and colleges of Andorra with French colleges. Cooperation assumes a special educational program that will contribute to the further training of students of Andorra in France.
In addition, the participants will discuss the prospects of cooperation in the areas of health and social welfare, as well as issues of transport between France and Andorra.