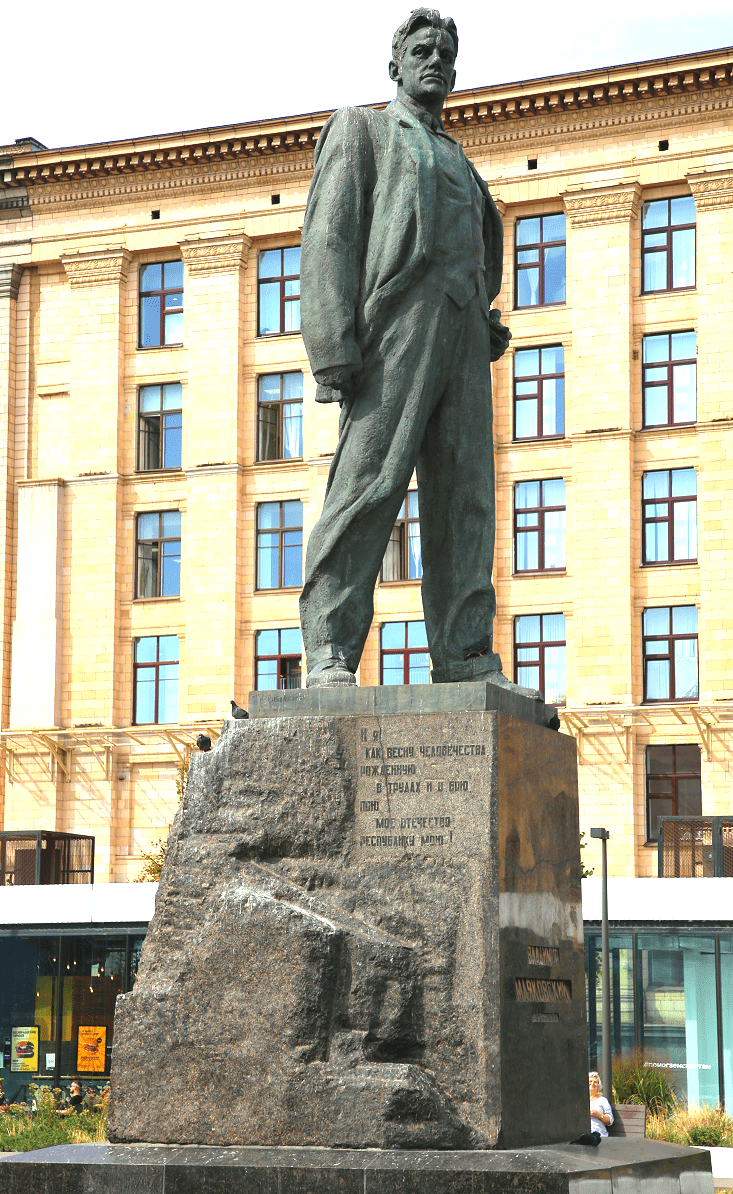 The monument to the great Russian poet of the era of Russian futurism Vladimir Mayakovsky (1893 – 1930), was erected in 1958 in Moscow on Mayakovsky Square (now Triumfalnaya Square).
The authors of the monument are sculptor Alexander Kibalnikov and architect Dmitry Chechulin. The sculpture is an example of monumental art of federal significance.
Alexander Kibalnikov worked on the sculpture of Vladimir Mayakovsky for six years, and by 1958 it had been ready.
To choose the optimal location of the monument on Mayakovsky Square, a full-size wooden model was made and moved to the square.
The grand opening of the monument took place on July 28, 1958, on the square, which since the mid-1930s, has been named after Mayakovsky. Many people attended the opening of the monument. Public members, writers, and artists went up on stage and made speeches. Thus began "Mayakovsky Square" – the center of the opposition student youth in 1958-1962.
The sculpture is 6 meters high, made of bronze, mounted on a granite pedestal 4 meters high.
Metro: Mayakovskaya.
See more monuments in Moscow