This year Sax festival will take place in Andorra from 14 to 22 April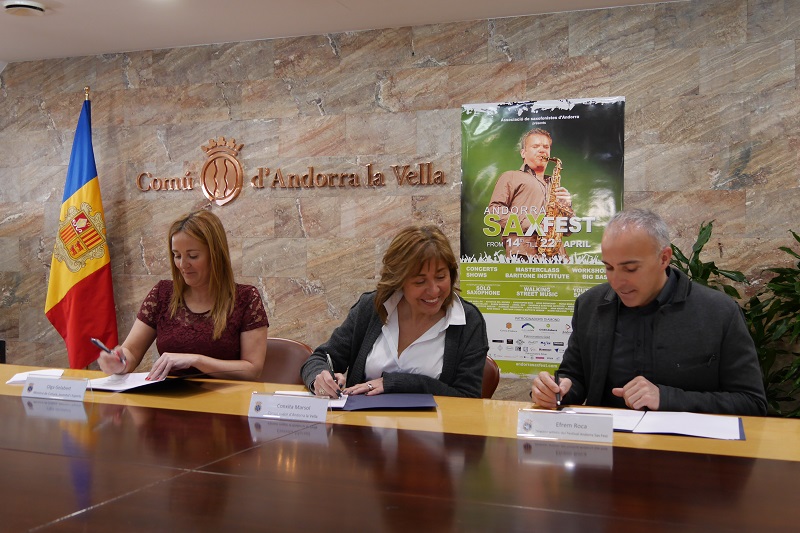 Consul of Andorra la Vella Conxita Marsol, Minister of Culture of Andorra Olga Gelabert and art director of the festival "Sax Fest" Efrem Roca signed an agreement on the financing of the festival in the amount of EUR 30 000 over next three years. This year the festival will take place during Easter week from 14 to 22 April.
One of the novelties of this year – saxophone competitions where young musicians of 3 age categories can take part: 15 to 18 years, from 12 to 15 years of age and under 12 years.