GAZ MM. 2 versions from Moscow museums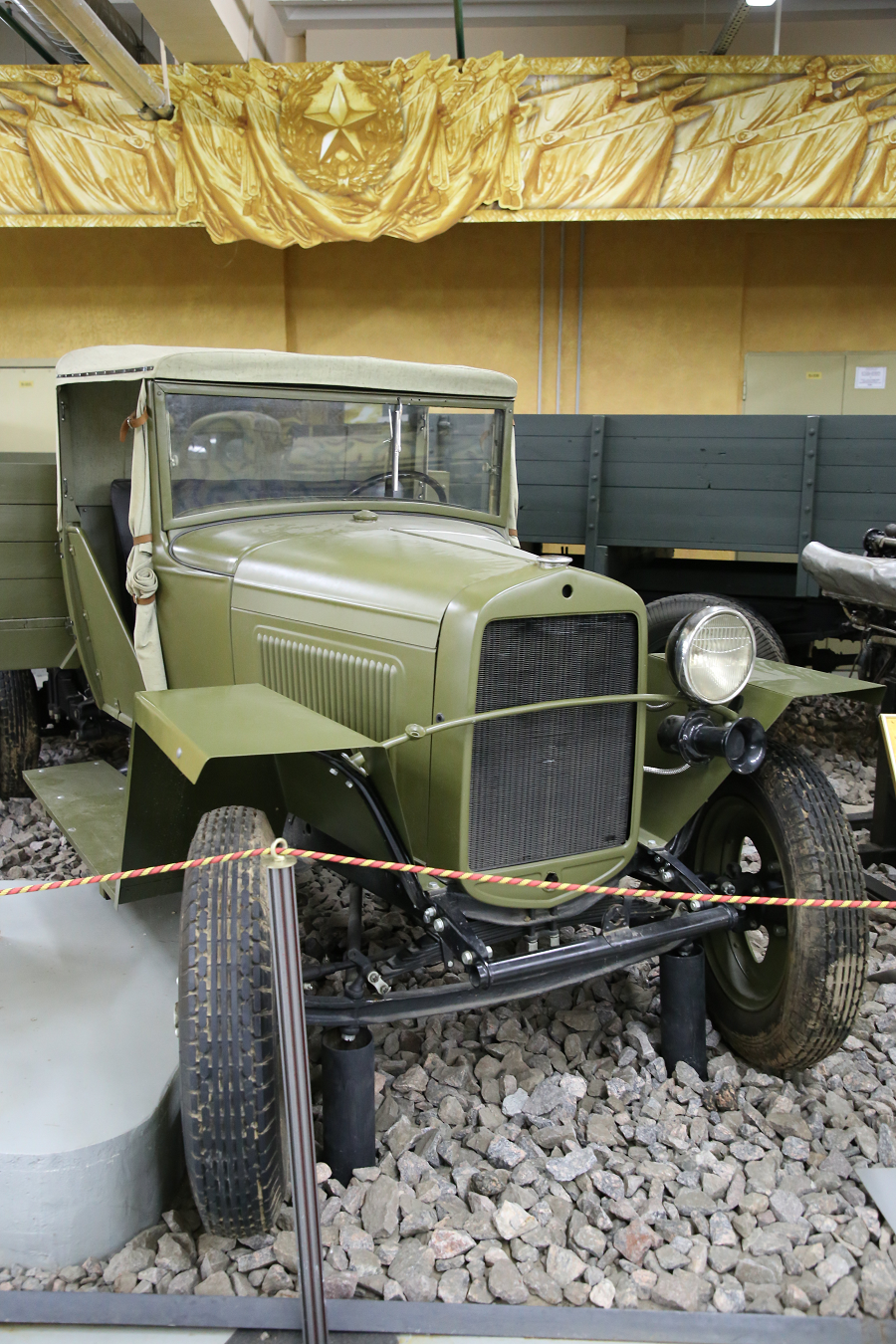 The GAZ-MM is a medium-duty truck produced at the Gorki Auto Plant from 1938 to 1948. The truck was a modernized variant of the GAZ-AA truck, but using the engine from the GAZ-M1. Due to some engine shortages at the factory, some believe that the actual mass-production of the GAZ-MM trucks only started in 1940, since the GAZ-M1 engine needed to get firstly used in the GAZ-AAA and BA-10 vehicles.
In 1942 a simplified variant of the truck, with the GAZ-MM-V index started getting produced, due to material shortages, but limited production of the original "unsimplified" GAZ-MM continued. After the Great Patriotic War ended, the production of all the variants of the GAZ-MM fully restarted, but by that time the Gorki plant was producing the newer GAZ-51 truck, which was based on the design and pattern of the Studebaker US6 truck.
Made in the USSR in 1941
Engine: 4 cylinders
Power: 54 HP
Max. speed: 70 km/h
Load capacity: 1500 kg
Weight: 1800 kg