The largest in the world Odeillo solar furnace is capable to produce a temperature of more than 3000 degrees Celsius per seconds
Environmental problems (global warming, Kyoto protocol), as well as rising oil prices, led scientists of the National Center for Scientific Research of France (CNRS) to reflect on the transformation of solar energy into electricity and hydrogen. In this regard, research programs began in France, and in the 1970s a PROMES laboratory was established, which is located at the scientific complex near small French town Odeillo (Font-Romeu) in the south of France, about 80 km from the border with Andorra.
The Odeillo solar furnace is the largest solar furnace in the world. The place is chosen because of the quantity and quality of sunlight and the cleanness of the atmosphere. The furnace was installed in 1970.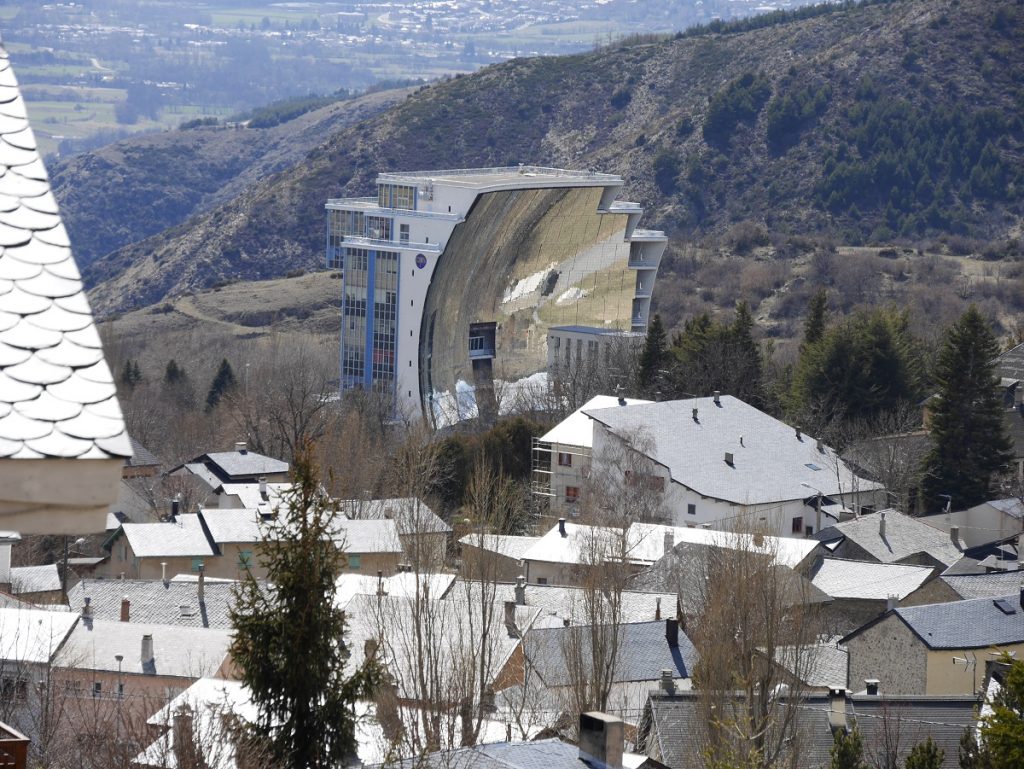 Solar installations PROMES of the National Center for Scientific Research in France are capable of producing very high temperatures (over 3000 ° C). They are equipped with a wide range of reactors and modular equipment designed and developed in the laboratory for extensive scientific researches.
A maximum temperature of 3500 ° can be obtained within a few seconds. The furnace provides a rapid temperature change and, therefore, allows to study the effect of thermal shocks. Areas of research are extended to the aviation and aerospace industries.
About 150 scientists work in the center. The advantage of research is that there are no polluting elements, since the objects that are being investigated are heated only by radiation.
The inscription: "Silicate crucible for melting metals … Do not touch with hands, it is dangerous for life. Additional information: 10000 SOLIELS ".
* Regular excursions are available with a demonstration of the possibilities of the furnace: on sunny days metal plates are burned through.