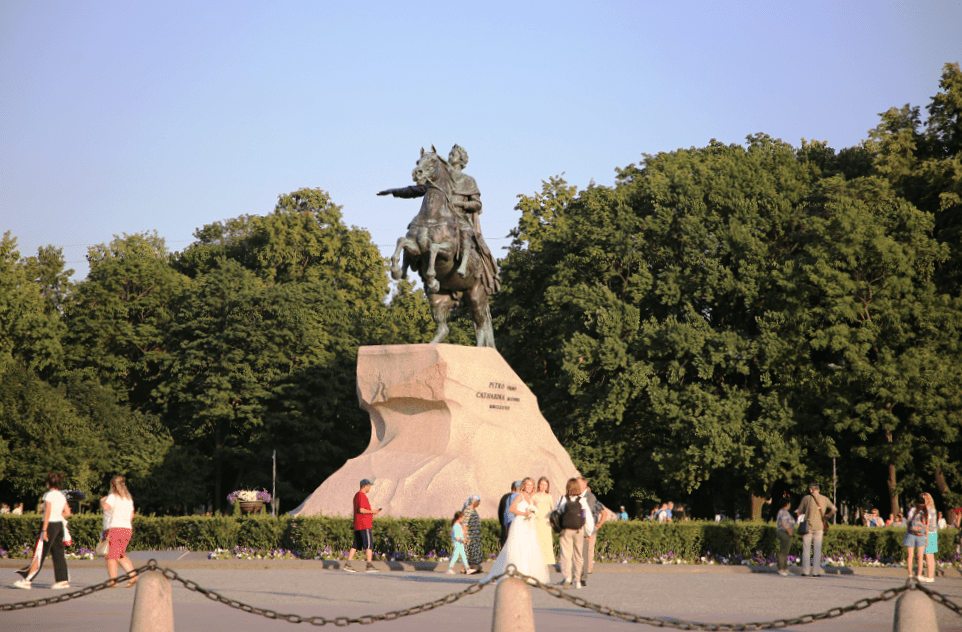 Senate Square (in 1925-2008 – Decembrists Square) is one of the central squares of St. Petersburg. Located at the western end of the Alexander Garden, on the left bank of the Neva river, in front of Saint Isaac's Cathedral.
Senate Square was named so in 1763 after the government office of the Senate was located on it. For the needs of the state, the former mansion of Vice-Chancellor Bestuzhev-Ryumin was adapted. It is currently the seat of the Constitutional Court of the Russian Federation.
Senate Square is one of the oldest squares in St. Petersburg. It began to form already in 1704, initially as part of the glacis at the Admiralty. The Admiralty was conceived not only as a shipyard, but also as a fortress. Therefore, it was necessary to create free space around it.
In 1782, a monument to Peter I ("The Bronze Horseman") was unveiled on the square. After this event, the square received a new name – Petrovskaya Square. However, this name was not popular among locals, the square was still commonly called the Senate Square.
In 1834 the building of the Senate and Synod was completed.
Senate Pier
Senate pier is a popular boat stop offering water excursions to St.Petersburg and other places of interest.
Address: St. Petersburg, English embankment, 2
Opening hours
09:00 – 01:00
Telephone
8 (800) 550-12-00