Cambrils (cat. Cambrils) is a municipality in Spain, part of the province of Tarragona in the autonomous community of Catalonia. The municipality is part of the district of Baix Camp.
The population is about 35,000, although in fact there are more inhabitants. However, during the hottest periods of the tourist season, the population of Cambrils can exceed 100,000.
It's a popular part of the Costa Daurada of the Mediterranean resorts of Spain.
Attractions
Several Paleolithic archaeological sites have been discovered in the municipality. There are also numerous Roman remains.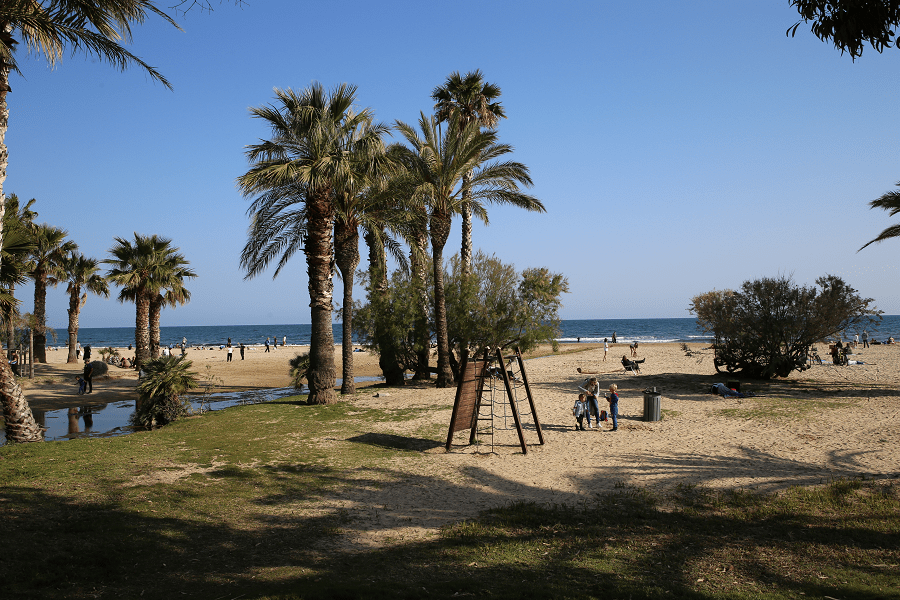 The gate, rebuilt in 1932 by César Martinell, has survived from the old walls that surrounded the city. You can also see one of the towers known as the Prison Tower as it functioned as such for a while. In the port area there is an old watchtower built in 1664.
La Mare de Deu del Cami Hermitage. This is a sanctuary dedicated to the Virgin Mary. The current building was built in the 18th century and is a combination of architectural styles. This is an important place on September 8th every year, when the feast of St. Mary is celebrated.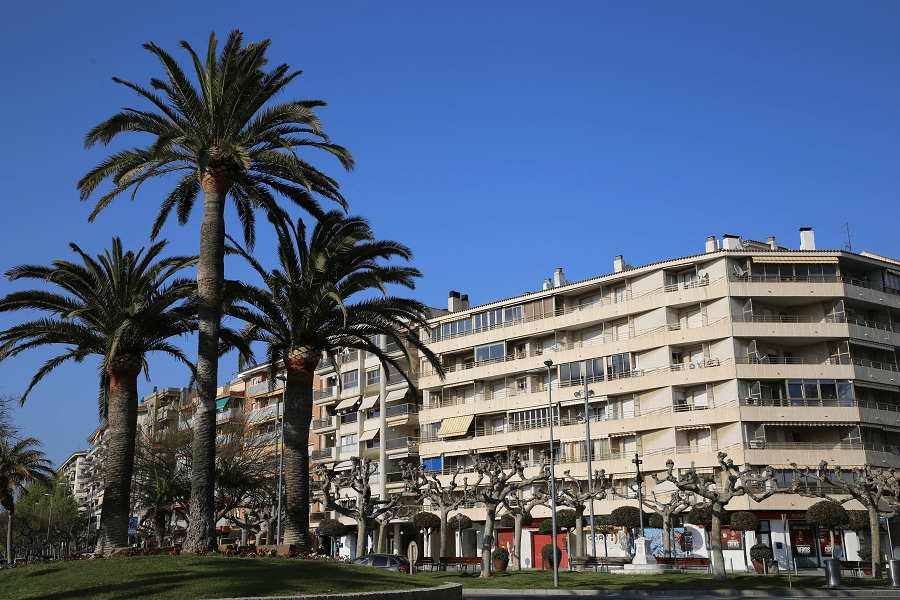 Torre de l'Ermita is a watchtower, declared a cultural heritage of the state. It is located in the Sanctuary de la Mare de Deu del Cami. Belongs to the fourteenth century. At the time, it was used for surveillance along the coastline.
Torre del Port is a seventeenth century watchtower that was used to protect the settlement from pirate attacks. It is located in the very center of the port and is used today as a gallery for temporary exhibitions. The exhibitions are mainly related to maritime history.
Museums
There are two museums in Cambrils. They are all linked and known as the "Historical Museum of Cambrils". However, they are located in different parts of the city. The headquarters of the Historical Museum of Cambrils is the Museu Moli de las Tres Eres.
Museu Moli de las Tres Eres (Museum of Mills of Three Eras). This museum houses a working hydraulic flour mill. It has been restored and available for viewing. The museum is also a 13th century archaeological site.
The Museu Agricola (Agricultural Museum) is housed in a modernist building that used to be a wine cellar. It shares its space with a local cooperative grocery store that sells award-winning local olive oil. Wine was produced in this building from 1921 to 1994. This is a chance to see the evolution of agriculture in Cambrils, as well as equipment for the production of wine and olive oil.
Beaches
The city consists of nine km of sandy beaches. These beaches are classified as either east or west depending on whether they are located east or west of the port of Cambrils. The eastern beaches, which start at the border with the municipality of Salou, are:
Platja del Cap de Sant Pere
Platja de Vilafortuny
Platja de l'Esquirol
Platja del Cavet
Platja del Prat d'en Forès
Western ones include:
Platja de l'Horta de Santa Maria
Platja de la Llosa
Platja de l'Ardiaca
The eastern beaches are straight or curved, while the western ones are mainly formed by artificial bays. Western beaches are often known for the areas or urbanizations in front of which they are located (Tarraco, Eldorado, Marcambrils).
Cuisine and restaurants
For many years the main economic activities of the municipality have been fishing and agriculture. However, the growth in tourism since the mid-sixties has made the service sector Cambrils' main source of income. The combination of these two sectors makes Cambrils a renowned destination for delicious fish and seafood dishes.
Cambrils is considered the gastronomic capital of the Costa Dorada. In addition to 60 restaurants, including world famous and Michelin stars, it is joined by a huge number of bars, cafes, terraces, ice cream parlors, using high quality local products.
The Agricultural Cooperative of Cambrils, founded in 1902, continues to be the benchmark for agriculture in the region in the field of fruits and excellent virgin olive oil, which has won first prize twice in an annual competition organized by the Spanish Ministry of Agriculture. At present, the production volume reaches 4,000 tons and is exported to more than 20 countries.
The Michelin rating lists four restaurants in Cambrils:
Rincón de Diego, Drassanes 19, 49 – 105 EUR • Traditional cuisine (one star)
Can Bosch, Rambla Jaume I 19, 48 – 90 EUR • Traditional cuisine (one star)
Bresca, Doctor Fleming 4, 45 – 55 EUR • Traditional cuisine
Miramar, Paseo Miramar 30, 39 – 120 EUR • Seafood, Traditional cuisine
Shopping
The Wednesday street market ("flea market"), which unites about 200 traders, is one of the most visited by tourists. It stretches from Passeig Albert to Avinguda Mil·lenari in the old quarter of the city.
Cambrils Antique Market is located in the heart of the old town (or Casco Antiguo as the locals call it) every Saturday (or one Saturday of every month during non-touristy periods) in the main square, Placa d'Espanya.
This small square is picturesque in itself – it is surrounded by historic buildings and a small fountain in the center, making it an ideal setting for a small antiques fair. If you are looking for antique jewelry, books and other relics, this is the place to visit.
How to get there?
Cambrils is a small town that does not have its own airport. Therefore, if you want to go on holidays to Cambrils, you have to choose which airport to fly to. There are three airports in Catalonia – Reus Airport, Girona Airport and Barcelona Airport. Of the three, Reus Airport is the closest and most convenient and well served by direct transport links.
Barcelona Airport is located about 100 km north of Cambrils. Girona Airport is located about 200 km north of Cambrils. The airport Barcelona is a major Catalan airport and has direct transport links to Cambrils. This makes it relatively easy to travel from Barcelona Airport to Cambrils.
Girona Airport has no direct transport links, so it is not optimal.
Reus Airport is located about 12 km from Cambrils. This ensures that you can get from the airport to the city relatively quickly and cheaply. You can go by car, taxi or bus. There are no trains from Reus Airport to Cambrils.
By car:
From Tarragona 5 hr 41 min (551 km) via AP-2 and A-2
From Barcelona 6 hr 21 min (622 km) via AP-2 and A-2
From Madrid 5 hr 48 min (558 km) via AP-2 and A-2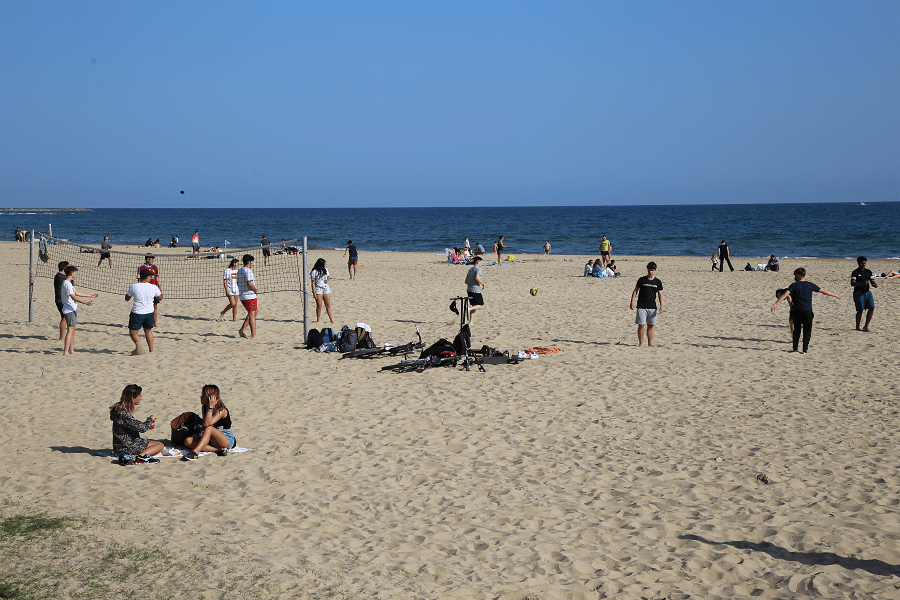 Main information
Area: 35 sq. km (municipality)
Coordinates: 41 ° 04 ′ 01 ″ N, 1 ° 03 ′ 23 ″ E
Population: 35,000 (municipality)
Languages: Spanish, Catalan
Currency: Euro
Visa: Schengen
Time: Central European UTC +1
See here best sea and ocean resorts of France and Spain (223 objects)