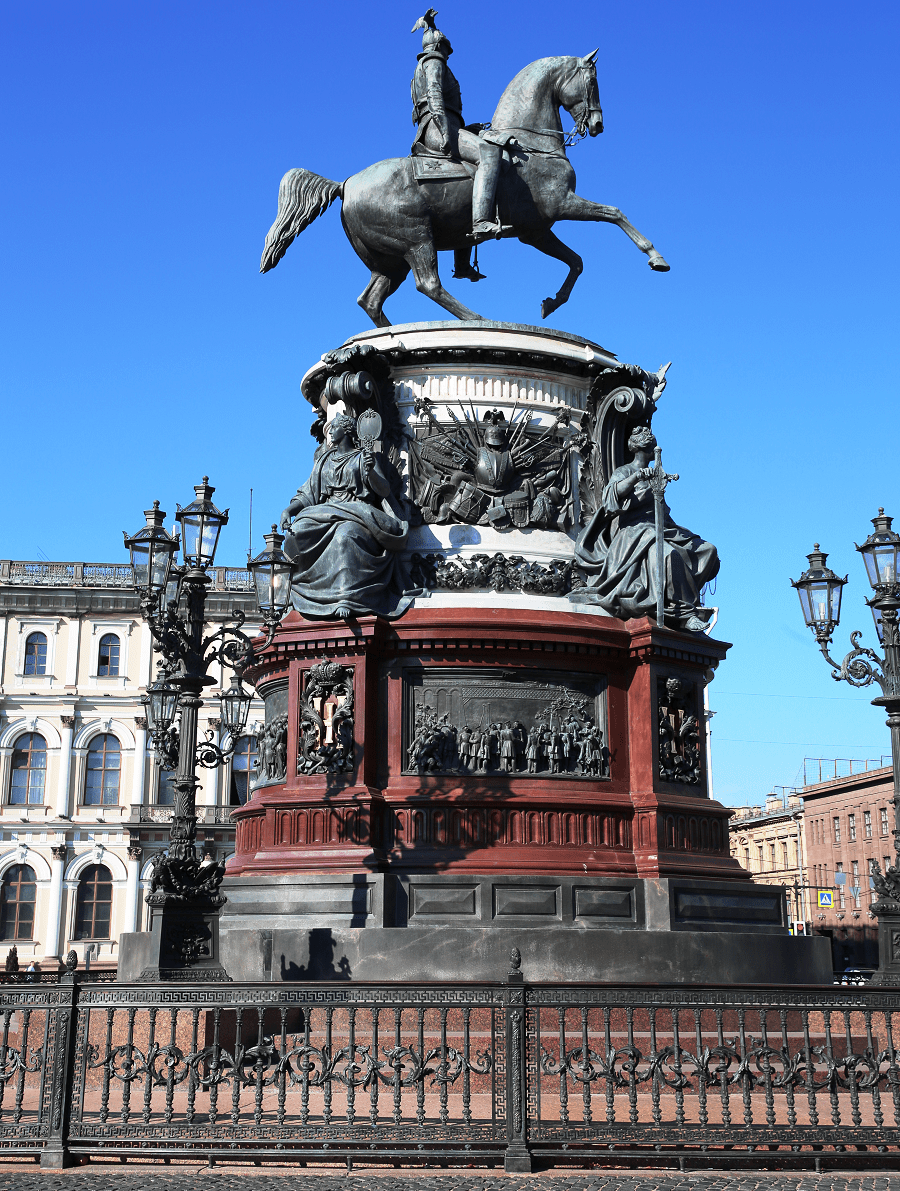 The monument to Nicholas I is installed on St. Isaac's Square in St. Petersburg. Located between the Mariinsky Palace and St. Isaac's Cathedral.
The construction of the monument began in 1856 after the death of the emperor, designed by the architect Auguste Montferrand, and was opened on June 25 (July 7), 1859.
The monument is a 6-meter equestrian statue of Nicholas I by P. K. Klodt, standing on a pedestal. The emperor is depicted in the ceremonial uniform of the Life Guards Cavalry Regiment. The favorite stallion of the sovereign, Amalatbek, served as horse kind.
753 thousand silver rubles were spent on the construction of the monument. It took about 1,300 pounds (21.3 tons) of metal to cast the statue. The first casting of the statue was unsuccessful: the metal broke through the mold, as in the casting of the Bronze Horseman.
Both monuments stand on the same axis, separated by St. Isaac's Cathedral, and the Bronze Horseman is turned back to the monument to Nicholas.
For its time, the monument was considered a technical miracle: it was the second equestrian statue in Europe, placed on two points of support (the back legs of a horse). For the first time this technique was used to create a monument to President Andrew Jackson in front of the White House in the US capital (1852).