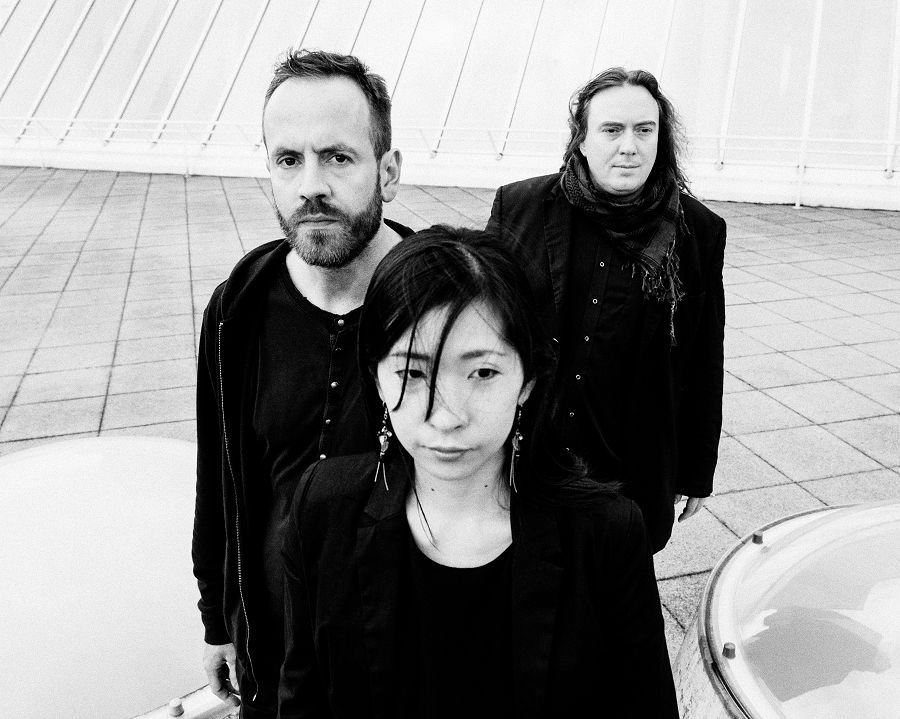 The current leader of Tangerine Dream, Thorsten Quaeschning, talks about the history of electronic music and its romantic side, the band's return to their original core and its' current approach in studio production, his favourite places to perform, side projects, as well as much more
Tangerine Dream with no doubt could be categorized as one of the first pioneering electronic bands that had a huge impact on many artists over future generations. Formed in 1967 by an electronic wizard and mastermind of this exciting project Edgar Froese, Tangerine Dream originally took their influences and inspirations from psychedelic music and German krautrock.
In the 70s, the band began to sound more and more electronic as their interest in new technologies, synthesizers, modulars and oscillators rapidly grew. It was the time when their specific musical language and recognizable musical scales were finally taking shape. After releasing the album "Phaedra" on Virgin Records in 1974, they became the first band in the world that had big commercial success and world fame with a new and futuristic electronic and sequencer sound. Continuing to work in this field, the band's line-up changed throughout the years and the only constant member of the Tangerine Dream core's idea and spirit was Edgar Froese. Many of the artists that passed through Tangerine Dream later made their own successful solo careers which definitely shows Edgars ability to find and to accumulate the brightest talents around. A good example could be people like Klaus Schulze and Peter Baumann.
Tangerine Dream has been known as a mega-productive band with more than 100 albums under its belt. They are also very well recognized for the soundtracks they made for big movies that mostly did in the 80s that includes music for cult classics like Risky Business, Flashpoint, Firestarter, and Legend. Their concept and philosophy stands on the romantic side of electronic music with a cosmic vibe and its' own incomparable sound.
Edgar Froese tragically passed away in 2015. But before his death, he was able to pass on all his knowledge to Thorsten Quaeschning, who had already been part of Tangerine Dream as a band member for many years. Thorsten took the role of the band's director and keeps the torch of the Tangerine Dream spirit now.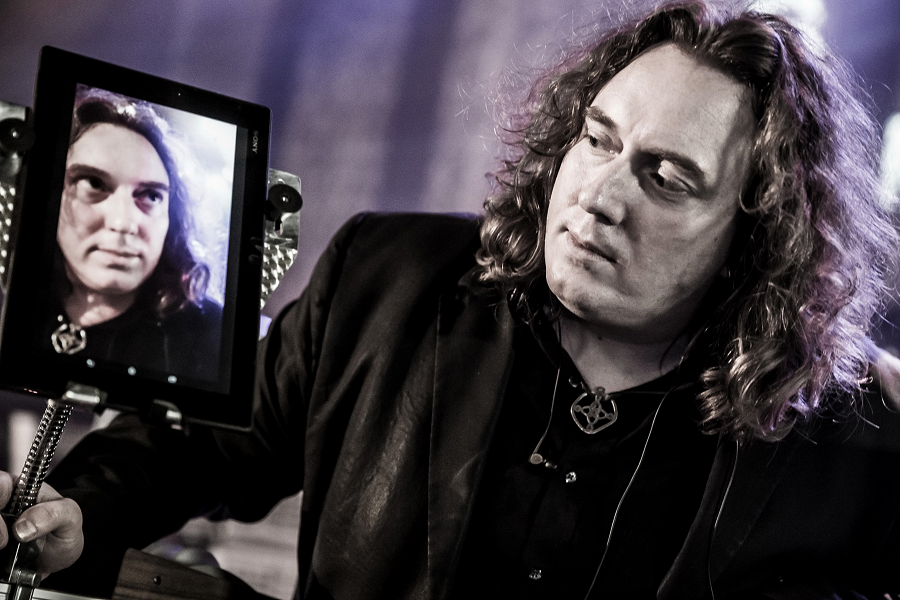 We were lucky enough to talk with Thorston about Tangerine Dream's recent plans, their current approach to the production of music, history of electronic music, his side projects as well as much more.
Interview: Dmitry Tolkunov
Hi Thorsten! What have you been up to recently with Tangerine Dream?
At the moment we are in between concerts. We just did a series of great shows in the eastern part of Germany. Next month we are performing at a few festivals and then in October, we will be on a 15 date tour all over Europe called "16 Steps – Random and Revision – Tour.
Our last studio album "Quantum Gate" came out in 2017 and we are now working on a new album which will be out next year.
In the next few months, we will release the vinyl versions of an improvisation session on the UK label, Invisible Hands Music. We now finish each show with these kinds of improvisations – I call them real-time compositions, as they are more than just an ordinary jazz freestyle improvisation, they include fixed scales and elaborated music ideas.
Our last album "Quantium Gate" came out in 2017
It is known that Edgar Froese, the founder and mastermind of Tangerine Dream, who sadly passed away in 2015, was the only constant member in the band. The other members were changing from time to time. Are there some original members that have been in the project from the early days in Tangerine Dream line up until now?
Well, each line up of Tangerine Dream could be called original. There are no people now involved that were on Tangerine Dream's first album like Klaus Schulze or Conrad Schnitzler.
Every member all over the years, like Peter Baumann, Johann Schmoelling or Paul Haslinger, had a huge impact on the style and concept of Tangerine Dream. I´ve been doing this for 16 years now. For the first 2 years, I was in the studio and then since 2005, I worked as a composer and musician on stage and on the albums.
As Edgar passed away, were you expected to take the role of the band's leader?
I learned a lot from Edgar during the 16 years we worked together. He taught me programming sequencers and about his scales. Actually, it would be more correct to call my role in the band the musical director, as Edgar gave me that role in 2011.
How did it happen that you were invited to join the band? Was it a big honour for you? Was Tangerine Dream a kind of influential band for you?
In 2003, Edgar was looking for a keyboard and piano player and a studio-technician / producer in German-speaking countries like Germany, Austria, and Switzerland. My previous musical history was mostly playing classical music, progressive rock and dark gothic rock in the 90s. I was recognized by one of the people from Edgar's team and invited to a studio session. I was one of the 3 people from the line up which joined the band in 2003 and I'm still here.
Tangerine Dream was always a big influence on electronic music in general. First of all, I loved to read Edgar's interviews in music magazines before I met him personally; they were really edgy and reflecting the time so much. For me, certainly, it was a big honor when I was invited to go to my first rehearsal with the band in their studio.
It would be interesting to know what kind of equipment Tangerine Dream uses now in the studio and at live shows. Is it still pure analogue sound with big synthesizers just like in the 70s, or do you use some modern software?
At the moment we use a hybrid approach, a mixture of things with old analogue moog synthesizers, digital synthesizers and modern plugins and software. I don't think it is a good idea to limit yourself to using only one type of equipment – only analogue or only digital. It's better to use everything that is available and is good to create a great sound.
We use at the moment a hybrid approach
Everything has its own charm. The old analogue synthesizers, oscillators and modulars have a very irregular sound that depends on many factors, even on the room temperature, if it changes to 4-5 degrees; they begin to sound different so this can create some irregularities. On the other hand, the digital synthesizers can't give these overtones and sparkling sounds like the oscillators and modular sometimes can. We also use some acoustic instruments like violins and guitars that are played in an ambient way. So, everything that fits our musical imagination is good for us. That's the idea.
As we know, Tangerine Dream has had different periods and changed their sound over the years. In the 70s and 80s, it was mostly a pure synthesizer sound – pioneering electronic music. In the 90s, the band moved towards creating more world music with an ethnic and ambient vibe and started to use a lot of vocal pieces, which they hadn't done before, and a lot of acoustic instruments. What kind of style is Tangerine Dream's sound closest to at the moment?
In 2014 we started a new period that was like a return to the pure electronic synthesizers and sequencer-driven sounds like in the 70s and 80s, but with a contemporary approach and using a violin for the melodies. This period started with a tour in Australia, where we performed first as a 4 piece band, actually, we still play in the same line-up, only Edgar is not in it anymore, as he had tragically passed away. Before, there was a line up with more acoustic instruments involved, like saxophone and percussion – which we eventually left out for several reasons.
Now we are returning to the original core and idea of Tangerine Dream by using the scales from the 70s and 80s and our 16 step-sequencer structure. And just like in Tangerine Dream's early era the goal is to create a really symphonic sound, but without an orchestra, only with electronic instruments. I think our current sound is very close to the period of 1974-1977. Of course, it could change at any moment but it's the way things are at the moment.
We are returning to the original core and idea with using the scales from the 70s and 80s
I really learned a lot from Edgar as I lived in his house for half a year, working with him side by side. And there are very strict rules in Tangerine Dream's music in terms of scales, forms and musical structures. I think there is a typical and recognizable Tangerine Dream scale that we are still using.
What is so typical about the Tangerine Dream scale? 
If you look at early European electronic music from the beginning of the 70s, on one side you have Kraftwerk with a very minimalistic approach and a very detailed sound in which you can hear each sound like a melody and like a single piece; and on another hand there is Jean-Michel Jarre with his more romantic approach. Actually Jean-Michel Jarre is really close to Tangerine Dream and we had recently an opportunity to work with him together on a track "Zero Gravity" , which came out on his album "Electronika 1" .
We worked together with Jean-Michel Jarre on a track "Zero Gravity"
In Germany, the academic and minimalistic school of electronic music was represented mostly in Dusseldorf by bands such as Kraftwerk again and Neu!, and Berlin was standing for a more romantic and experimental vibe with Tangerine Dream, Ashra, Klaus Schulze, and Michael Hoenig.
Berlin's approach was much freer, with a lot of layers in the music, when the same note can be played by many instruments at the same time which gives a frequency modulation. The idea or the reality is that nothing can be tuned 100% right, but if you are slightly around the tone you start to create these special modulations. It gives the possibility to compose more on a flow when you can transport a feeling and the atmosphere rather than doing a traditionally structured 3,5 -5 min songs.
Tangerine Dream was much closer to the ambient side of music. If we look at some modern post-rock bands like Sigur Ros we can say that they are much closer to Tangerine Dream than electronic dance music like techno and house. Also, we can say that the idea and concept of trance music is closer to Tangerine Dream too.
Tangerine Dream is also known for the soundtracks they created for some of the top movies. Are there any more plans to do the same thing?
There are some plans to compose music for movies. And some old Tangerine Dream songs were licensed for popular Netflix series such as Stranger Things and Mr. Robot.
And as you maybe know, a while ago we made a soundtrack for the videogame "GTA V". We composed 35 hours of music for it. It was a big job. And in some ways I think that videogames have an equal and even maybe in some ways bigger importance for the young generation than movies.
Actually, in the 70s and 80s, the movie industry was a huge platform for the development of electronic music. All these great soundtracks from Georgio Moroder and Vangelis came out at this time.
Around the time of Daft Punks "Tron" or "Gone Girl", "Girl with the dragon tattoo", from the great Trent Reznor and Atticus Ross electronic music in movies begin to be equally accepted and is now a huge part of all soundtracks.
Besides their great music, Tangerine Dream have impressive lights and visuals on stage which perfectly matches their shows. Do you have some special team of people that works on this visual aspect on a regular basis?
Yes, thank you for recognizing it. Lights and visuals are a very important part of Tangerine Dream's shows. We don't have a frontman in the band who cheers on the crowd and entertains it. So, lights and visuals are the things that create the atmosphere at our concerts. We have a fantastic crew of people that work on them and they are like a part of the band. Anreas Fink is doing the light design, Patrick Dunn is doing the visuals and Claus Fuss is our Front of House.
Lights and visuals are a very important part of the show
Besides Tangerine Dream, you do some side projects that are not connected with the band. Are there some interesting things at the moment in this field that have to be mentioned?
Last year I composed music for the thriller "Cargo" that is available now on Netflix. And I'm working right now on a solo album which will be a mixture of electronic music and a string quartet. In October I am going to do a concert of a new project that I am doing together with Paul Frick from the band Brandt Brauer Frick and we will see how it goes, maybe it will lead to an album that we will do together.
I did some music together with Ulrich Schnauss which led to the album "Synthwaves"
Also, I did some music together with Urich Schnauss which led to the album "Synthwaves" that was released 2 years ago, and an album with Hans Lampe Franz Bargmann from Michael Rother´s Neu! is planned too. And there is one very interesting collaboration with a big name from the progressive rock scene planned, but I'm not ready to disclose the details now, as it is not signed yet.
Tangerine Dream is still my main job. But it is good to have all these collaborations alongside. It gives me an opportunity to have a break and to switch over for a while to some music that doesn't fit into Tangerine Dream's microcosm.
Tangerine Dream still tours a lot. Does the band have some favourite places in the world where they like to perform most of all?
Every place where we play has something special. Even if you perform in different cities of one country the impression could be totally different. For example, a show in Glasgow is not comparable to a show in London.
In London, we have always great sold-out shows. The last one was in the Barbican Centre in April. And it is always great to perform in England, in the country where many great bands that formed and developed modern pop music like The Beatles, The Cure, and The Smiths came from.
I also like to perform in southern Europe. We always get a great emotional response from the audience to our music. People start to dance there, it's a little bit strange to see people dance to Tangerine Dream music, but the response is always good.
We actually have never performed in Andorra, but think that we would love to do it as it must have this southern European vibe too. We really like to do concerts in the countries that are near to Andorra, like Spain, France, and Italy.
In Germany, we usually do concerts in opera houses and philharmonic halls and it is a strange and interesting experience too. Compared to the southern European audience that dances and give a great emotional response, the German audience sits quietly and listens carefully to the music.
In Germany we usually do concerts in opera houses and philharmonic halls and it is a strange and interesting experience
The audience in Japan is really amazing as they react to every detail in our music. When they hear some changes in the scales in the music like a little addition of a new hi-hat, they start to clap.
In Europe, my favorite cities are Oslo, Barcelona and Berlin of course. London is a kind of city where I wouldn't probably like to live, but playing there is always great. And we love to go to California as well. Outside of Europe I really like New York and many places in California.
Thorsten, thank you very much for the interesting interview and we really hope that a there will be a suitable chance for Tangerine Dream to perform in Andorra someday.
Thank you!