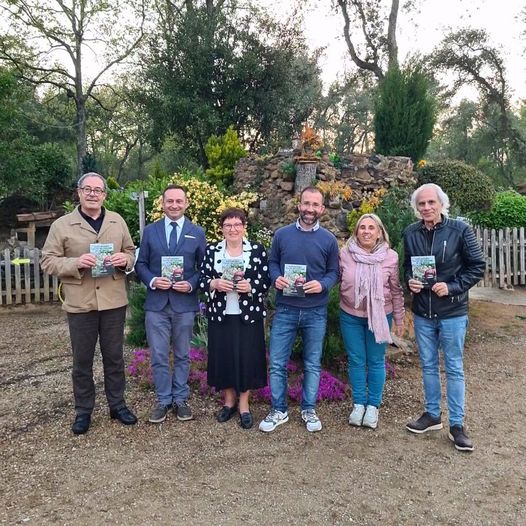 Presentation of the book "Remei Mulleras. The soul of the Nativity of Can Roseta" took place on April 20.
Presentation of the book "Remei Mulleras. L'aníma del Pessebre de Can Roseta" (the author is Joan Mañé Fort, Publishing Oliveras), was made in the beautiful place near by the farmhouse of Can Roseta which is located in the middle of oaks forest, not far from Sant Gregori town (Girona, Catalonia, Spain).
The mayor of Sant Gregori, Mr. Joaquim Roca, took part at the presentation.
The book deals with the biography of the artist Remei Mulleras, who made a nativity scene outside of Sant Gregori next to her farmhouse in Can Roseta.
This space occupies a total of 800 square meters, and is dedicated to the main monuments, geniuses and traditional crafts of Catalonia.
This space can be visited all year round. Remei Mulleras herself will welcome you.