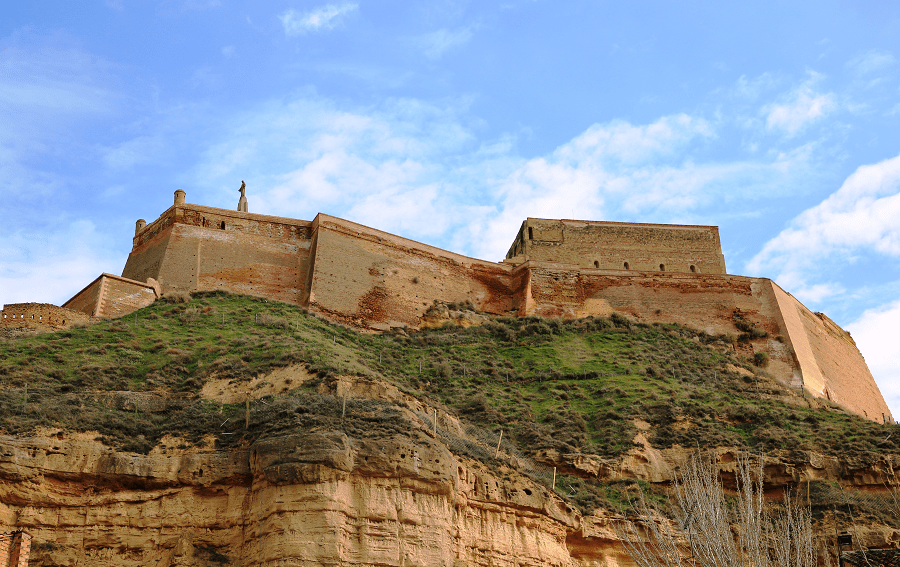 Monzón is a city and municipality in the province of Huesca, Aragon, Spain.
Main attractions
Monzón Castle built during the tenth century by the Banu Hud dynasty of the Taifa of Zaragoza, Aragonese forces captured the castle in 1089 when it was conquered by Sancho Ramírez. In 1143 the castle passed to the Templars who added walls, towers, stables, a dining hall and dormitories. King James I of Aragon lived in the fort under Templar protection during his childhood.
In 1309, at the time of the dissolution of the Templars, the castle was besieged and captured by the army of James II of Aragon. The fort continued to maintain garrisons until the nineteenth century which led to the logical evolution in their walls and defenses, and their appearance today reflects their eighteenth century configuration. Monzón Castle is today partially restored and is designated as a National Monument.
The Cathedral of Monzón (Catedral de Santa María del Romeral) is a Roman Catholic church. Since 1995, this has been the co-cathedral of the diocese of Barbastro-Monzón, along with the Barbastro Cathedral.
The initial church was built in Romanesque style, but modified across the centuries. The apse has components of Gothic style. The church was made a collegiate church in 1607. In 1949, it was made a national monument
Church of Saint John was built in a basically Gothic style and is dedicated to the memory of Sancho Ramírez. Located in the square of San Juan. Late Gothic church with modifications throughout the 16th and 17th centuries. Brick construction. Single nave facing northwest, side chapels and pentagonal head. Baroque doorway from the 18th century.
Church of San Francisco was built in the 13th century and was practically in ruins, so it was demolished for the construction of the current Conservatory. Some columns on the side indicate the original location.
San Francisco Convent, inhabited until 1835 (currently houses the Professional Conservatory and Monzón Auditorium). Originally, a work from the 13th century, in the Cistercian style. Part of the church factory was used for the construction of the San Francisco Hospital in the Baroque period (17th-18th centuries).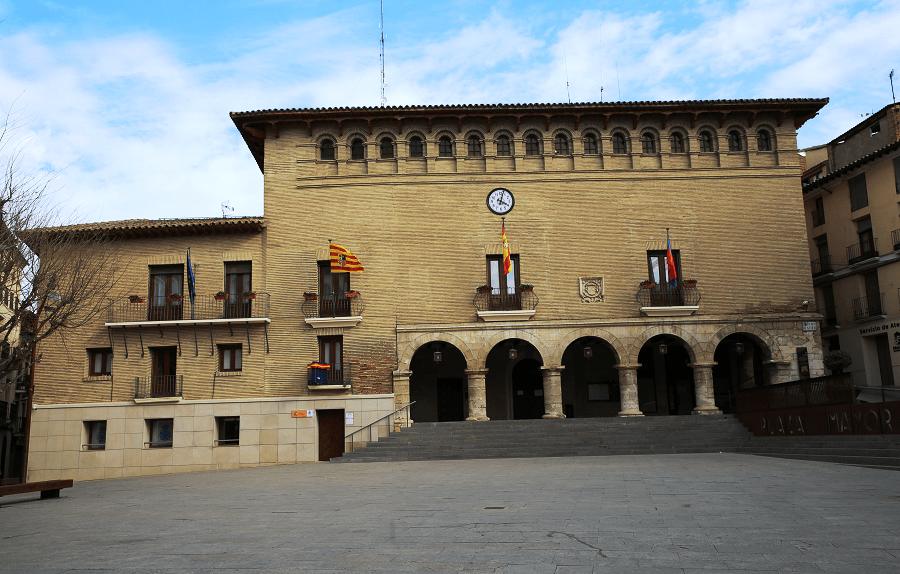 Town Hall is a palace of Aragonese Renaissance architecture dating from the 16th and 17th centuries located in the Plaza Mayor. The facade has a porch with five semicircular arches (fish market) and three floors. On the right side of the façade there are two more arches.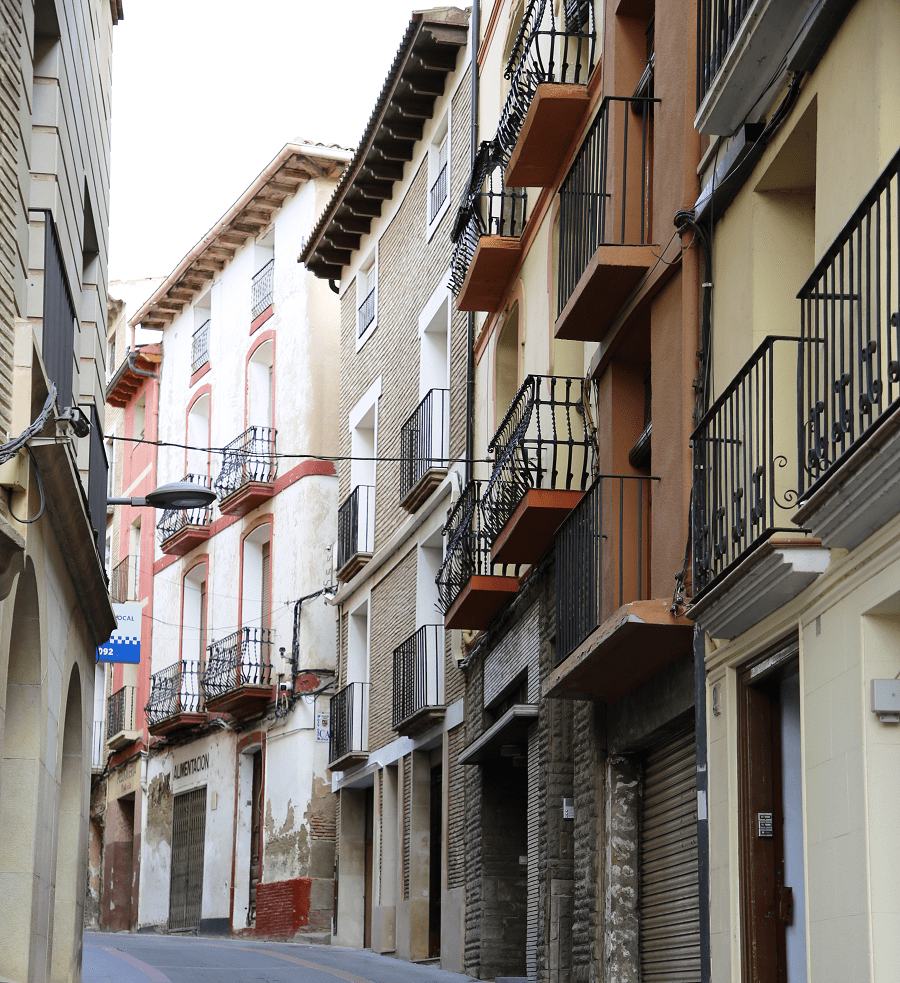 House of the Luzan is located in the old quarter of the town, it was a military barracks between 1728 and 1730, until it suffered a major fire. It is a 16th century house of which the Renaissance portal is preserved, which consists of a semicircular arch flanked by two columns.
How to get to?
From Huesca 44 min (64.6 km) via A-22
From Zaragoza 1 hr 30 min (140 km) via A-23 and A-22
From Madrid 4 hr 25 min (456 km) via A-2
Main information
Area: 155 sq. km
GPS coordinates: 41°54′00″N 0°11′00″W
Language: Spanish, Aragonese
Population: 17 362
Currency: Euro
Visa: Schengen
Time: Central European UTC +1, in summer +2