ATR 42-320
On 4 November 1981, a formal co-operation agreement was signed by Aeritalia chairman Renato Bonifacio and Aerospatiale chairman Jacques Mitterrand in Paris. This agreement signaled not only the merger of their efforts, but also of their separate concept designs together into a single complete aircraft design for the purpose of pursuing its development and manufacture as a collaborative joint venture.
The consortium then targeted a similar unit cost, but a 950 lb (430 kg) fuel consumption over a 200 nmi (370 km) sector, nearly half the 1,750 lb (790 kg) required by its 40-50 seat competitors, the British Aerospace HS.748 and Fokker F.27, and planned a 58-seat ATR XX stretch.
This agreement served not only as the basis and origins of the ATR company, but also as the effective launch point of what would become the fledgling firm's first aircraft, which was designated as the ATR 42. By 1983, ATR's customer services division has been set up, readying infrastructure worldwide to provide support for ATR's upcoming aircraft to any customer regardless of location.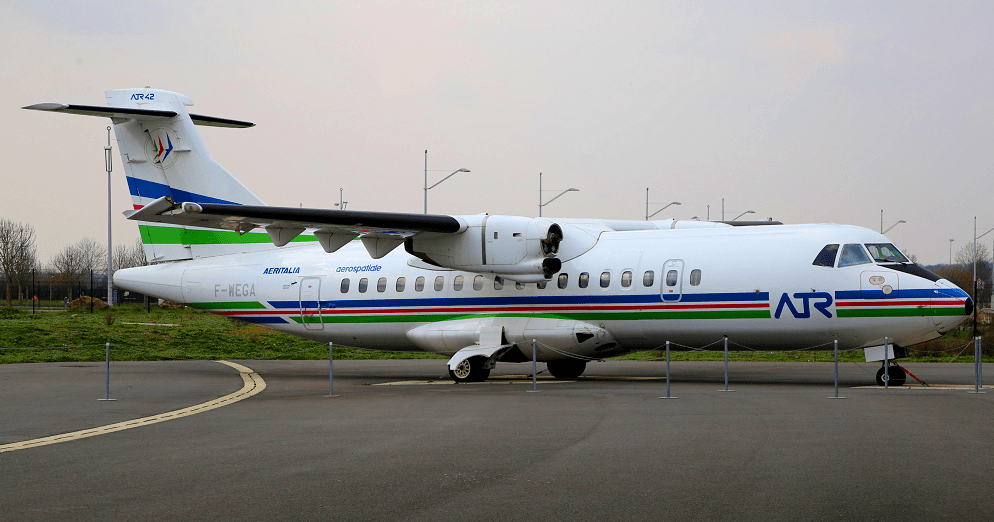 On 16 August 1984, the first ATR 42 conducted its maiden flight from Toulouse Airport, France. During September 1985, both the French Directorate General for Civil Aviation (DGCA) and the Italian Italian Civil Aviation Authority awarded type certification for the type, clearing it to commence operational service.
During the 1960s and 1970s, European aircraft manufacturers had, for the most part, undergone considerable corporate restructuring, including mergers and consolidations, as well as moved towards collaborative multinational programmes, such as the newly launched Airbus A300.