Villaricos is a town in Spain belonging to the municipality of Cuevas del Almanzora, in the province of  Almeria, Andalucia. It is located in the eastern part of the Levante Almeriense region. On the Mediterranean coast, near this town are the towns of Palomares, Vera-Playa, Las Rozas, Las Herrerías and El Arteal. The Almanzora river flows into Villaricos.
It's a popular part of the Costa de Almería of the Mediterranean resorts of Spain.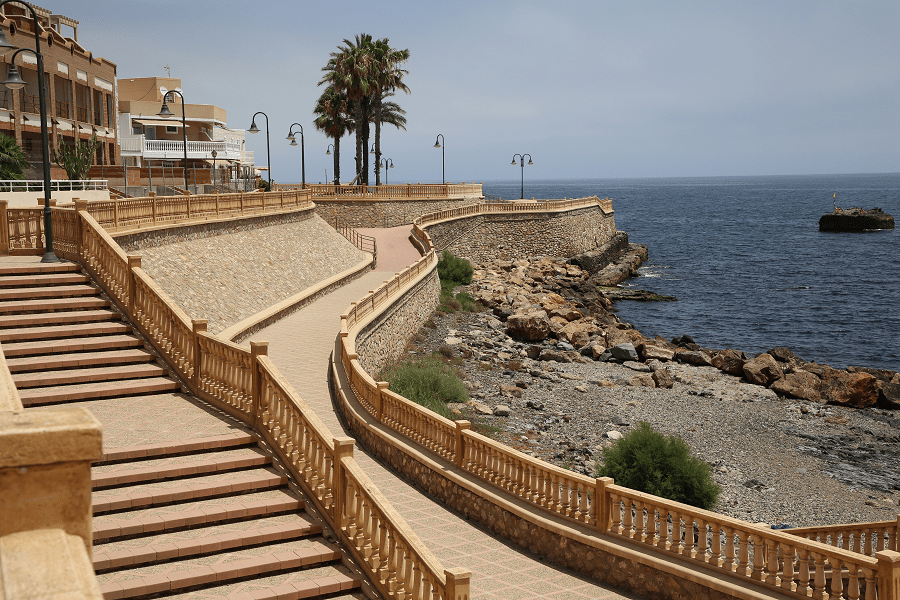 It is the main tourist center of the Cuevan municipality, surrounded by natural landscapes such as the Sierra Almagrera or the islands of Terreros and Negra.
In August, the Dreambeach Villaricos electronic music festival is held.
It has two small ports: Villaricos and the Esperanza marina.
Main attractions
Villaricos Castle, also known as the Crystal Tower, is a coastal defense tower of the hoof tower or horseshoe type located next to the mouth of the Almanzora River, in the town of Villaricos.
It was built on a previous one, in the 18th century, between 1763 and 1772, during the reign of Carlos III of Spain. It was a military post and was later used by the Spanish Civil Guard. The part facing the sea has a sloping wall in the shape of a horseshoe. The tower reaches eleven meters in height distributed over two floors, a terrace closed by a thick wall that faces the ground and defended by loopholes. The interior is closed with vaulted ceilings on its first floor.
Shopping
On Sundays there is a popular street market for fruit and vegetables from the region here.
Beaches
Cala Panizo
Playa de Pozo del Esparto
Playa Peñón Cortado
Cala Cristal
Playa El Calón
Cala de las Conchas
Playas de Villarícos
How to get to?
From Almeria 1 hr 14 min (108 km) via A-7
From  Murcia 1 hr 28 min (133 km) via AP-7
From Seville 4 hr 50 min (478 km) via A-92
From Madrid 5 hr 25 min (550 km) via A-3
GPS coordinates: 37°14′57″N 1°46′16″W
See here best sea and ocean resorts of France and Spain (223 objects)