TGV PBKA Thalys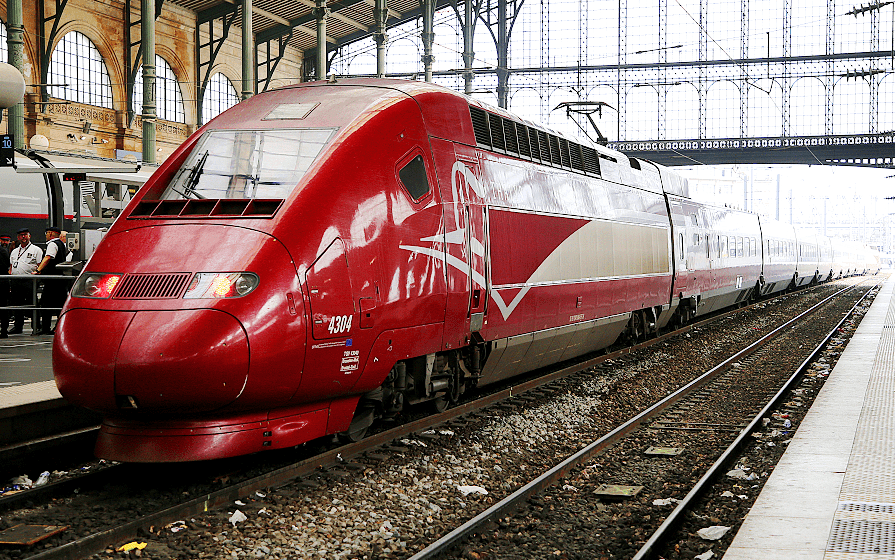 The Thalys PBKA is a TGV variant ordered and operated by Thalys between its namesake cities Paris, Brussels, Cologne (German: Köln) and Amsterdam, forming the abbreviation PBKA. The sets have eight carriages and are 200 m (656 ft) long.
They were intended to be Thalys' sole rolling stock, but their extreme cost and complexity led SNCF to order a simpler sister class, the Thalys PBA, a TGV Réseau derivative, with which they can work in multiple.
All of the trains are quadri-current, capable of operating under 25 kV 50 Hz AC (LGVs and a part of the French lignes classiques), 15 kV 16.7 Hz AC (Germany), 3 kV DC (Belgium) and 1.5 kV DC (the Netherlands and the remainder of the French lignes classiques).
Manufacturer: Alsthom (France)
Years of production: 1996—2002
Production: 17 trainsets
Capacity: 377 seats
Power: 3680 kW
Max speed: 310 km/h
Empty weight: 350 t