Ondarroa is a town and municipality located in the province of Biscay, in the autonomous community of the Basque Autonomous Community, northern Spain.
Together with bordering Mutriku it is a popular stop on the Costa Vasca (Basque Coast) of the Atlantic resorts of Spain.
Main attractions
Old town maintains the medieval layout. It was declared a Cultural Asset with the category of Monumental Complex by the Basque Government in 1994.
Church of Santa Maria. In a late Gothic style, although it cannot be classified as Basque Gothic, it dates from 1462 or 1480. It is characterized by the Burgundian-style sculptures that crown it.
Likona Tower. Built in the fifteenth century. It is an example of the typical Basque tower house. It belonged to the family of Ignacio de Loyola, founder of the Society of Jesus. His mother, Marina Sáez de Licona y Balda, was born there.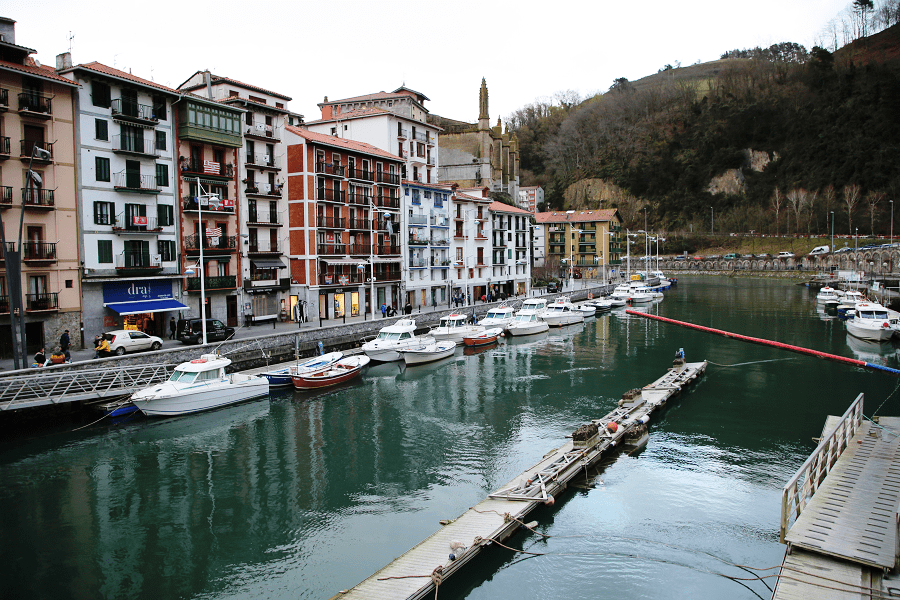 Old Town Hall. Attached to the church of Santa Maria, it is a Tuscan construction from the end of the 19th century.
Former brotherhood of Santa Clara fishermen. 1920 building by the architect Pedro Guimón Eguiguren. In a fire at the end of that century, the auction room known as the "ball room" was lost.
Old Church. Construction adjacent to the cemetery on the urban center dedicated to the Virgin of Antigua, also called Antiguoko Ama. It dates from the 12th century, although it underwent major reforms in 1750. In the mid-20th century, the current bell tower was added.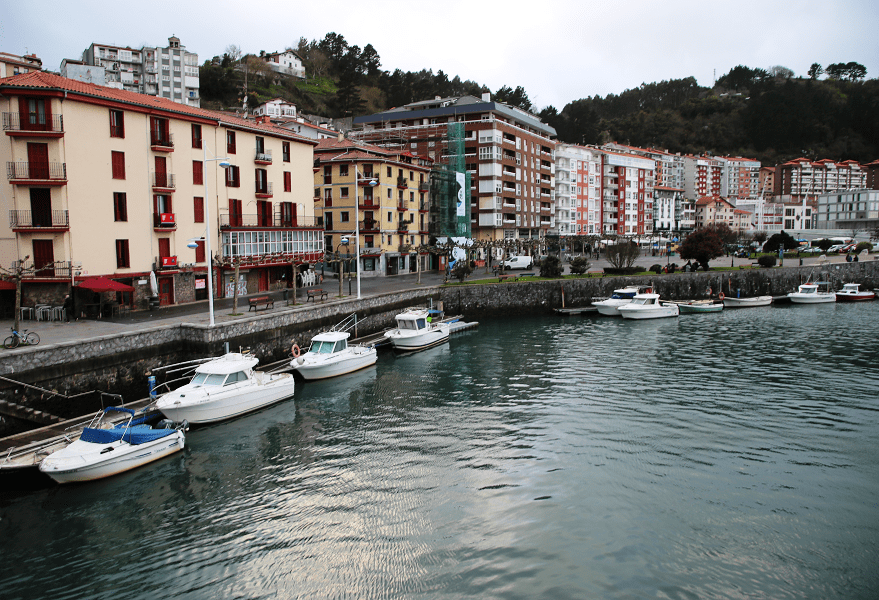 Plaiko zubixe or Bridge of the beach or of the small dog (girl dog). It is a rotating pedestrian bridge so that boats can pass to the docking area in the estuary. In its beginnings it was a toll, you paid 5 cents to pass through.
Itsas Aurre Bridge. Work of the engineer Santiago Calatrava, carried out within the new accesses to the port at the end of the 20th century.
Hotel Vega. Work of the architect Pedro Guimón Eguiguren, from the beginning of the 20th century. It is a work of what has been called neo-Basque architecture. It is considered a Site of Cultural Interest.
Beaches
Saturraran beach – sandy beach with an open-air bar & views of picturesque rock formations, plus a parking lot.
How to get to?
By car:
From San Sebastian 51 min (52.8 km) via AP-8
From Vitoria 1 hr 4 min (75.3 km) via AP-1
From Bilbao 53 min (64.9 km) via AP-8 and BI-633
From Madrid 4 hr 36 min (433 km) via A-1 and AP-1
Main information
Area: 4 km²
Coordinates: 43°19′19″N 2°25′10″W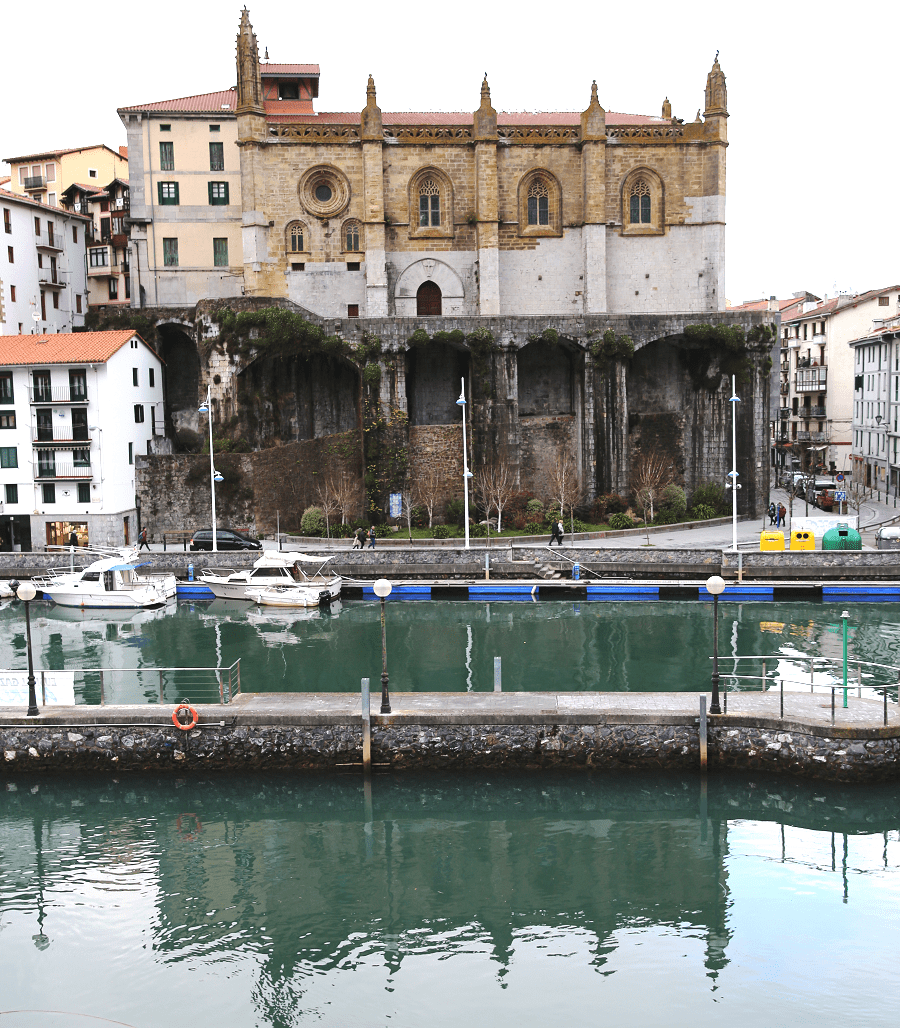 Population: 8326
Languages: Spanish, Basque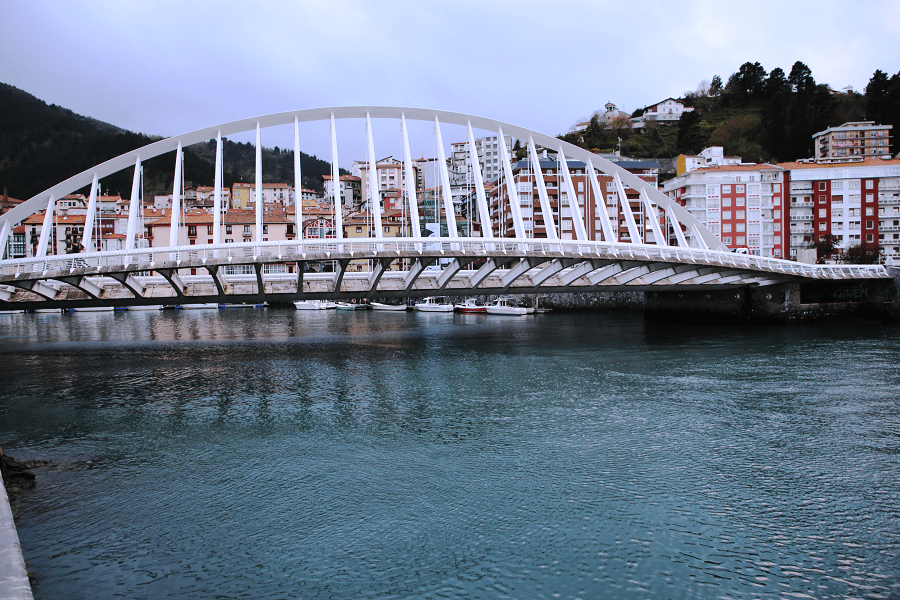 Currency: Euro
Visa: Schengen
Time: Central European UTC +1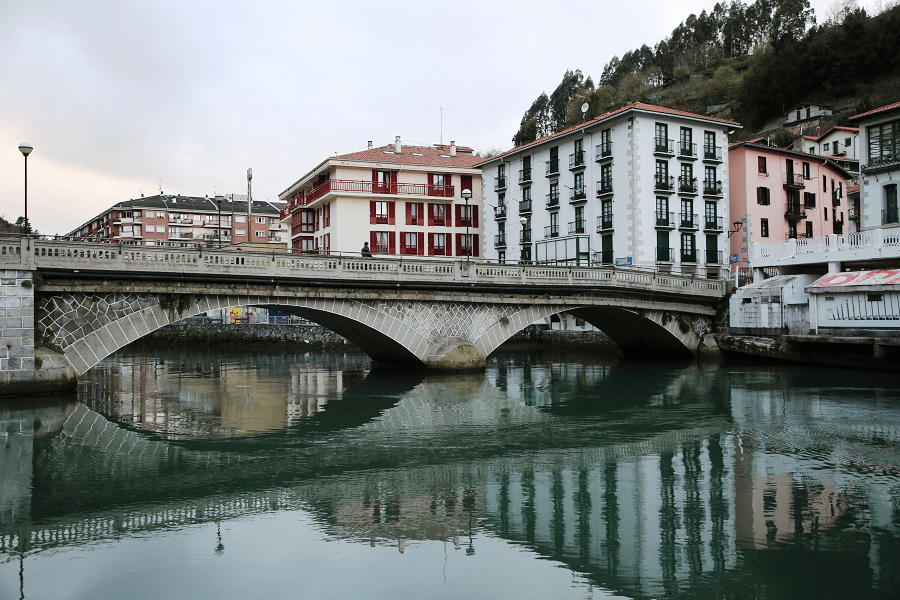 See here best sea and ocean resorts of France and Spain (223 objects)