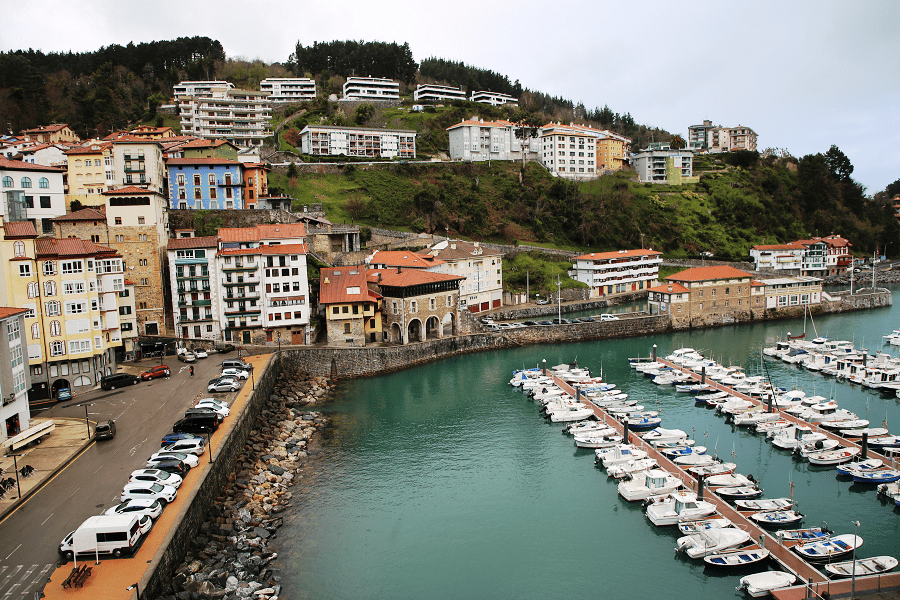 Mutriku (Spanish: Motrico) is a coastal town located in the province of Gipuzkoa in the Autonomous Community of Basque Country in northern Spain.
The seafaring and fishing tradition of its people and the conservation of the urban center in good conditions make the town a relevant tourist destination to which its beaches must be added.
Together with bordering Ondarroa it is a popular stop on the Costa Vasca (Basque Coast) of the Atlantic resorts of Spain.
Main attractions
Iglesia de Nuestra Señora de la Asunción, a Neoclasical church with great stairway for access, inside it has a Christ made by El Greco.
Palace Galdona, 'baroque façade with impressive coat of arms and a large overhang corner carving.
House Churruca, commissioned by the General Gaztañeta in 1731.
Zabiel Palace, 16th century. Impressive eave and coat of arms.
Home of Churruca, 18th-century building with Churruca family coat of arms, here was born Cosme Damián Churruca.
Lonja Zaharra, 18th-century building, former fish market. Today Navy's social home.
Berriatúa Tower, Prior to 1553 with yellow sandstone. Impressive wood carving at doors and windows.
Montalivet Palace, Build by the architect Ignacio Ibero in the 18th century.
House Olazarra-Mizquia, With stone façade from the 17th century, it has a great coat of arms.
Church of San Andrés de Astigarribia, which has been considered one of the oldest in the province of Guipúzcoa for having pre romanic elements, like a horseshoe shape window arch. Subsequent studies have revealed that these elements are from the 11th century.
Beaches
There are two beaches in the city. The first small one is near the city center, behind the port. Has two naturelled pools. The second is 2.5 km in the direction of Ondarroa, it marks the border between the two provinces of the Basque Country. Its more wild.
How to get to?
By car:
From San Sebastian 45 min (48.0 km) via AP-8
From Vitoria 57 min (70.5 km) via AP-1
From Bilbao 52 min (71.0 km) via AP-8
From Madrid 4 hr 27 min (428 km) via A-1 and AP-1
Main information
Area: 27 km²
Coordinates: 43°18′26″N 2°23′06″W
Population: 5284
Languages: Spanish, Basque
Currency: Euro
Visa: Schengen
Time: Central European UTC +1
See here best sea and ocean resorts of France and Spain (223 objects)