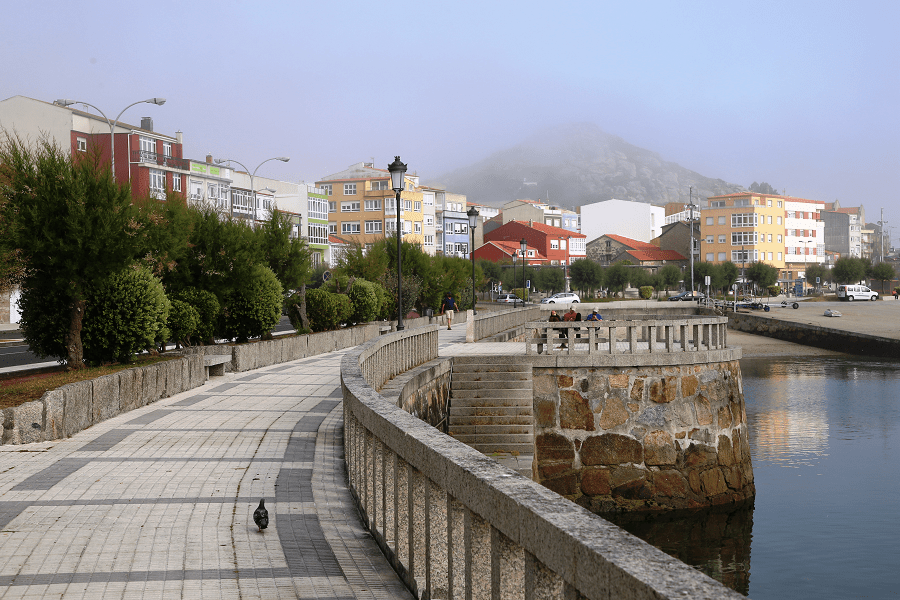 Muxía (Sp. Mugía) is a city and municipality in the province of A Coruña in the autonomous community of Galicia, Spain. It belongs to the comarca of Fisterra.
Muxía is a part of the resorts of Costa da Morte (Coast of Death) of the Atlantic resorts of Spain.
It is one of the final destinations for pilgrims on the Way of St. James after visiting the shrine of the apostle Saint James the Great in Santiago de Compostela.
Main attractions
Sanctuary of the Virgen de la Barca. Founded in the Middle Ages on the initiative of the Moraime monks. The current building is in the Baroque style and dates from 1719. The image of the Virgin is a Gothic carving from the 14th century. Nearby are the famous Abalar and Os Cadrís stones.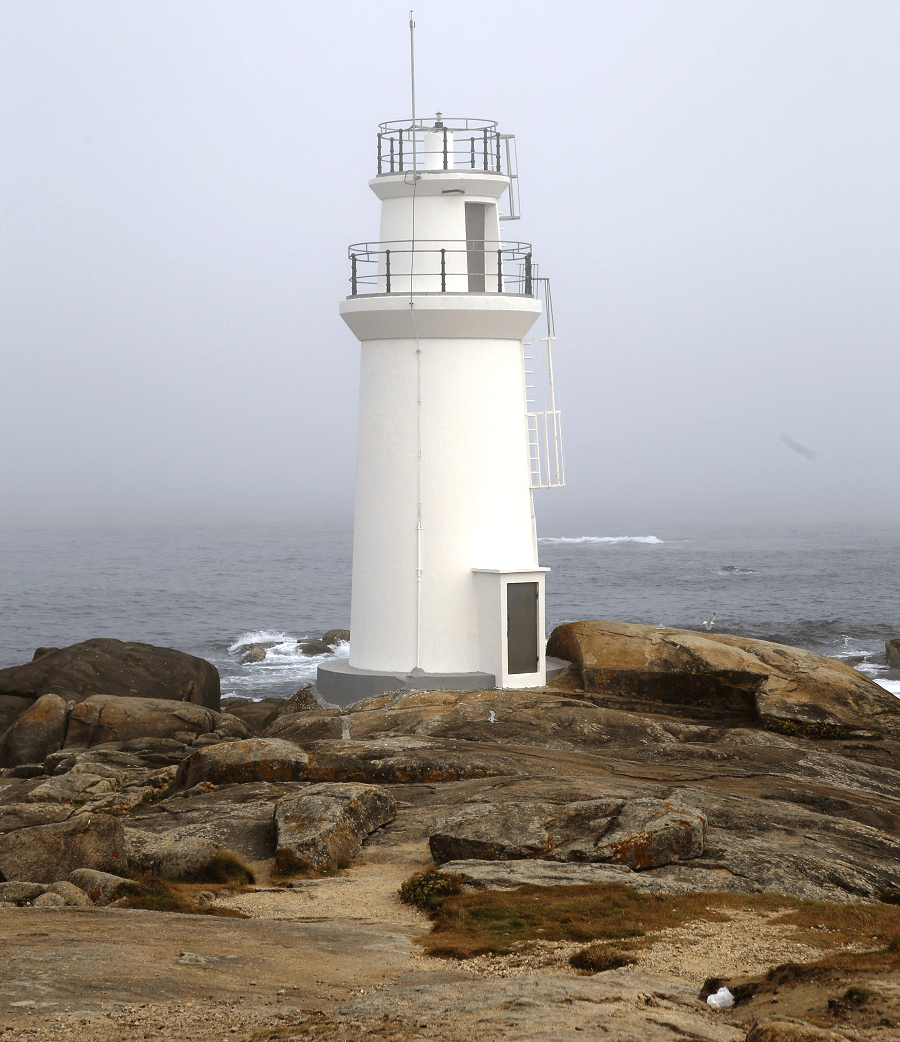 It suffered a spectacular fire on December 25, 2013 that destroyed the main altarpiece, a valuable Baroque work by the Santiago sculptor Miguel de Romay.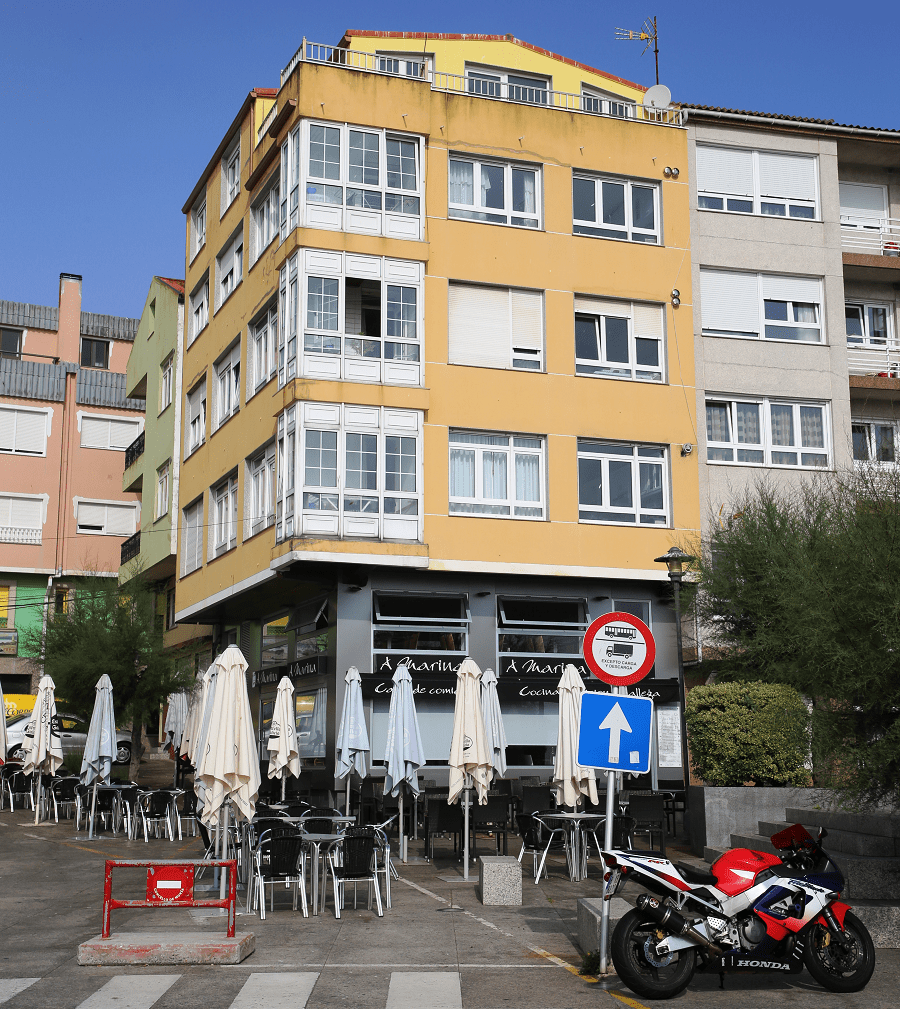 Romanesque churches. Within its municipal term there are several Romanesque churches such as San Xulián de Moraime, San Martiño de Ozón, San Pedro de Leis, Santa Leocadia de Frixe or San Cristóbal de Nemiña.
Hórreo of San Martiño de Ozón. In the vicinity of the church and the rectory of San Martiño de Ozón, this hórreo of 22 pairs of feet is located, one of the longest in Galicia.
Sculpture A Ferida by Alberto Bañuelos. This sculpture represents the damage caused to the sea by the sinking of the Prestige oil tanker in 2002 off the coast of Muxia. Alberto Bañuelos was commissioned to make a sculpture to remember this environmental catastrophe and recognize the work of the volunteers who cleaned the beaches of Galicia. The sculpture is 11 meters high and weighs 400 tons.
Main beaches
O Lago Beach. Length: 550 meters. Width: 80 meters. Urban, sand.
A Cruz Beach. Length: 70 meters. Width: 100 meters. Semi-urban, sand.
Loureiro Beach. Length: 100 meters. Width: 30 meters. Semi-urban, sand.
As Raias Beach. Length: 65 meters. Width: 20 meters. Semi-urban, sand.
How to get to?
From A Coruña 1 hr 11 min (92.4 km) via AG-55
From Santiago de Compostela 1 hr 11 min (72.1 km) via AC-441
From Madrid 6 hr 32 min (668 km) via A-6 and A-52
Main information
Area: 122 km² (municipality)
Coordinates: 43°06′22″N 9°13′03″W
Population: 4596
Languages: Spanish, Galician
Currency: Euro
Visa: Schengen
Time: Central European UTC +1
See here best sea and ocean resorts of France and Spain (223 objects)