Moskvitch AZLK-214122. Blue version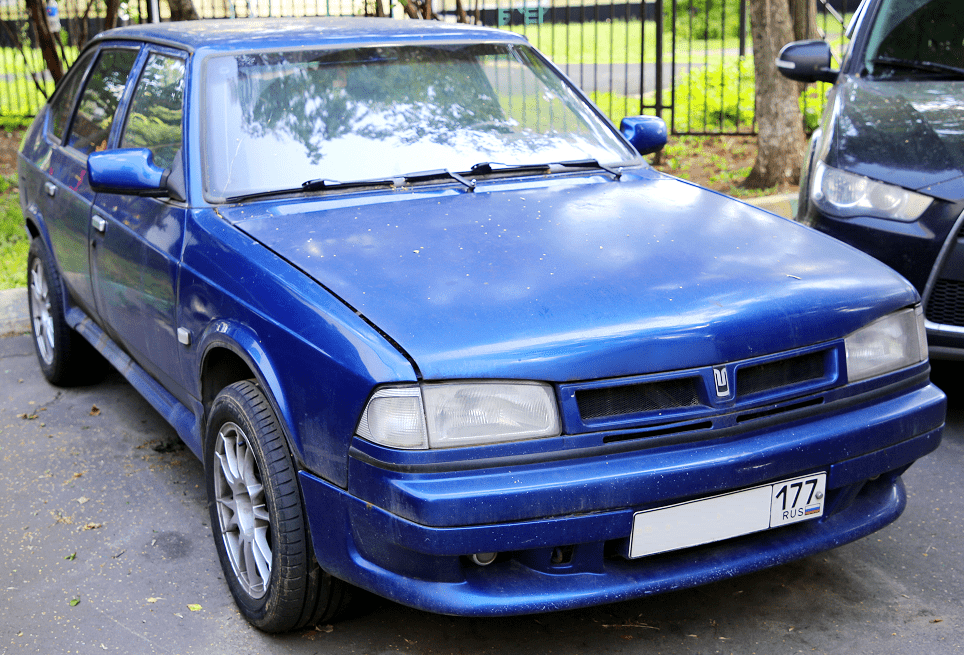 Moskvich-2141 (AZLK-2141) is a Soviet and Russian passenger car of the third group of a small class with a hatchback body, produced from 1986 to 2001 (since 1997 – in the form of a modernized Svyatogor model) at the Leninsky Automobile Plant Komsomol (AZLK, since 1992 – OAO Moskvich). The ancestor of the family, which was later joined by the 2142 sedan, pickup truck and 2335 van, as well as their variations. In the export markets of a number of countries, it was called ALEKO (Latin transliteration from "ALEKO" – "Lenin Komsomol Automobile Plant").
Moskvitch 214122 — modification with an UZAM-3317 engine. Production starts in 1994.
Made in the USSR (Moscow)
Years of production: 1994-2001
Engine: 4 cylinders; 1699 cc
Power: 80 HP
Max speed: 170 km/h
Fuel consumption: 8 l/100 km
Weight: 1080 kg