The white ZiS 101 A. Made in 1941. Wooden body (Engine – ZIS 101, 5.7 L). A total of 675 pieces were made. ZiL museum, Moscow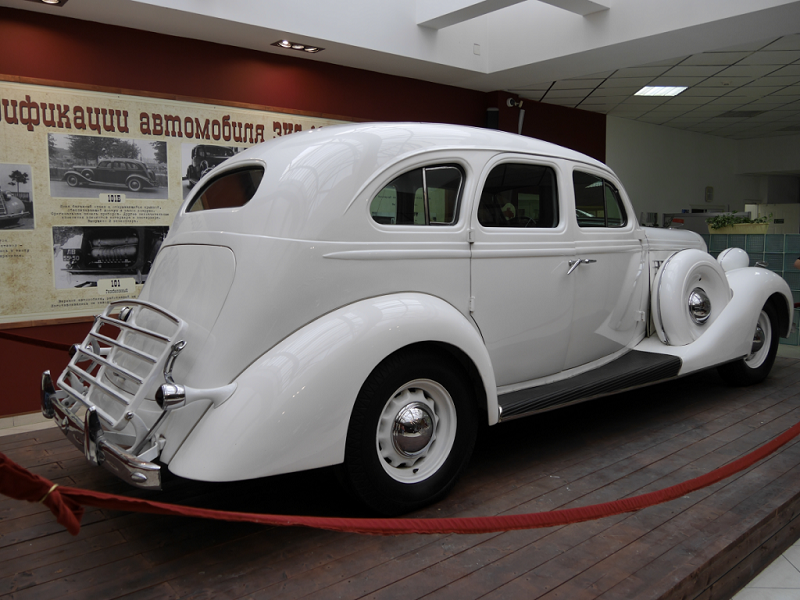 The ZIS-101 was a limousine produced by the Soviet car manufacturer Zavod Imeni Stalina. It was introduced in 1936. Its chassis was reverse-engineered from a Buick 33-90, except for the front suspension, engine, exhaust and battery carried over from 1933 experimental limousine L-1, itself an unlicensed Buick 32-90 copy, but the body was designed by Budd Company for whopping $1,500,000 while the stamps were made by Hamilton Foundry & Machine Company for another $500,000.
It was equipped with an 5.76 L (351 cu in) straight-eight OHV engine (a metric copy of Buick 345) producing up to 110 PS (81 kW) and giving a top speed of 115 km/h (71 mph). The car was fitted with a 3-speed manual gearbox.