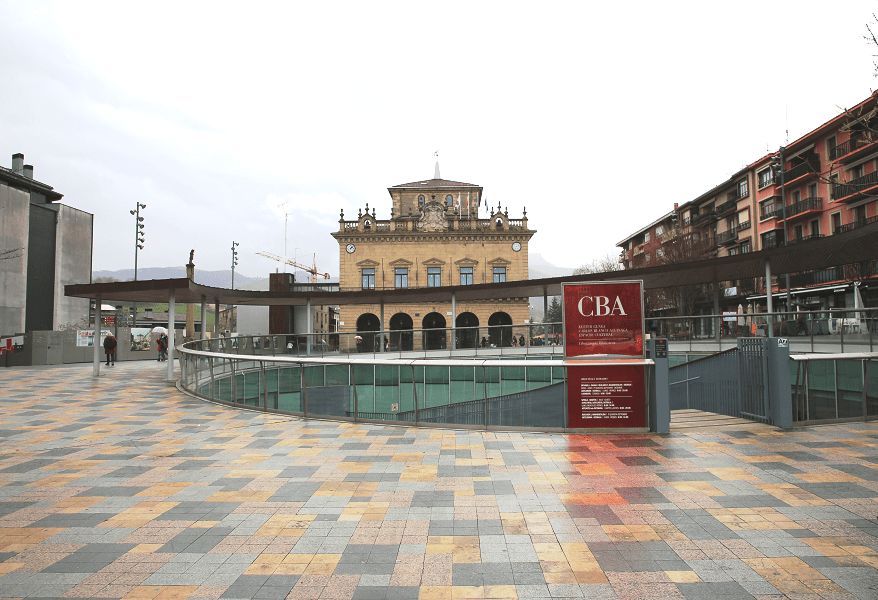 Irún​ (in Basque, Irun) is a city and municipality in the province of Gipuzkoa, Basque Country, Spain, bordering France, a country from which it is separated by the Bidasoa River. It is the second most populous city in Gipuzkoa after its capital, San Sebastián.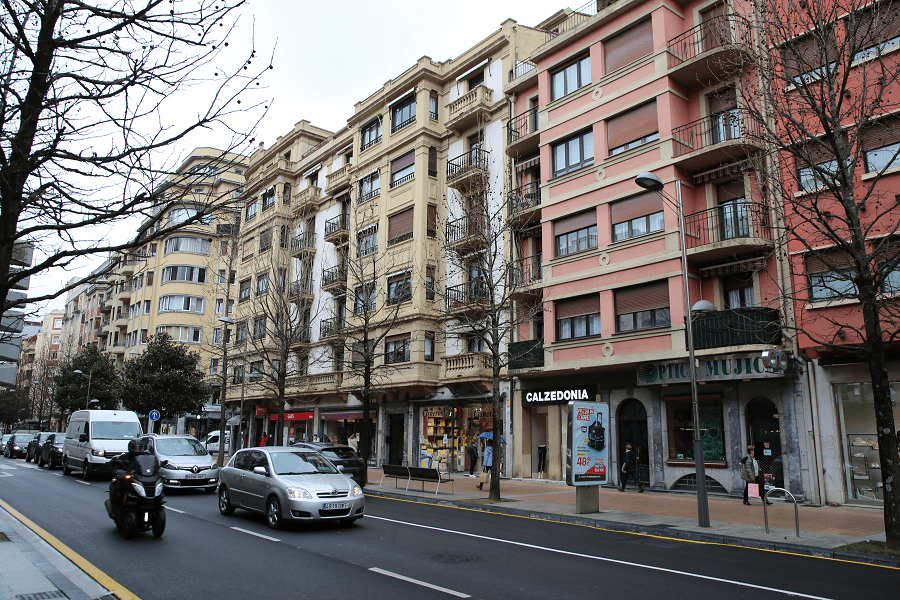 Its location on the border between Spain and France, across the Bidasoa river from Hendaye), has made Irun into a commercial and logistic centre. Irun railway station is a major break-of-gauge where the SNCF 1,435 mm (4 ft 8+1⁄2 in) standard gauge rails meet the 1,668 mm (5 ft 5+21⁄32 in) broad gauge Renfe ones.
Main attractions
Civil
Town Hall: the town hall of the city was inaugurated in 1763. Baroque in style.
Column of San Juan Harri: Located in the Plaza de San Juan, near the town hall.
Hospital Sancho de Urdanibia: a hostel-hospital built in 1644.
Urdanibia Palace: Built in 1612.
Palacio Arbelaiz: It served as a hostel for numerous Spanish and French monarchs. It was rebuilt after being destroyed in the Civil War.
Santa Elena Fountain: Baroque building from 1677, built to house a pool, next to the homonymous hermitage.
Isla de los Faisanes: Spanish-French condominium on the Bidasoa River, of great historical importance. Known for being the smallest condominium in the world.
Religious
Iglesia de Nuestra Señora del Juncal (B.I.C.): Irunese parish church built between 1508 and 1606 on a previous temple. It combines Gothic and Renaissance elements. It is a national historical-artistic monument. The altarpiece has been restored during 2006.
Hermitage of San Marcial: built to commemorate the Battle of San Marcial in 1522 by order of Beltrán II de la Cueva y Toledo, III Duke of Alburquerque. It was rebuilt in 1804. It is located on Mount San Marcial on the outskirts of the city. A viewpoint offers a panoramic view of Jaizquíbel, the city, Fuenterrabía, Cape Higuer, the Cantabrian Sea, Txingudi Bay, Hendaye and Behobia.
Hermitage of Santa Elena (B.I.C.): the hermitage dates back to the 14th century, although archaeological remains of a Roman temple from the 1st century and an older indigenous necropolis have been found inside. Today it houses an archaeological museum inside. It is located south of the old part of the city.
Best restaurants
There are two michelin list restaurants in the city:
Ana Mari, Olaberria Auzoa 49,70 EUR • Grills
Iñigo Lavado, Avenida Iparralde 43, 45 – 70 EUR • Creative
Transport
The train plays a very important role in the city, with the Irún railway industry, and with its station (located in San Miguel, next to Pasionistas). It has long-distance services, such as the Irún – Madrid, Irún – Barcelona or Irún-Lisbon line. In addition to medium-distance services to Vitoria and Miranda de Ebro.
As for intercity rail, there is the C-1 Cercanías Renfe San Sebastián line, which connects Irún with the capital and many towns in Guipúzcoa. On the other hand, the EuskoTren San Sebastián Metro offers an interprovincial-intercommunity train service that connects the most populated sector of Guipúzcoa (Lasarte-Hendaya line) and Bilbao. Irún has four Metro Donostialdea stations: Irún-Ficoba (before 2011: International Bridge), Irún-Colón, Irún-Belaskoenea and Irún-Ventas. Before 2011, the San Sebastián Metro was known as the «mole» of EuskoTren.
The nearest airport is San Sebastián Airport.
By car:
From San Sebastian 25 min (20.6 km) via AP-8
From Vitoria 1 hr 22 min (119 km) via AP-1 and AP-8
From Madrid 4 hr 40 min (476 km) via A-1 and AP-1
From Biarritz 31 min (32.1 km) via A63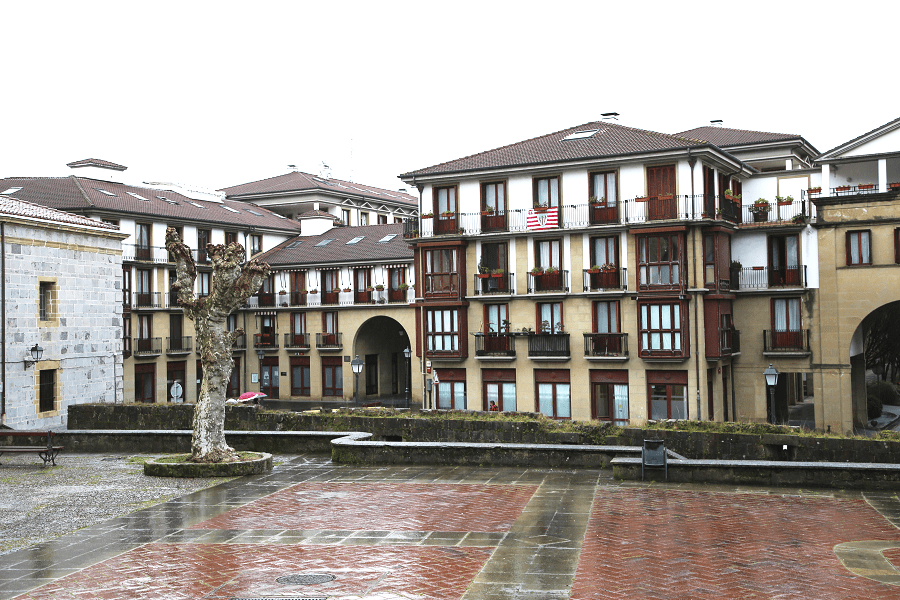 Main information
Area: 42 km²
Coordinates: 43°20′16″N 1°47′20″W
Population: 62 933
Languages: Spanish, Basque
Currency: Euro
Visa: Schengen
Time: Central European UTC +1