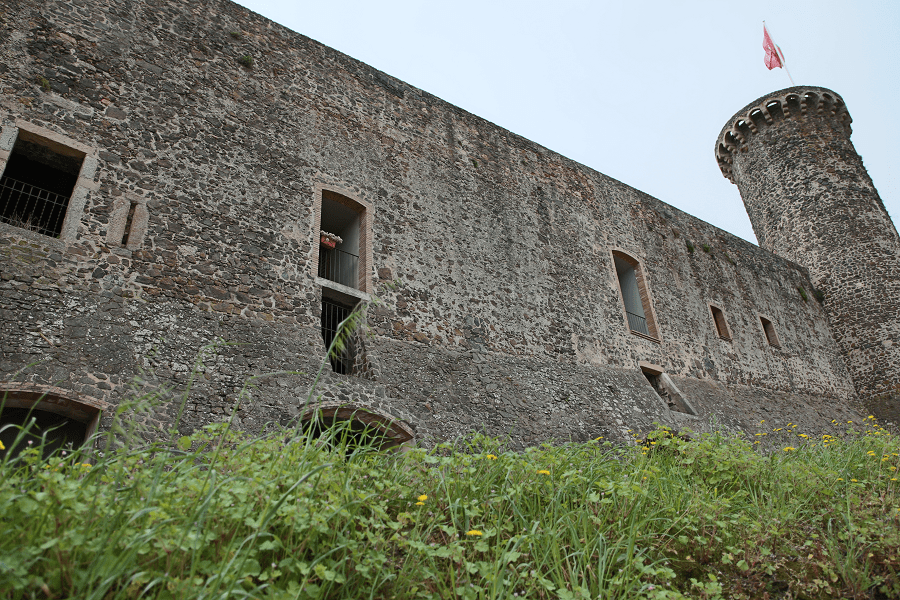 Hostalric is a town and municipality in Spain, of the Selva comarca,(Catalonia). It is part of the subregion of Baix Montseny.
Hostalric was, in the past, an obligatory passage area on the North-South route and the only natural path between Girona and Barcelona. In some surveys, done on the castle hill, remains from the Iberian period were found. In Roman times an internal division of the Via Augusta passed through this place. The remains of this route were found when the road to Sant Hilari Sacalm was built. The town of Hostalric seems to have originated with a hostel, documented from the 11th century on the site of Onota, at the foot of the so-called Camino de Francia (ancient Roman road). The toponym Hostalric is a joining of 'hostal' and 'ric' (cat. rich). The first clear documentary record of Hostalric is from 1106 and in it Guerau Ponç, viscount of Cabrera, swore fidelity to Ramon Berenguer III of Barcelona. More history see here
Festivals and traditions
● The Festa Major of the city is celebrated on the first weekend of July
● The medieval market and fair is celebrated on Easter weekend
● The Giants Festival (from cat. La Festa Gegantera) is celebrated on the weekend closest to May 1
● The Sant Miquel Fair is celebrated on the last weekend of September
● Weekly market: Tuesday
Tourism and main sights
Walls and Castle of Hostalric
Mas Ciurana building
City Hall of Hostalric
Parish church of Santa Maria of Hostalric
Square of the Bulls, or Place of Cattle
Can Llibre building
An apartment in carrer del Forn, 7
An apartment in carrer Higini Negra, 2
Can Fortuny building in carrer Verge dels Socors
Can Silvestre Humet building
Can Elias, o Can Riera building
Can Coma, o Can Busqueta building
Can Calls building
Can Plans building
Ateneu Popular d'Hostalric building
Cuisine and restaurants
There are more than 15 restaurants of a fairly high quality in Hostalric. Prices are cheaper than in Barcelona and Girona. Mostly located within the borders of the Old Town.
Shopping
Shopping in Hostalric is not a priority on the tourist program. Only on weekends city bazaars and fairs, which traditionally take place on weekends or on some public holidays in the main square, can be of tourist interest. At the fairs, in particular, you can come across exclusive products grown in the region. Among them are some well-known wine and cheese brands in Spain.
Shortest distances
From Girona 39 min (40.5 km) via AP-7
From Lleida 2 hr 12 min (222 km) via AP-2 and AP-7
From Tarragona 1 hr 38 min (158 km) via AP-7
From Barcelona 55 min (69.9 km) via AP-7
From Madrid 6 hr 43 min (671 km) via AP-2 and A-2
From Andorra 2 hr 38 min (192 km) via C-16
Main information
Area: 3.4 sq. km
Coordinates: 41° 44′ 53″ N, 2° 38′ 10″ E
Population: 4139
Languages: Spanish, Catalan
Currency: euro
Visa: Schengen
Time: Central European UTC +1
See here Catalan travel guide