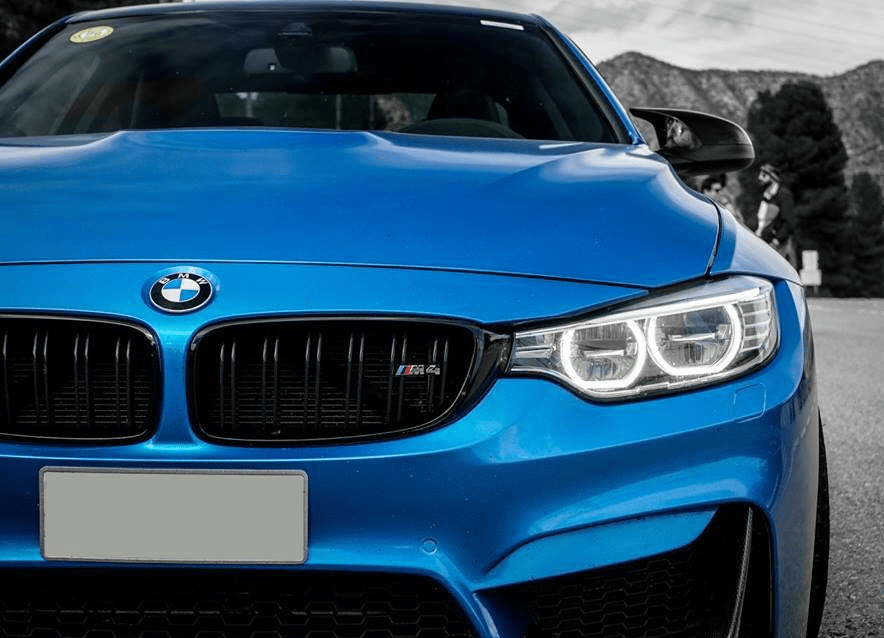 BMW M4 G-Power Stage 2 in Lleida (Catalonia, Spain)
G-Power is a German car tuning manufacturer based in Aichach, Bavaria. Founded in 1983 by Jochen Grommisch, the company specialises in tuning BMW cars and manufacturing boutique vehicles. Its supercharged 5.0L V-10 830 hp BMW M5 Hurricane RRS reached 372 km/h (231 mph).
The history of G-POWER began in 1971 in Neu-Isenburg near Frankfurt with the Grommisch family with the refinement of vehicles of the BMW brand. In 1973 the company took over the distribution of the Alpina agency in the Rhine / Main area.
From 1983, the focus was on the core business, BMW tuning with G-POWER. Milestones from this time are the introduction of the DTM style for rear silencers and the development of the so-called wedge-shaped chassis in cooperation with the Koni.
In 1986 G-Power started its own production of tuning products for various BMW models.
In 1995, Zoran Zorneke took over the business operations and the trademark rights to G-POWER, In 1997 the company headquarters was relocated to the new representative company premises with a large new building including a Maha performance test bench in Brunsbüttel.
Shortly afterwards G-POWER presented the first of a series of compressor systems, which was developed on the M-GmbH S54 3.0l sports engine. The Evo supercharger system for the BMW M3 E36 already enabled an increase in output from 210 kW (286 hp) to 294 kW (400 hp).
Power: 560 HP