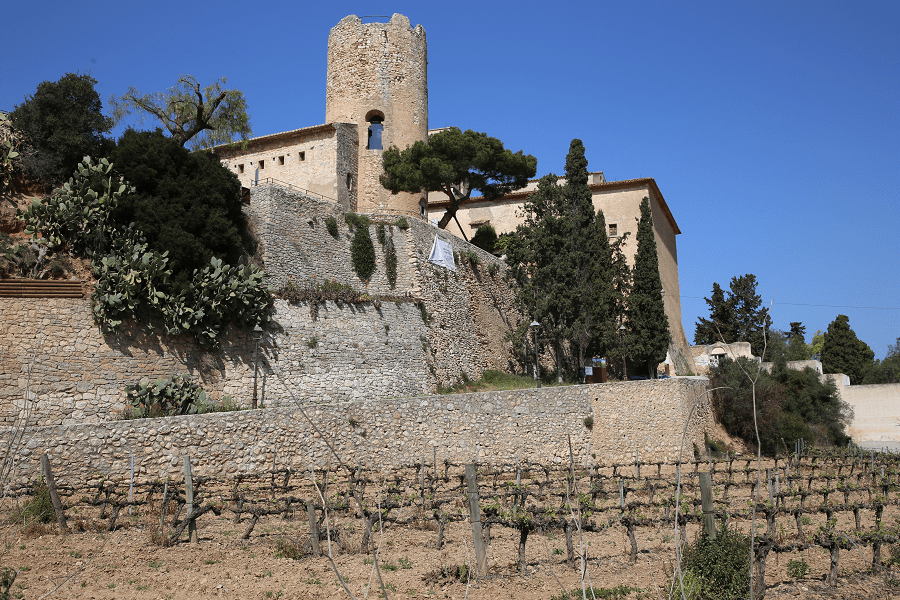 The Ribes Castle (cat. Castell de Ribes), also called Bell-locka castle or Sota Ribes castle, is a building of the municipality of Sant Pere de Ribes (cat. Sant Pere de Ribes) in Garraf, Barcelona province, Catalonia, Spain. It is declared a cultural heritage of national interest in Catalonia. This is a documented 10th century (990) building located on a small steep hill to the right of the Ribes stream, at the exit of Sant Pere de Ribes.
The only surviving fragment of the original castle is a cylindrical tower with a uniformly plastered outer cladding and arched windows on the top floor. These openings are considered original. In addition, there are two square windows and doors.
The Ribes family owned it until the 14th century (1389-90), when Ramon d'Escales, Bishop of Barcelona, bought all the rights and jurisdictions over this castle. From that moment on, the episcopate of Barcelona had jurisdiction and all lordship over Ribes until the abolition of feudal rights in the 19th century.
Located about 20 minutes by car from Vilanova i la Geltrú or Sitges
GPS coordinates: 41 ° 15 ′ 33 ″ N, 1 ° 45 ′ 51 ″ E