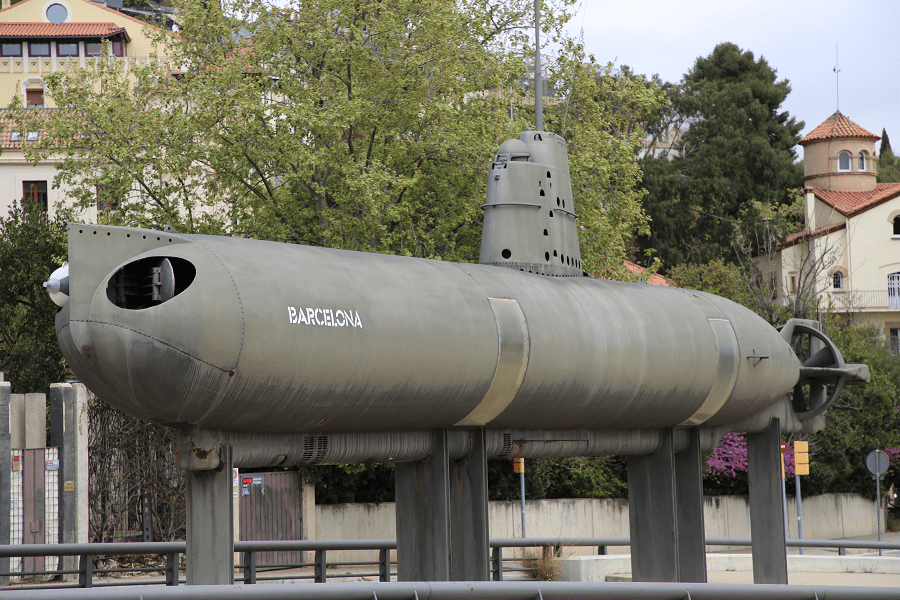 Spanish Shark-class submarine ESPN SA-51. The Shark-class submarines, in Spanish, Clase Tiburón, was a mini submarines class of the Spanish Navy built in 1964. Only two units were built.
With a crew of five men, Tiburon-class submarines were intended to carry out week-long missions, would be ideal for operating in shallow waters and carrying special forces behind the enemy lines. They were equipped with a greater accommodation than the preceding Foca-class, with a bathroom and two bunk beds, which allowed the crew to rest in "hot bed" shifts.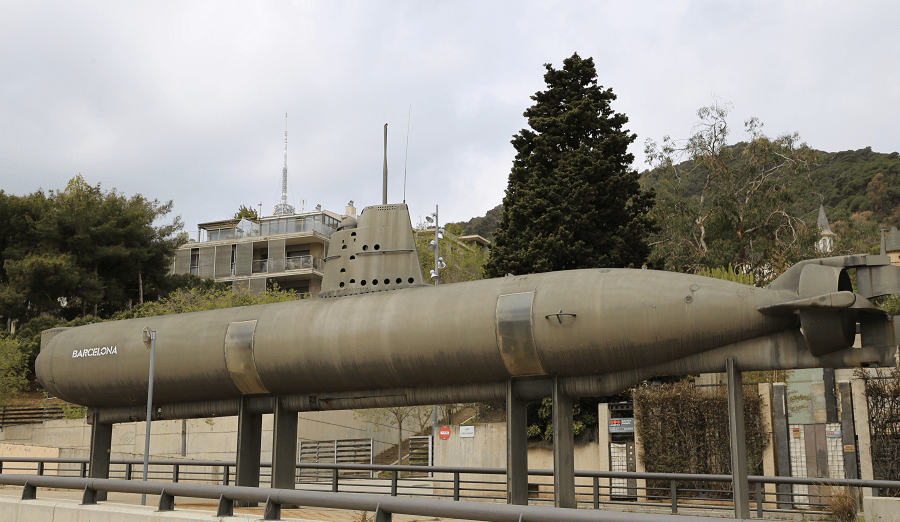 The design was based upon the German minisubmarine Hai-class. The submarines had two diesel engines (115 HP) and two electric engines (110 HP). The armament was two torpedoes. The sail was larger than the previous class which helps in the surveillance tasks. The submarines were armed with two 533 mm tubes capable of carrying G7a or G7e torpedoes.
This one preserved as a monument in Barcelona (Spain).