Light green AUDI RS Q3 Sportback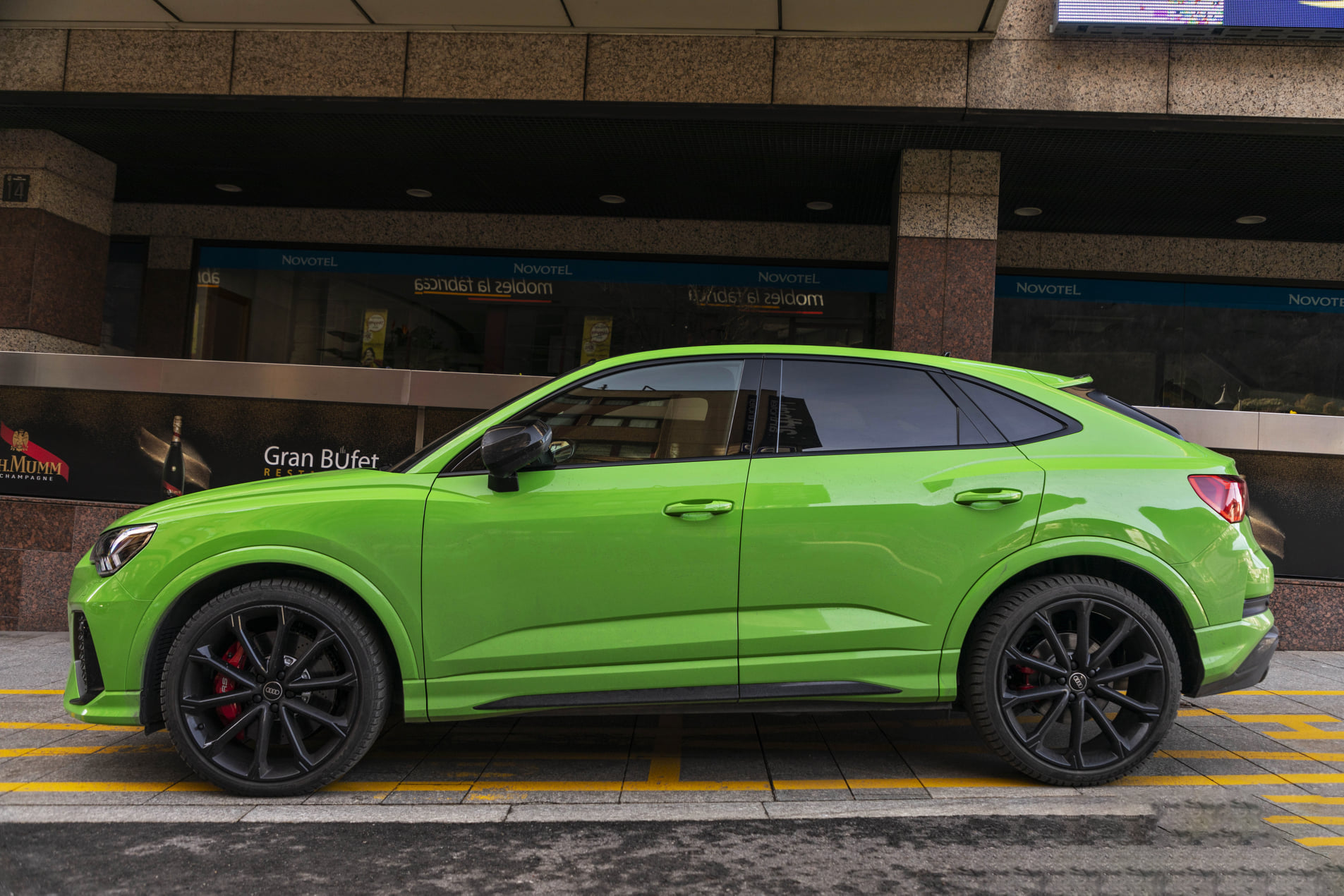 The second-generation Audi Q3, built on the MQB A2 platform was officially unveiled on July 25, 2018. On the Nürburgring race track, a sports version was tested, which would be called SQ3, with an even more powerful version of RS Q3 planned.
A Sportback version was revealed in July 2019. The Q3 Sportback is marginally lower, narrower and longer, with different bumpers, side skirts and body cladding. Aimed at the BMW X2, the lower roofline and raked rear hatch result in less headroom, and 0.14 less cubic meters (5 cubic feet) when the rear seats are folded.
In Europe, a plug-in-hybrid EA211 1.4L turbo four came with the 2021 model year in January 2021 in Germany.
The RS Q3 variant was revealed in September 2019; it has the same engine as the first-generation RS Q3 albeit with more power.