Lada VAZ 2104 wagon. White version in Novi Sad
The Lada / VAZ-2105, 2104 and 2107, collectively marketed as Lada Riva for right-hand drive models (in the United Kingdom, Australia and New Zealand), the Lada Nova in Germany, and by multiple other names and markets, are a series of compact sedans of the Zhiguli line-up (Fiat 124-based cars), built by Russian car manufacturer AvtoVAZ (formerly VAZ). Introduced in 1979 in the Soviet Union, and progressively introduced to Western European and global markets from the early 1980s, under the Lada brand, they were sold as saloons (2105 and 2107), and station wagon (2104) versions.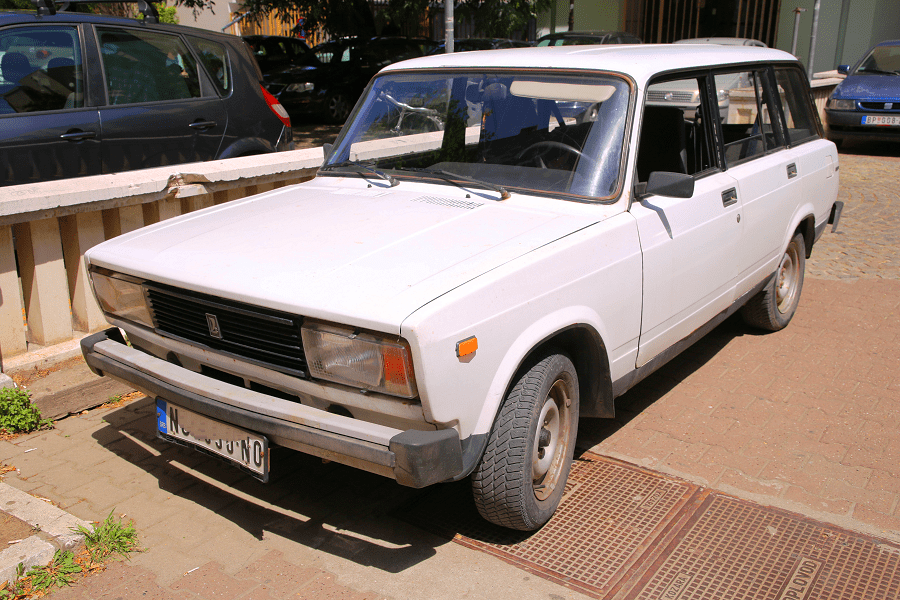 Today they are generally referred to as the Lada Classic series, being derived from the original Fiat 124 platform which has been the now-iconic mainstay of the AvtoVAZ lineup since the company's foundation in the late 1960s. Russian production at the company's main plant at Togliatti ended in September 2012.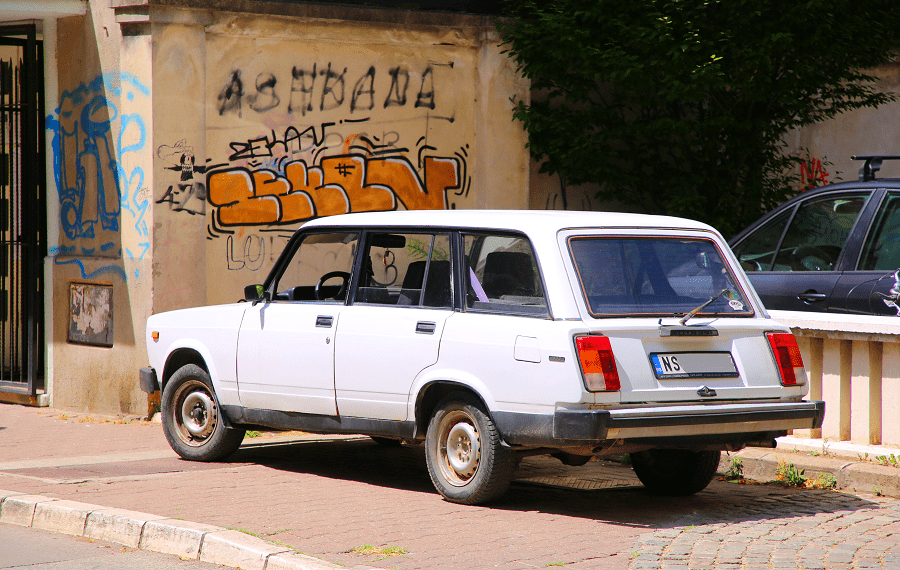 Along with the other Fiat 124 derivatives, it is the world's third best selling, single generation automobile platform, after the Volkswagen Beetle and the Ford Model T, and one of the longest production run platforms alongside the Volkswagen Beetle, the Hindustan Ambassador, the Volkswagen (Type 2) Bus, and the Toyota 70 Series.