La Alberca is a city and a municipality in the province of Salamanca in the autonomous community of Castile and León, Spain. It is the capital of Sierra de Francia Comarca.
It was the first Spanish town to be declared a Historic-Artistic Site in 1940.
Since 2014 the city has been a part of the network "The most beautiful villages of Spain".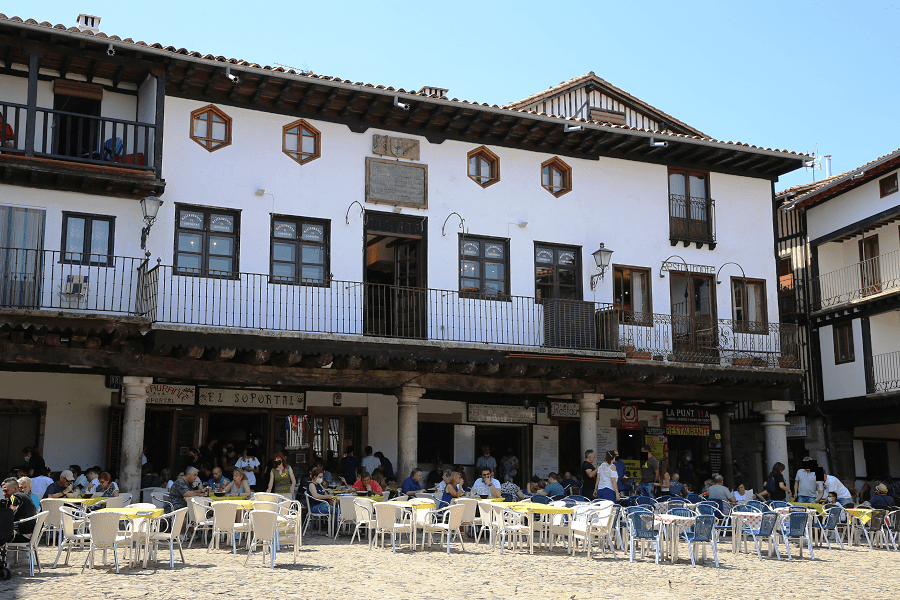 Main attractions
The 18th century parish church, which as a curiosity was completed the same year as the New Cathedral of Salamanca in 1733. It has an interesting pulpit in polychrome granite from the 16th century, as well as the Holy Christ of Sweat.
Large tower built some 212 years before the current church, paid for by the first Dukes of Alba, have the coat of arms carved in one corner of the Tower.
The hermitage of Nuestra Señora de Majadas Viejas is located on the outskirts of town, on the road to Mogarraz, about 3 km away, in a hidden and almost mystical chestnut and oak forest. It has a Romanesque reproduction of the Virgin dating from the 12th century and stands out for its simplicity, with its Romanesque portico and the exterior granite pulpit.
The hermitage of San Marcos near the previous one, in a privileged place near Peña de Francia and a large lagoon in the middle of an oak forest. Its construction began in 1703, today it is in ruins, it lost its cult because it was a bit far from the town.
Hermitage of Cristo del Humilladero within the town, this is one of the oldest.
The hermitage of San Blas right next to it in the direction of Las Batuecas. Formerly known as Los Santos Mártires, until not many years ago it was the town's cemetery. It has an erect cypress that stands out from afar.
The hermitage of San Antonio at the entrance from Salamanca road.
The Sanctuary of the Virgen de la Peña de Francia, El Cabaco, a Marian sanctuary at 1723 meters above sea level. It was built by the Dominican friars in the 15th century. Privileged watchtower where kilometers of scenic beauty are contemplated. Virgin discovered in the 15th century by the French called Simón Vela.
Cuisine 
Black Ham is very popular in this village and there is a speciality ham (Jamon) store selling large legs of ham of different types. The village also has ancient Tapas Bars which still retain their medieval, dark interiors and where ancient Spanish bar customs are still in vogue.
Tapas like Jamon, Chorizo and Salami can be eaten at these bars and a custom involving the drinking of red water can be indulged in.
The restaurant at the Plaza (village square) is also well-maintained in its ancient style and has beautiful ceilings, lovely paintings on the wall, old-style mock fireplaces of the restaurant and serves delicious Jamon.
How to get to?
From Salamanca 1 hr 4 min (76.4 km) via CL-512, SA-210 and SA-201
From Valladolid 2 hr 22 min (203 km) via A-62
From Madrid 3 hr 2 min (286 km) via A-50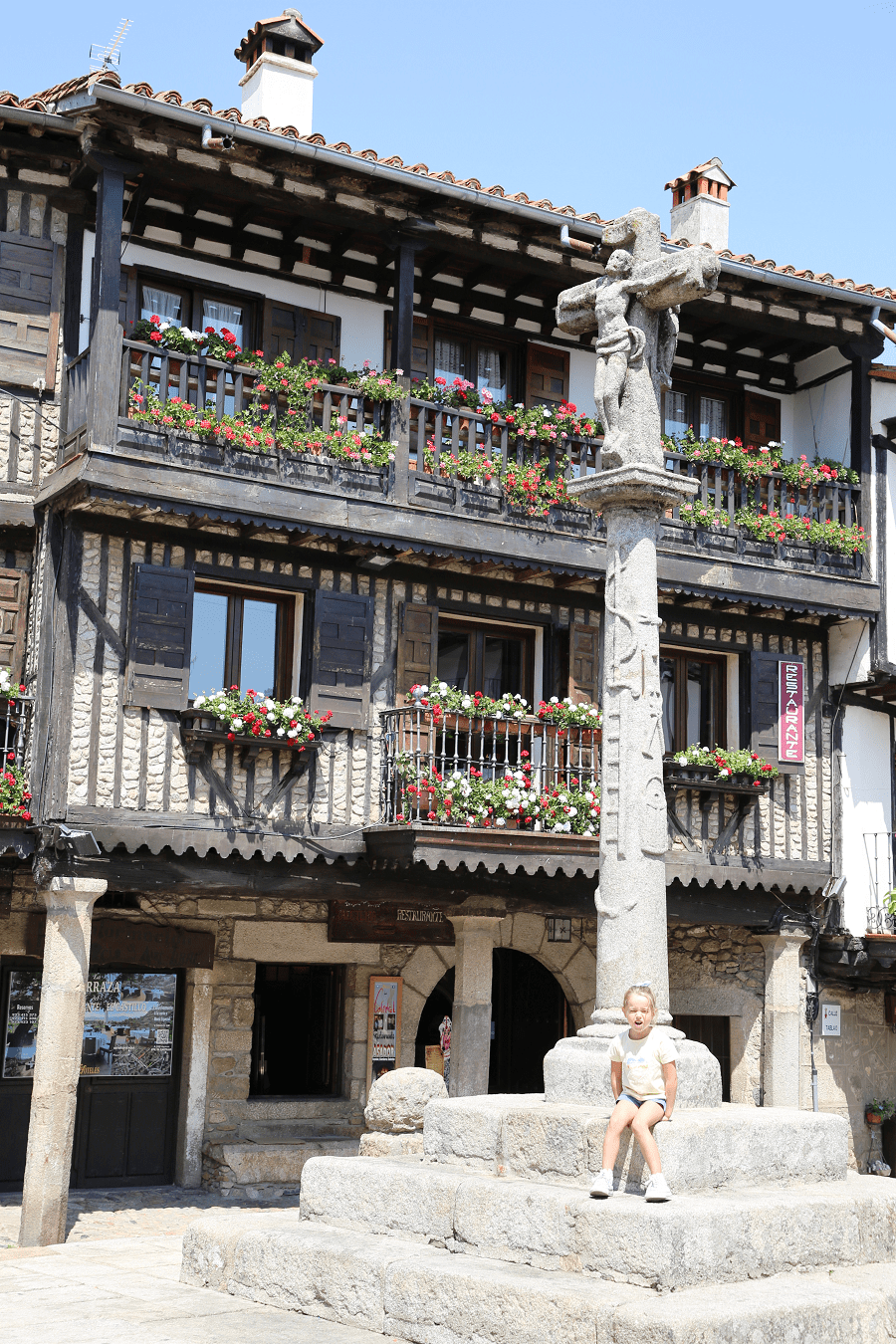 Main information
Area: 60 sq. km (municipality)
Coordinates: 40°29′21″N 6°06′40″W
Population: 1071
Languages: Spanish
Currency: Euro
Visa: Schengen
Time: Central European UTC +1