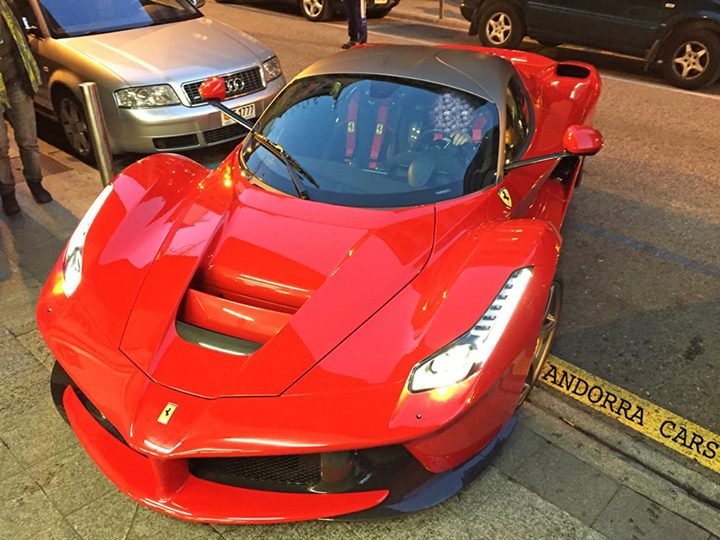 Ferrari laFerrari: 963 h.p.
Equipment
The car is equipped with carbon-ceramic Brembo brake discs at the front (398 mm) and rear (380 mm). The car is equipped with Pirelli P Zero Corsa tires measuring 265/30 R 19 (front) and 345/30 R 20 (rear) respectively.
The car uses a carbon fiber monocoque structure designed by Ferrari's F1 technical director Rory Byrne, with a claimed 27 percent more torsional rigidity and 22 percent more beam stiffness than its predecessor.
It has a double wishbone suspension in the front and a multi-link suspension in the rear.
LaFerrari has several electronic controls including an electronic stability control, high-performance ABS/EBD (anti-lock braking system/electronic brake distribution), EF1-Trac F1 electronic traction control integrated with the hybrid system, E-Diff 3 third-generation electronic differential, SCM-E Frs magnetorheological damping with twin solenoids (Al-Ni tube), and active aerodynamics, which are controlled by 21 of LaFerrari's onboard computers, to enable maximum performance.
The body computer system is developed by Magneti Marelli Automotive Lighting.