Bentley Special Old N01 from 1951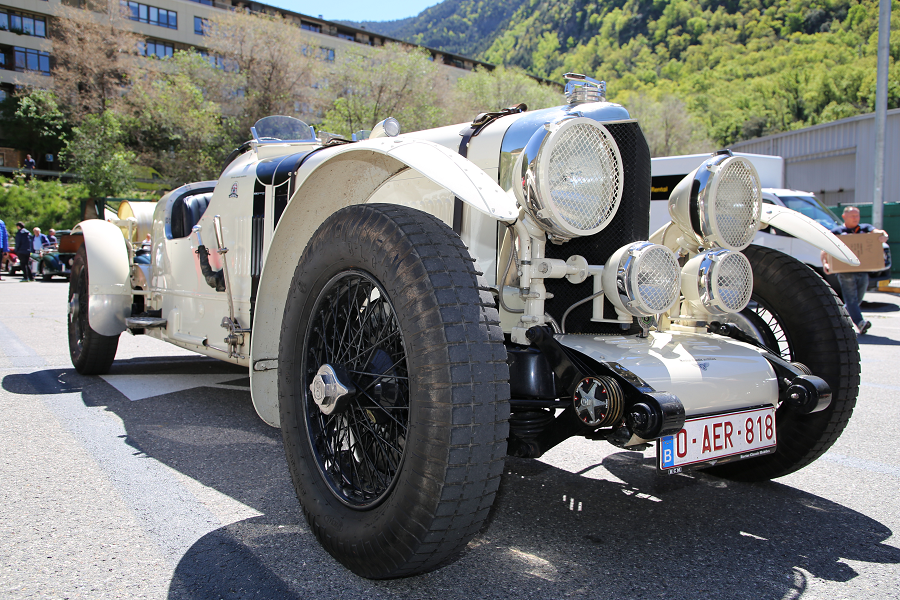 Bentley Motors Limited is a British designer, manufacturer and marketer of luxury cars and SUVs. Headquartered in Crewe, England, the company was founded as Bentley Motors Limited by W. O. Bentley (1888–1971) in 1919 in Cricklewood, North London, and became widely known for winning the 24 Hours of Le Mans in 1924, 1927, 1928, 1929 and 1930.
Bentley has been a subsidiary of the Volkswagen Group since 1998 and consolidated under VW's premium brand arm Audi since 2022.
This Bentley is built on a MKVI chassis (B60KM) with an ash and tubular steel frame and aluminium coachwork.
It is powered by the legendary powerful B81 8-inline Bentley – Rolls Royce engine which enjoyed a complete overhaul.
With 178 horsepower, this Bentley is ready for sure with its sporty feeling and huge comfort.
The dashboard instruments have been aged to give the car an appearance in line with the original car from the 1920s.