1985 Jaguar XJ-S HE 3.6. Dark blue version
From July 1981, the XJ-S was renamed the XJ-S HE and received the new High-Efficiency V12 engine for much better fuel economy.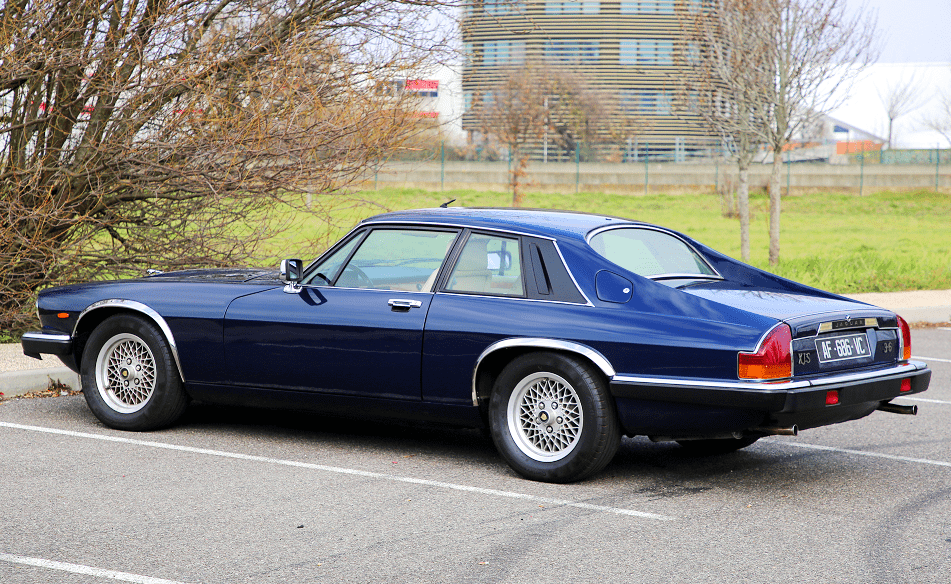 With the Fire Ball combustion chamber designed by Swiss Engineer Michael May, power output was increased as a by-product to 295 hp (220 kW; 299 PS) or 263 hp (196 kW) in North America.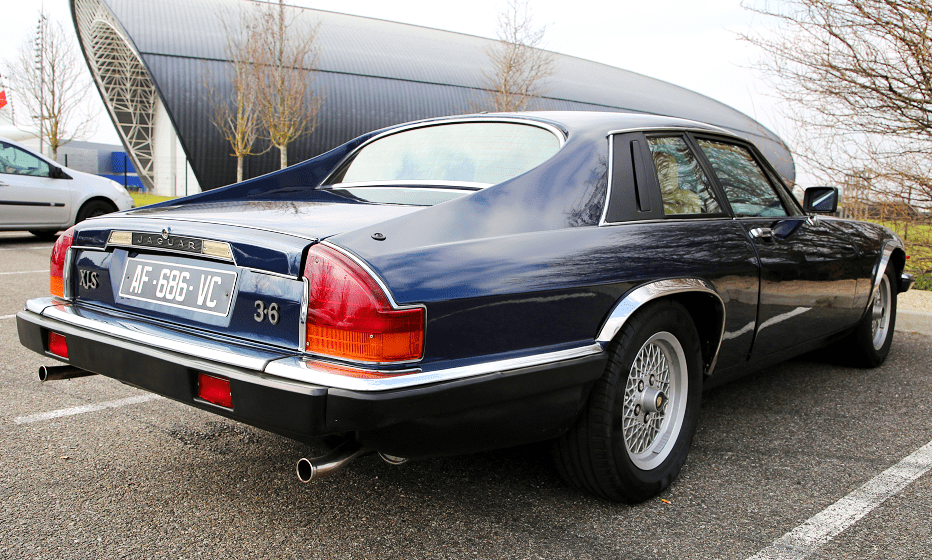 At the same time, the XJ-S HE received changes to its exterior and interior (body-coloured boot trim in place of the standard previous black, new five-spoke (starfish) alloy wheels fitted with 215/70R15 Pirelli Cinturato P5, chrome inserts on the upper part of the bumpers, burled elm inserts on dashboard and door cappings).
In 1983, the new 3.6-litre Jaguar AJ6 straight-six engine was introduced along with a new convertible model called the XJ-SC. The coupé's rather small rear seats were removed in order to make space for the removable soft top, making it a 2-seat car.
The XJ-SC was not a full convertible but was a fixed profile variant with a non-removable centre targa-type structure, fixed cant rails above the doors, and fixed rear quarter windows. The six-cylinder cars can be identified by a raised bonnet center section.