Plymouth Fury Suburban 68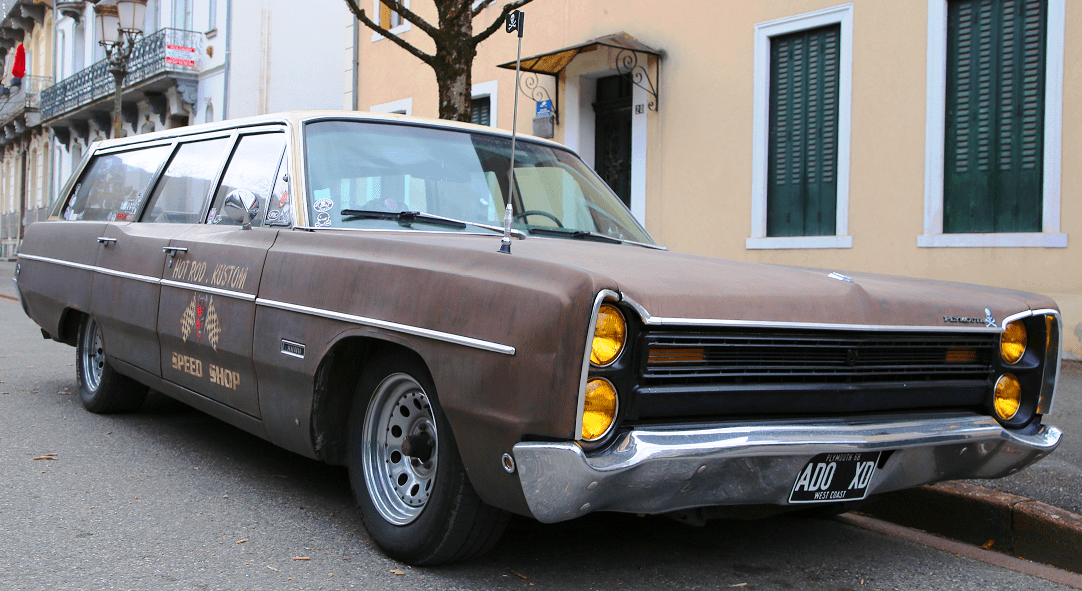 Offering a wide and highly versatile model line, Chrysler's Plymouth division took a decided step upmarket in 1964 with its new full-size Fury model line. While its straight-line styling theme continued essentially unchanged through 1968, model offerings were reorganized in 1965 along the basic Fury and increasingly upmarket Fury II and Fury III, plus the new premium-level Sport Fury, which quite possibly encouraged Ford's new full-size Galaxie-based LTD introduced for 1966 and was joined in 1967 by the top-of-the-line VIP series.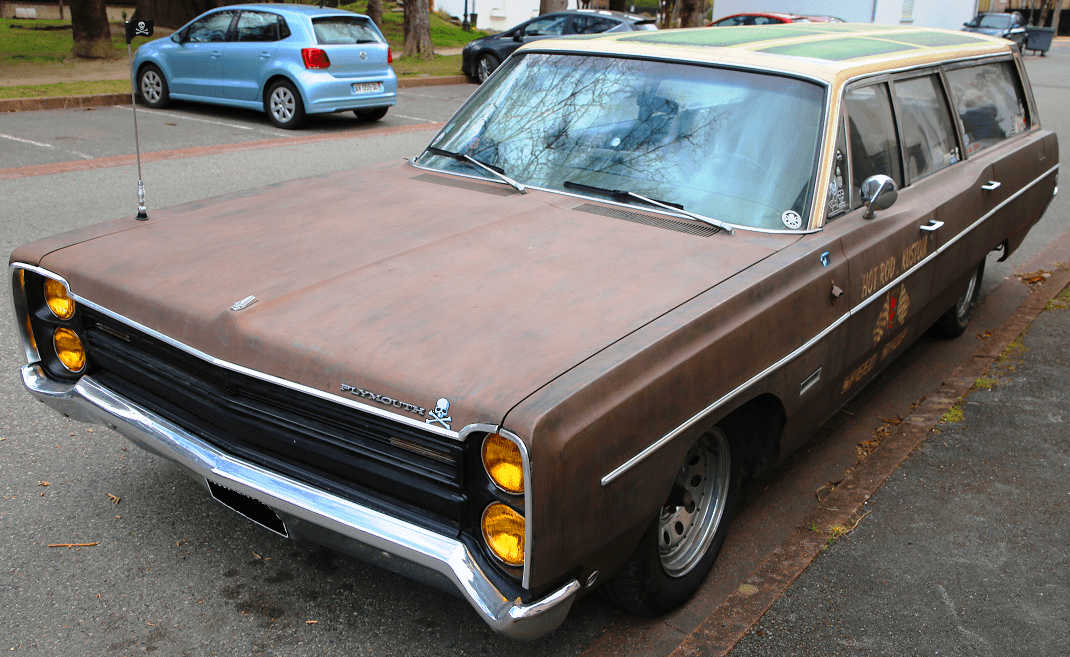 Given the massive popularity of full-size station wagons during the 1960s, Plymouth's 6-passenger Suburban, 6- or 9-passenger Custom Suburban, and 6- or 9-passenger Sport Suburban station wagon lines were progressively organized similarly to the Fury lines and featured only detail refinements through 1968.
For its part, the mid-tier Custom Suburban offered such desirable upmarket features as Chrysler's 381 cubic inch V8 engine, an electric tailgate window and pull-assist strap, full length body side moldings, wheel-opening moldings, bright upper door moldings, a rear center dome light, and "Custom Suburban" nameplates at each front fender. Relative to total Plymouth big-car production, the Custom Suburban was quite rare, with less than 10k 6-passenger examples produced.
Country: USA
Years of production: 1968—1978
Engine: 8 cylinders; 7200 cc
Power: 375 HP
Max speed: 153 km/h
Weight: 1905 kg