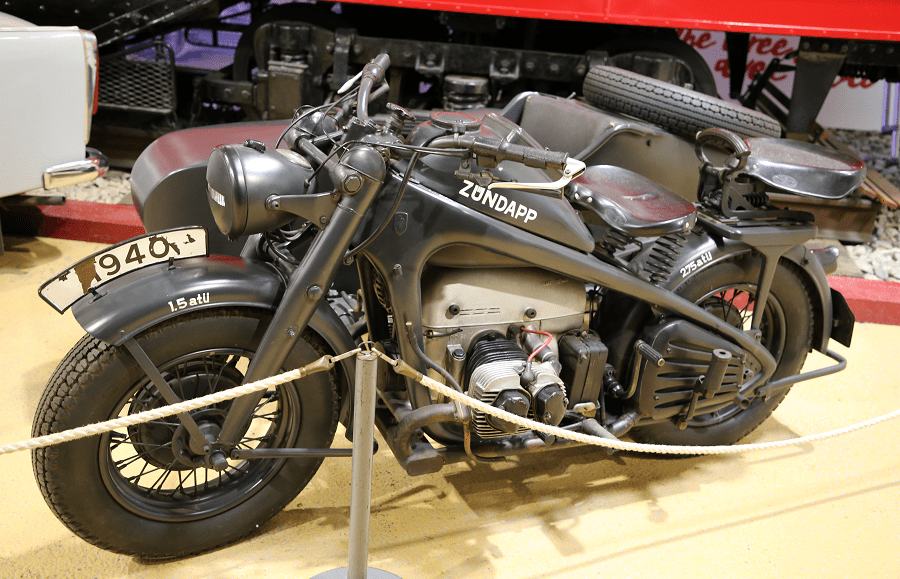 The German Zundapp KS 750 Russia from 1942, V4, 751 cc, 26 HP, 400 kg, 90 km/h
The Zündapp KS 750 is a World War II-era motorcycle and sidecar combination developed for the German Wehrmacht (armed forces) before and during the Second World War, by the German company Zündapp G.m.b.H.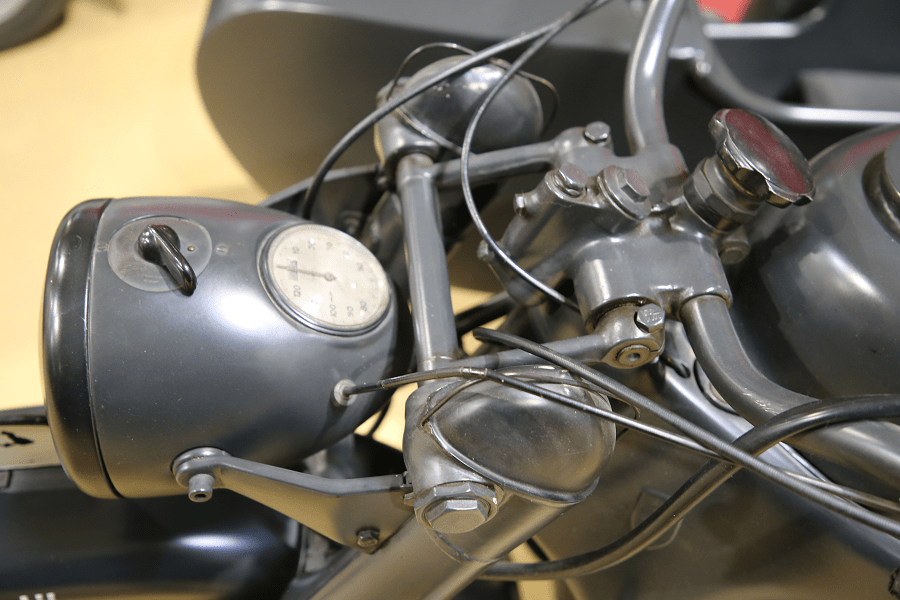 After entering service in 1941, over 18,000 were built through 1944, and deployed on all major German battlefronts, for use in a variety of roles.
The KS 750 was an integral design, featuring not one but two driven wheels – both the rear wheel and the sidecar wheel were shaft driven, powered by a 751 cc (45.8 cu in) (bore 75mm, stroke 85mm), overhead valve, flat twin engine.