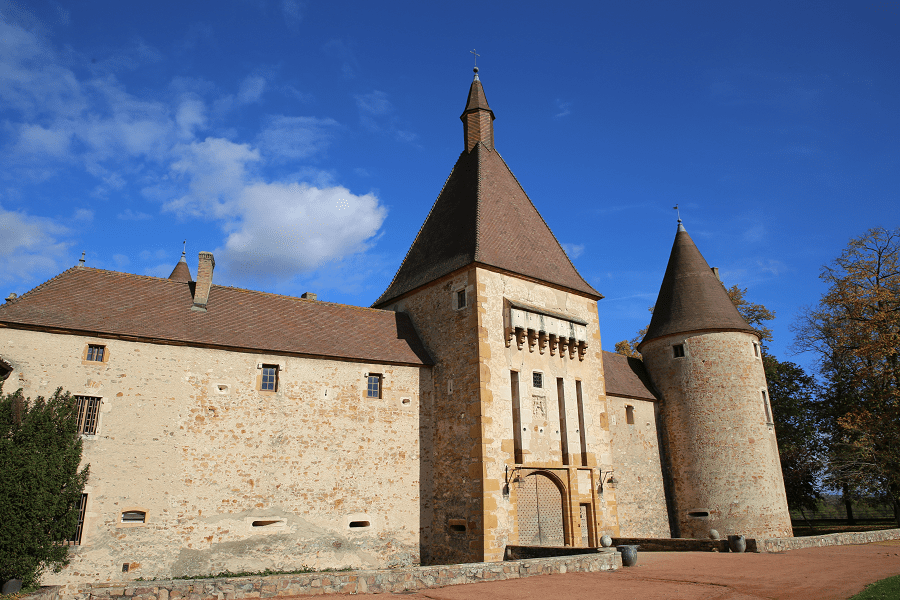 Château de Corcelles (Charolles) is a castle which stands on the former commune of Saint-Symphorien-lès-Charolles attached in 1896 to the commune of Charolles in the department of Saône-et-Loire, in the Bourgogne-Franche-Comté region.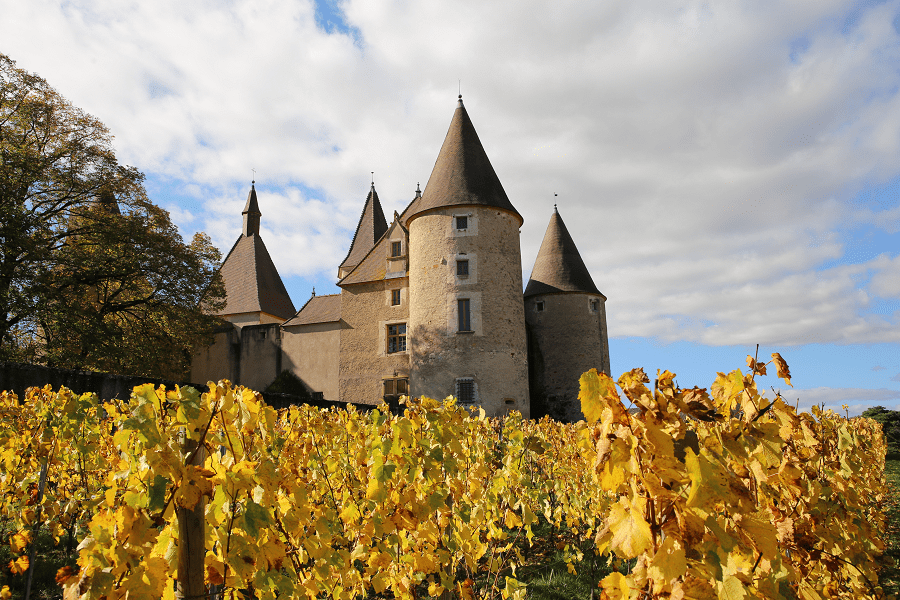 The Château, built during the 15th century and now listed as a historical monument, with its magnificent park and outdoor areas that bear witness to its wonderful past, will immerse you in the peace and quiet of this legendary site.
In addition, the buildings already protected in 20th century as historical monuments automatically benefit from the Label "20th century heritage".
Located in Beaujolais region, just 35 minutes to the north of Lyon, its exceptional setting offers a panoramic view over the hills of the area.
The Château de Corcelles has 92 hectares of vines. The vineyard has a wide variety of soils on different appellations: Beaujolais, Beaujolais- Villages and Brouilly in Gamay, and Bourgogne Blanc in Chardonnay.
The Château de Corcelles is open to visitors.
The Château's wooded park and large central lawn are the perfect location for open air cocktails and buffets, in the shade of the old oak trees.
Address: 2330 route de Villié Morgon, 69220 Corcelles-en-Beaujolais, France
Working hours:
Friday 10AM–12PM, 1:30–5PM
Saturday 2–5PM
Sunday Closed
Monday 10AM–12PM, 1:30–5PM
Tuesday 10AM–12PM, 1:30–5PM
Wednesday 10AM–12PM, 1:30–5PM
Thursday 10AM–12PM, 1:30–5PM
GPS coordinates: 46° 27′ 14″ N, 4° 16′ 54″ E