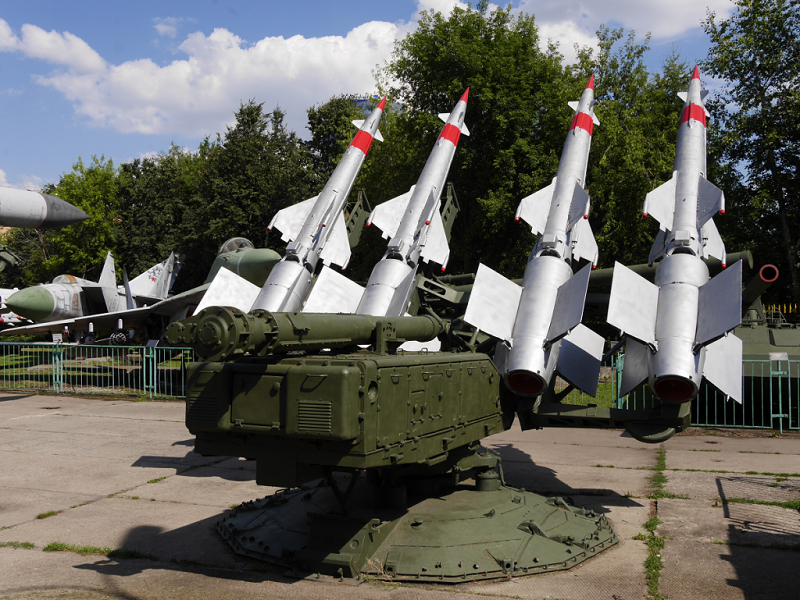 The S-125 Neva/Pechora (NATO classification SA-3 Goa)
The S-125 Neva/Pechora (Russian: С-125 "Нева"/"Печора", NATO reporting name SA-3 Goa) is a Soviet surface-to-air missile system that was designed by Aleksei Isaev to complement the S-25 and S-75. It has a shorter effective range and lower engagement altitude than either of its predecessors and also flies slower, but due to its two-stage design it is more effective against more maneuverable targets.
It is also able to engage lower flying targets than the previous systems, and being more modern it is much more resistant to ECM than the S-75. The 5V24 (V-600) missiles reach around Mach 3 to 3.5 in flight, both stages powered by solid fuel rocket motors. The S-125, like the S-75, uses radio command guidance. The naval version of this system has the NATO reporting name SA-N-1 Goa and original designation M-1 Volna (Russian Волна – wave).
Museum of the Soviet Army, Moscow