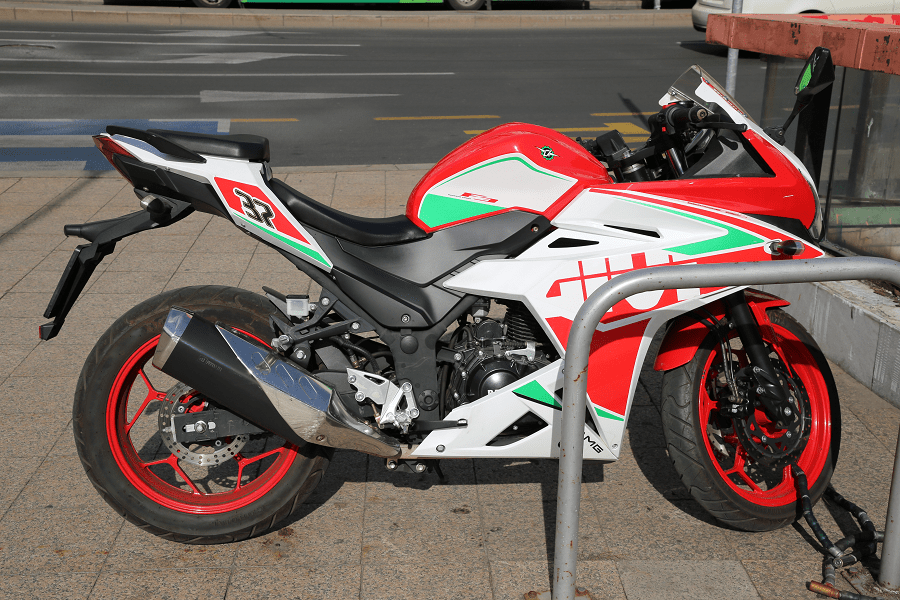 MV Agusta F3 800 Reparto Corse RR. Italian flag version
The MV Agusta F3 is a series of motorcycles introduced in 2012 by the Italian manufacturer MV Agusta. These models are the first three-cylinder machines that MV Agusta have manufactured since the famous three-cylinder GP racers of the 1970s.
The bike was designed by Adrian Morton and the engine designed by Ezio Mascheroni. It was first shown at the EICMA motorcycle show in Milan on 2 November 2010, and incorporates the lines of the MV Agusta F4, with the diamond headlamp, tapered seat shell and single-sided swinging arm offering a view of the rear rim. Unlike the F4, the exhausts are not positioned under the seat but open on the right side of the bike, just in front of the rear wheel.
The limited edition Oro (Gold) version went on sale in December 2011 and the standard model in January 2012. Since 2013, the F3 has been offered with two different engine sizes: 675 and 800 cc.
The F3 was developed in conjunction with the Brutale 3 cylinder, ushering in a new chassis and new engine, giving the brand a new lease of life on the commercial front. The engine of the F3 serves as the basis for the entire 3-cylinder range of the manufacturer: the Rivale, Stradale and Turismo Veloce "hypermotard" models.