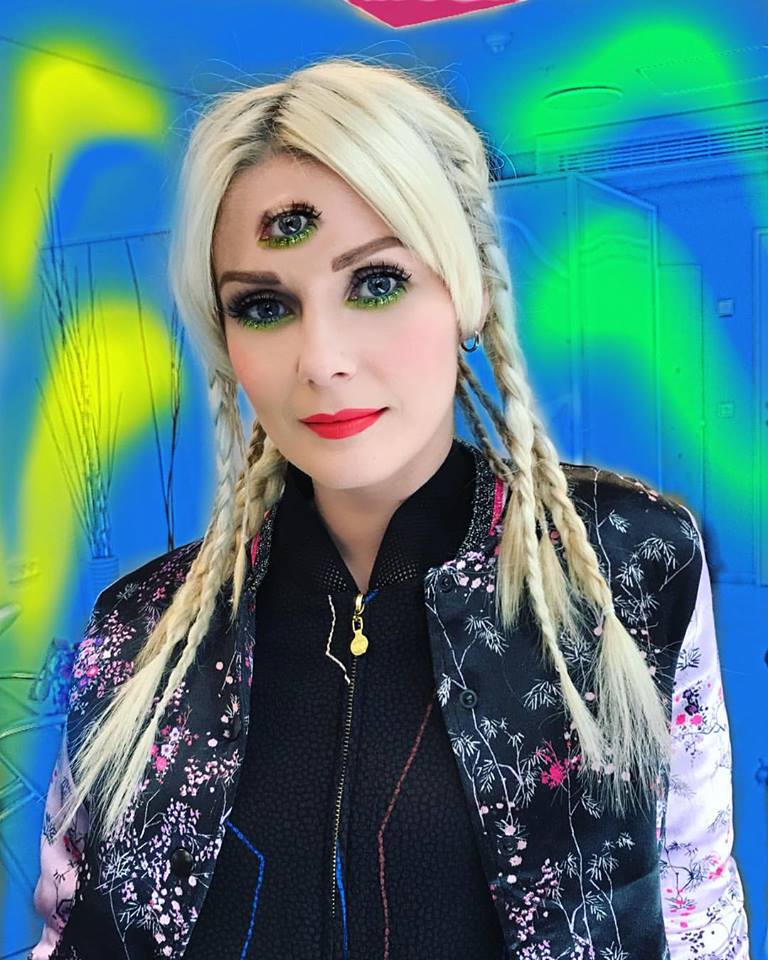 Mette Lindberg: The Tour continues
It seems that one of the finest Danish pop exports, the band with an unforgettable sci-fi name 'The Asteroids Galaxy Tour' is back on track. Creating modern electronic pop music and finding a perfect balance between the big commercial successes of catchy hits and demonstrating perfect taste is the trademark of The Asteroids Galaxy Tour as we know them.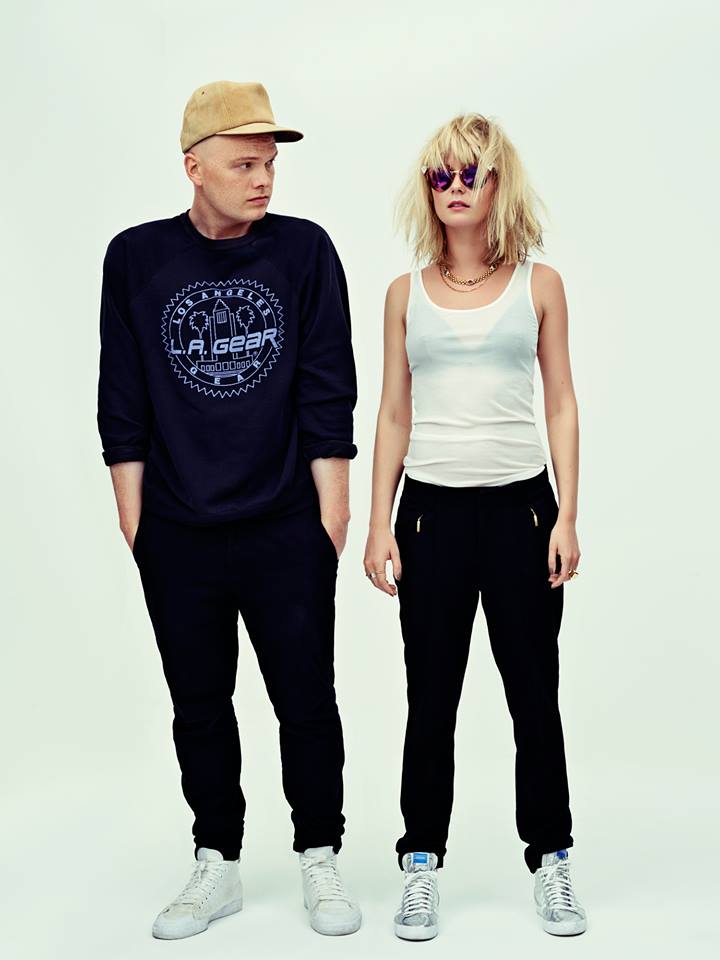 The band was formed in 2007 when producer Lars Iversen met singer Mette Lindberg in Copenhagen and they decided to try to do something together. After releasing some music, they found a way to millions of listeners when their songs 'Golden Age' and 'Under the Bend' were chosen for Heineken and Apple advertising campaigns. Already enjoying the status of pop-stars, The Asteroids Galaxy Tour released their debut album 'Fruit' in 2009, which showcased them in their best shape and caught the world's attention – they had produced a liberatingly weird cocktail of indie pop and soul. This was followed by an intensive world tour, with highlights like opening shows for Amy Winehouse and supporting Katy Perry's tour and receiving love from Elton John.
The second album 'Out of Frequency' helped them to develop the status of one of the most adventurous modern bands. It was a kind of concept album, with numerous interconnected tracks and lyrics reminiscent of a crime novel with a powerful and dramatic sound full of horns and funky bass-lines, which reminded listeners of blaxploitation-esque and cinematic song-collages from a bygone era.
Their third album 'Bring Us Together' was released in 2014, and opened a more innovative and futuristic side of The Asteroids Galaxy Tour to the world. The album had much more electronic sound than the previous work and incorporated genres such as trip-hop, disco and funk, but at the same time had all these recognizable catchy melodies and the incomparable voice of Mette Lindberg for which The Asteroids Galaxy tour is known.
After a few years break, during which Mette dedicated and Lars to other projects, the band makes a remarkable comeback with a new song and space style, Stanley Kubrick influenced video "Surrender". The new album is under construction and is planned to be released in the near future. The Asteroids Galaxy Tour have enjoyed this summer touring with gigs at big European festivals and shaping their new musical ideas in the studio. The frontwoman, powerful and beautiful Mette Lindberg was able to talk with All Andorra about plans for new music, her work on the top-rated shows on Danish TV, musical roots and inspirations and views on the option of The Asteroids Galaxy Tour performing in Andorra.
Interview: Dmitry Tolkunov
Hi Mette! Thank you for finding time to talk with us. How are you? What is new and interesting going on in The Asteroids Galaxy Tour world?
Yes, we just released two singles and are planning to have a new album probably at the beginning of next year. The Asteroids Galaxy tour have performed this summer, which we didn't do for a while, at a bunch of festivals in Denmark and Eastern Europe. Also, we have spent a lot of time in the studio composing and recording new music.
The last album was in 2014 and after that, there was a break in live shows and recording. What was the reason for such a long silence?
We were concentrating on some other projects. I was working a lot for television in Denmark. I have been a judge on Danish X-Factor for two years and had my own musical show on national Kids TV. I was helping kids to put a band together, teaching them to work together and use each other, to be a group and inspire each other and other people –that was the main vibe of the show. I think it's a good and important message. Also, I write music for other people and sometimes perform as a guest singer with the band Hess is More.
And Lars – the other half of The Asteroids Galaxy Tour was doing his own project called Hot Ice which will release a first single soon. So it was good to have a break from The Asteroids and to come back together freshly inspired by other things and start to do new music, and that's where we are now.
So when can your fans expect a new album from you?
We are expecting to release a new single and an album shortly after the beginning of next year. We are working hard in the studio now to finish it on time.
The Asteroids Galaxy Tour is known as an eclectical band that covered many genres in their music like soul, funk, dub and more cold and electronic sound that you demonstrated in the last album. What will be the main vibe and musical direction of the coming album?
Yes, we really tried to cover different kinds of genres, the band has been around for 11 years and it's a natural way of doing things when you try to do them in different ways. The sound of the new album is being shaped at the moment, we are putting together different pieces, so it's hard to say now in which way it will go, but it seems that it will be closer to the more organic sound of our first albums.
And who is the main writer of the music and lyrics in the band, you or your partner Lars?
We write music together, usually, Lars has some sketch ready and we start to work on the melody and lyrics. But sometimes we like to bring a third party into the music and our friends bring some musical or lyric ideas that really refreshes the sound.
And what is your background? What did you two do in music before meeting and forming The Asteroid Galaxy Tour?
Lars had quite a successful project NU. I was looking around before we met, trying to sing in different small projects and The Asteroids Galaxy Tour was actually the first serious band I got involved with.
Where did this strange sci-fi name of the band come from?
It came from our old friend Miloud who ended up playing a trumpet in the band. He came up with this name and we really liked it, it was a perfect band name for us, that really reflects what we do. It's associated with a move and an escape, a long journey that can take you anywhere. And all of these things are really about us.
Is your education in music?
No, I'm a self-made musician. But music has always been a big part of my life. For me, it's a good way to escape from reality, something that will put you in a safe place and will help you to disappear for a while from the pressure of your daily and emotional life. At the same time, it helps me to express different kinds of emotions – sadness, happiness, being relaxed. This is why from my early age I found it interesting to explore different kinds of music. I listened to a big amount of it, different genres with different vibes – it could be something sad or something super energetic. And all these influences you can hear in my music. And it's extremely cool and I feel really privileged to be and do something in a form of art such as music because it is a universal language that everybody understands and can connect millions of people. You don't have to understand the lyrics of the song to feel the vibe that the melody brings and can be felt by everybody.
There is a huge music scene in many Scandinavian countries. Music that's coming from the north of Europe is usually marked as having a Scandinavian sound and all these bands are meant to have something, probably a kind of cold Nordic approach. Do you feel like you are a part of this Nordic sound?
I believe that our music has some Nordic, Scandinavian soul. I've heard it from many people, who have said we sound Scandinavian and my voice is really Nordic. It's interesting and probably we do sound a little bit like that. But it's hard to describe yourself. So, I really don't know if this Scandinavian vibe that people hear in our music comes from the cold weather in our country, cultural landscape or it's just because of the physics, the specifics of my body and throat.
At the beginning of your career, you found your way to international fame after your music was used in advertising campaigns made by Heineken and Apple. It must have been a good deal… Do you remember what you felt when it was confirmed? Did you feel like you were on the road to success and world domination?
Well, it was 10 years ago before our first album came out. It was the time when the whole system of music distribution was rapidly changing; all these streaming platforms like Spotify were just taking over and there was a feeling that soon it would be impossible to make money from music. We were looking for a way to release our music in an indie way but still to live off it. And at that time in our circles there was an opinion that it wasn't cool if your songs were used in commercials, it was a bit like selling your soul to a big corporation. But for us there was no doubt that we had to do it when we had a request for our songs for the Heineken and Apple commercials. There are many good bands that want to catch the audience's attention, but if you don't have a major label that supports and promotes you it's really hard to get articles in the press and songs played on the radio. After the deal with Heineken and Apple, we – an indie band from a small country, got all this attention- people wanted to know about us, to listen to our music, to go to our shows. We had a chance to explore the world, to have gigs in different countries and to take part in other great things like doing music for TV series like Seaside in Miami, Gossip Girl, Chunky. And I don't feel like there is something bad in that we did it, after all, we all use Apple products, they have good computers and we drink Heineken, it's a good beer. I feel really thrilled and lucky that it happened. It really pushed the band and was a good start for us.
Do you remember your first gig, how was it?
Our first gig was in Copenhagen, we did an opening show for Amy Winehouse in Copenhagen. We had around 6 songs at that point, I remember that I was really stressed and scared. And it was a really special moment. The first-ever show was a warm-up for one of my idols, I'm a really big fan of Amy and it's so sad that she is no longer with us.
If we talk about collaborations with top pop-stars, you were also touring with Katy Perry. How did it happen?
We had a tour in the USA and a good friend of Katy Perry had been on our show in New York and recommended her to check us out. Katy was in the crowd during our show in Chicago and she came backstage afterwards and asked us if would we like to support her European tour. We were definitely up for it and were touring with Katy all over Europe supporting her first album tour. Sometimes even the boys from the horn section of The Asteroids Galaxy Tour joined Katy's band on stage. It was really exciting and fun.
You had many gigs all over the world. Can you share some stories with us about the shows and tour life?
One of the most memorable things was the gig at the big festival 'Rock in Rio' in Brazil. Elton John was doing a show on another stage just after us and I went with the drummer from our band to see it. We were standing in the first line, just in front of the stage and at the end of the show Elton thanked the audience, and stared directly at us, and smiled. The next day, a journalist who made an interview with Elton John told us that one question was about some new bands that he discovered and liked at the festival and he mentioned The Asteroids Galaxy Tour, saying they were a great, new and exciting band that he really liked. So probably, he recognized us in the crowd and that smile was really addressed to us. It's a kind of surreal feeling when you understand that people you really admire know your music too and like it. Also there was a great moment on 'Rock in Rio' when Katy Perry's band spontaneously joined us on stage and performed the song Golden Age with us.
Do you have some favorite places in the world where you like to perform most of all?
It's hard to find something specific, we have already been touring for 10 years and all this period has been great for us. We have toured almost everywhere in South America, the USA, Europe, have performed in Hanoi for New Years and been in the Philippines. And really enjoyed almost everywhere.
Have you ever had a chance to perform in Andorra? If not, would you like to if there was ever the possibility?
Not yet. But we are definitely up for it. It's amazing to discover new places and if people have hunger for music and want to listen to us, we are ready to go with our art and passion, to connect people with music. This is why we are doing it and going to Andorra seems like a good idea for us.