BMW R75 Sahara. Beige version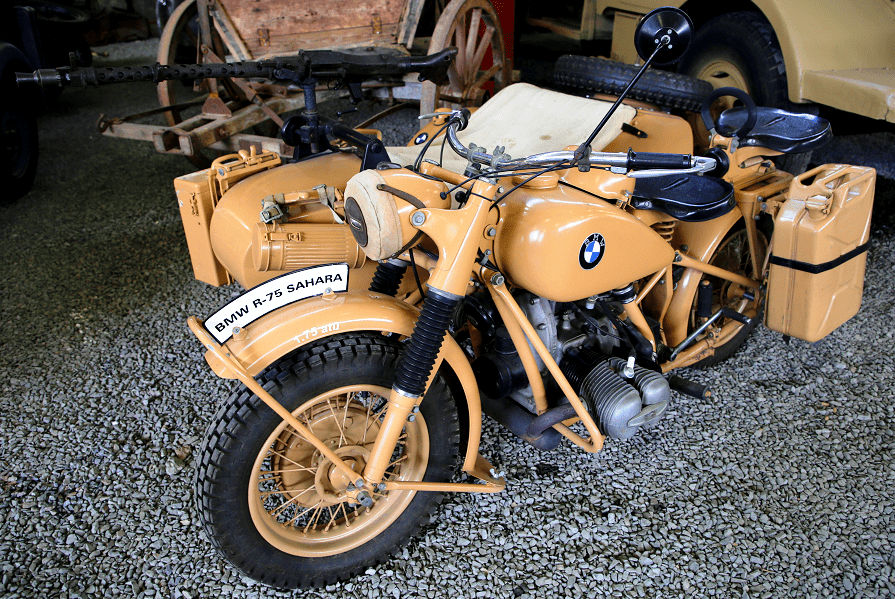 The BMW R75 and the competing Zündapp KS 750 were both widely used by the Wehrmacht in Russia and North Africa, though after a period of evaluation it became clear that the Zündapp was the superior machine.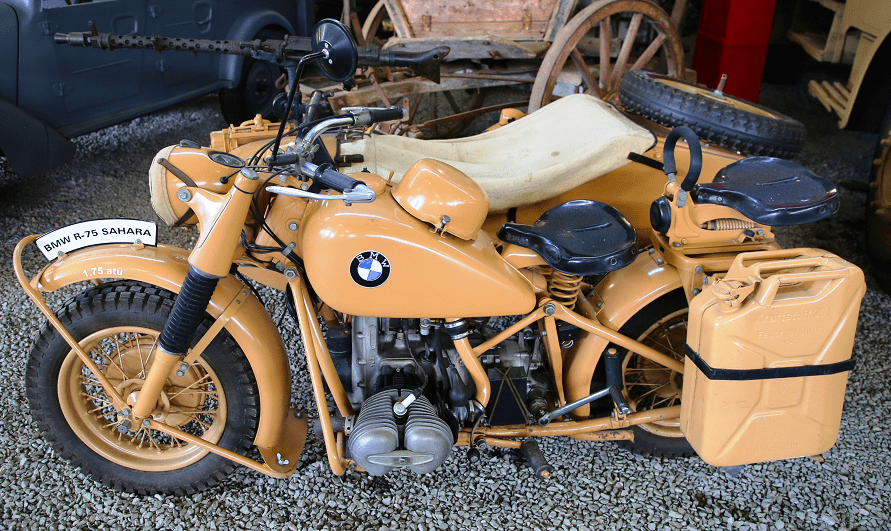 In August 1942 Zündapp and BMW, on the urging of the Army, agreed upon standardization of parts for both machines, with a view of eventually creating a Zündapp-BMW hybrid (designated the BW 43), in which a BMW 286/1 side-car would be grafted onto a Zündapp KS 750 motorcycle.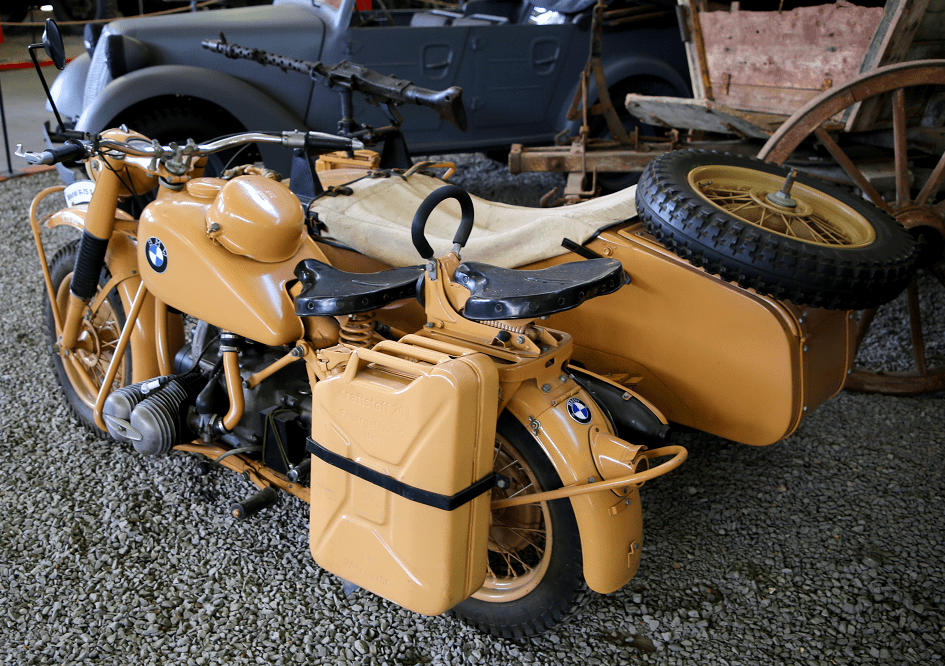 They also agreed that the manufacture of the R75 would cease once production reached 20,200 units, and after that point BMW and Zündapp would only produce the Zündapp-BMW machine, manufacturing 20,000 each year.
Made in Germany in 1942
Engine: 2 cylinders
Power: 26 HP
Speed: 92 km/h
Weight: 410 kg