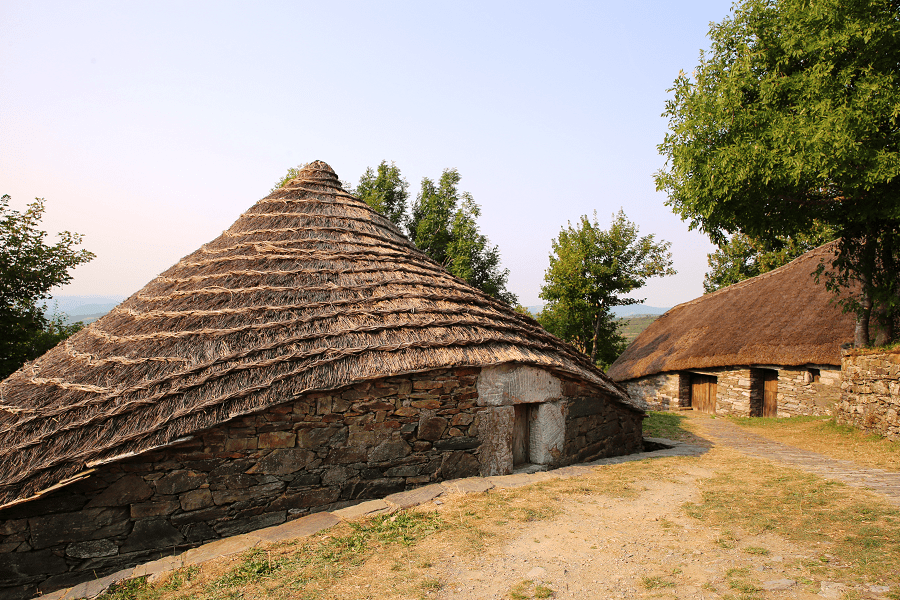 Cebrero (officially called Santa María do Cebreiro or O Cebreiro) is a parish and a city in the municipality of Piedrafita, in the province of Lugo, Galicia, Spain.
Cebrero is one of the most interesting stops on the French path of Camino de Santiago.
Main attractions
Ethnographic park
It has a set of four restored examples of the traditional palloza, buildings characteristic of the pre-Roman culture that are still preserved in numerous other points of the natural region of Los Ancares.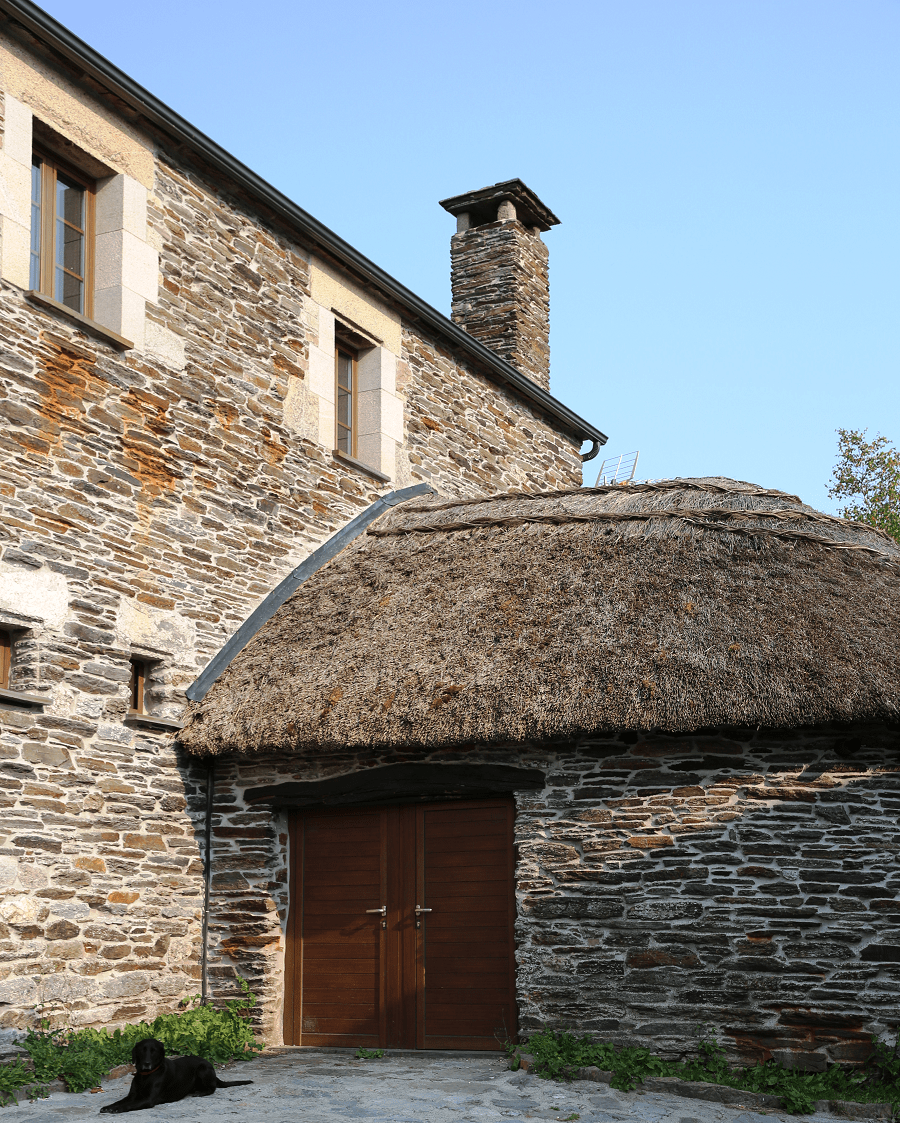 Three of them have been musealized, two can be visited and another used as a warehouse.
In its interiors, furniture is exhibited, useful for textile work, for agricultural and livestock work and those used in daily life in this Lugo region. The museum is state-owned and managed by the Junta de Galicia.
Church of Santa Maria
It is the first church on Galician soil on the Camino de Santiago Frances. Of pre-Romanesque architecture, its construction dates back to the year 872 (9th century).
One of the oldest references is dated 1072, when the temple went under control of French Benedictine monks.
It conserves the chalice with which a well-known miracle would have taken place in the 15th century; in the chapel are the mausoleums of the protagonists of the legend, together with a 12th-century carving of the Virgin.
Medieval legend
The fact that gave this town European fame was the famous Miracle of the Eucharist, or Legend of the Holy Grail of Galicia.
How to get to?
From Lugo 53 min (71.5 km) via A-6
From Santiago de Compostela 1 hr 58 min (163 km) via A-54 and A-6
From Madrid 4 hr 9 min (439 km) via A-6
Main information
Area: 4 sq. km
GPS coordinates: 42°42′29″N 7°02′37″W
Language: Spanish, Galician
Population: 121
Currency: Euro
Visa: Schengen
Time: Central European UTC +1, in summer +2