Santo Domingo de Silos is a city and a municipality located in the province of Burgos, Castile and León, Spain.
Touristically, it forms with the neighboring towns of Lerma and Covarrubias the so-called Arlanza Triangle.
Some researchers point out that the monastery of Santo Domingo de Silos is linked to the history of Rodrigo Díaz de Vivar since he and his wife Jimena donated some of their estates to the monastery, whose cloister was still being built in 1081, the year in which the Cid was banished.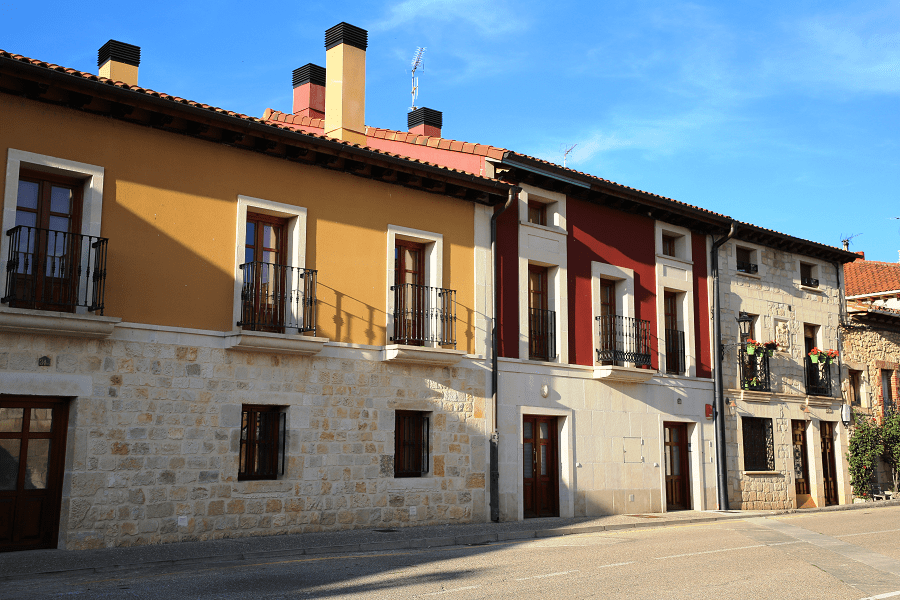 It is a popular part of the Camino del Cid route.
Main attractions
Santo Domingo de Silos Abbey is a Benedictine monastery is named after the eleventh-century saint Dominic of Silos.
The monastery dates back to the Visigothic period of the 7th century. In the 10th century, the abbey was called San Sebastián de Silos, but acquired its current name when Dominic of Silos was entrusted to renovate the abbey by Fernando the Great, King of Castile and León.
Dominic had been prior of the Monasteries of San Millán de la Cogolla before being driven out with two of his fellow monks by King García Sánchez III of Navarre, for opposing the king's intention to annex the monastery's lands.
The abbot designed the church to have a central nave with two side aisles and five chapels attached to its apse and transept.
When Santo Domingo died in 1073, work on the church and the cloister was handed over to Abbot Fortunius, who saw the rest of the construction to its completion.
The church was subsequently rebuilt by the neoclassical architect Ventura Rodríguez.
In 1835 the abbey of Silos was closed, along with other monasteries in Spain. Benedictine monks from Solesmes in France revived the foundation in 1880.
St. Peter's Church was built between the 12th and 17th centuries, it houses the Virgen del Mercado, patron saint of the town.
In the vicinity of Santo Domingo is the La Yecla gorge, Mataviejas river canyon, a natural attraction.
How to get to?
From Burgos 36 min (41.7 km) via N-234 and BU-901
From Valladolid 1 hr 40 min (135 km) via A-62 and N-622
From Madrid 2 hr 30 min (235 km) via A-1