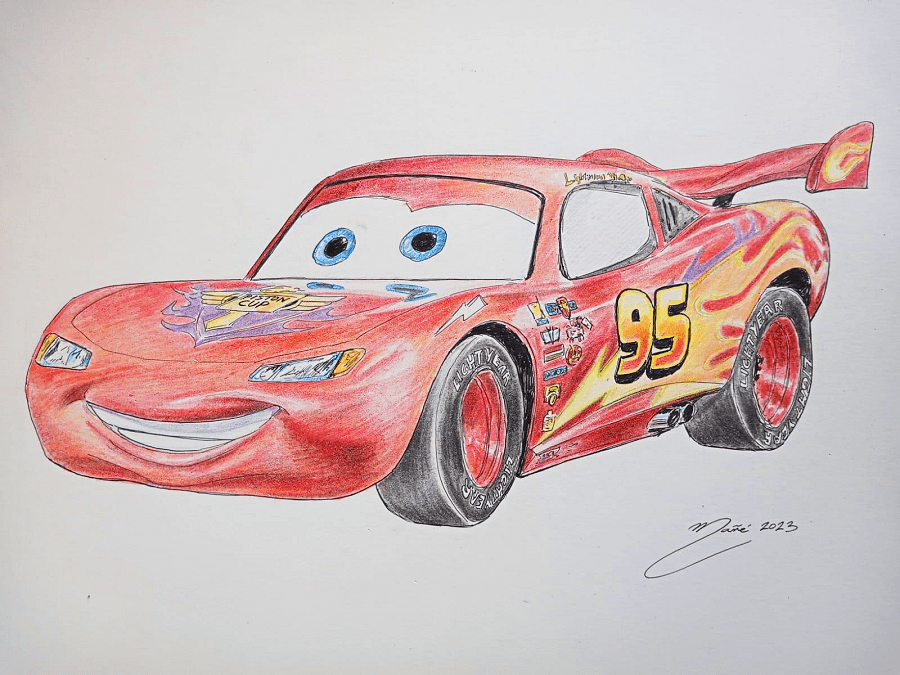 Lightning McQueen. Pencil colours drawing by Joan Mañé
Lightning McQueen is a fictional anthropomorphic stock car and is the main protagonist of the Pixar franchise Cars, primarily voiced by Owen Wilson. His appearances include the feature films Cars, Cars 2, and Cars 3, as well as in the TV series Cars Toons and Cars on the Road. Lightning is also a playable character in each of the Cars video game installments. Lightning McQueen is the face of the Cars brand, and he is a popular mascot for Disney.
Lightning is a professional racer in the Piston Cup racing series, which emulates the NASCAR Cup Series, and acquires several Piston Cup victories during his career. In Cars 2, he competes in the World Grand Prix, a short-lived event promoting a new alternative fuel called Allinol. At the end of Cars 3, he briefly assumes the role of Cruz Ramirez's crew chief and mentor before returning to racing.