ZiS-33: off-road tracked wheeled vehicle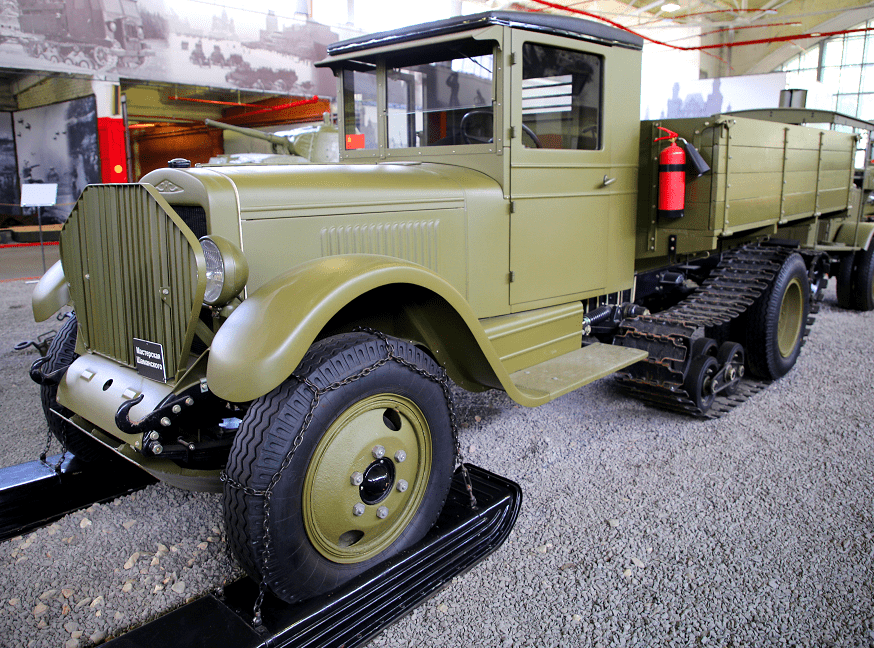 Structurally, the ZiS-33 off-road truck was a modernization of the ZiS-5 truck, which was equipped with an original removable caterpillar drive. It was the first serial half-track vehicle in the USSR. In the field, two Red Army soldiers could convert the rear axle of the ZiS-33 from wheeled to caterpillar and vice versa in 20 minutes.
The main advantage of the ZiS-33 was its high cross-country ability, as well as good traction, which was developed by a 73 HP engine. Skis put on the front wheels made it easier to overcome 35–40 cm of snow. However, it was the versatility and simplicity of the ZiS-33 design that concealed a lot of pitfalls that began to come to light in the conditions of the most severe front-line operation.
Made in the USSR in 1940
Engine: 6 cylinders
Power: 73 HP
Max. speed: 45 km/h
Load capacity: 3000 kg
Weight: 4400 kg