ZAZ-965. Light blue version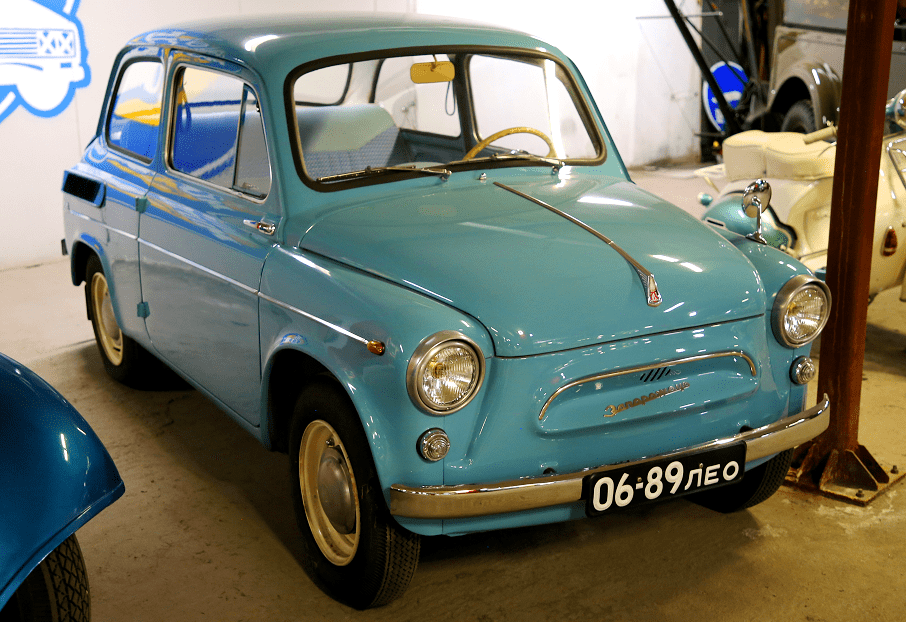 The ZAZ 965 was a city car produced from 1960 to 1963. Design of a car accessible to the public, and one in part taking the place of the soon to be discontinued Moskvitch 401, began in 1956.
Following the growing trend of city cars, the minister in charge of Minavtroprom (the Soviet automotive ministry) Nikolay Strokin selected the new Fiat 600 as the model to follow. However, despite being visually similar to the Fiat, the ZAZ was in fact a completely different car.
Made in the USSR
Years of production: 1960-1969
Engine: 4 cylinders; 746 cc
Power: 24 HP
Max speed: 90 km/h
Weight: 740 kg