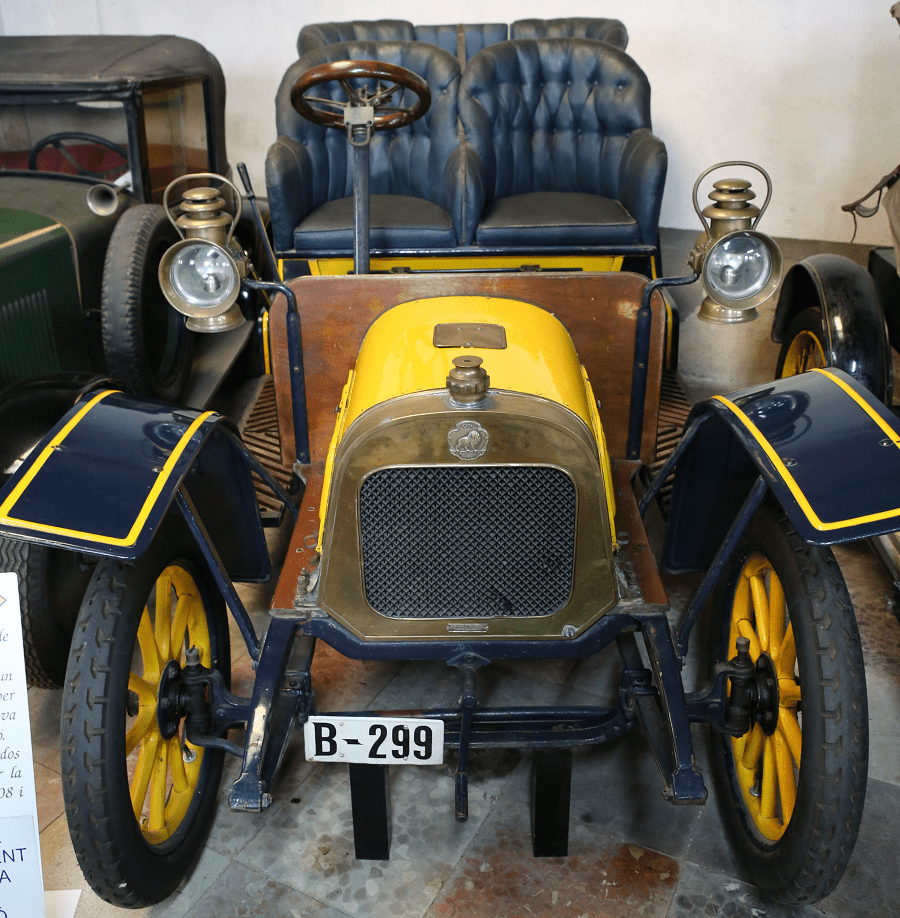 Yellow Lion-Peugeot Type VA from 1906. 
Lion-Peugeot is a formerly independent French auto-maker. It is the name under which in 1906 Robert Peugeot and his two brothers, independently of the established Peugeot car business, began to produce automobiles at Beaulieu near Valentigney.
In 1910 the two family auto-makers Automobiles Peugeot and Lion-Peugeot merged to form the business Société des Automobiles et Cycles Peugeot, but the merged business continued to use the Lion-Peugeot name for smaller models inherited from the formerly independent business until 1916.
The Lion-Peugeot Type VA is an early motor car produced near Valentigney by the French auto-maker Lion-Peugeot between 1906 and 1908.
First presented at the Paris Motor Show in 1905, but not offered for sale until the next year, the Type VA was the first of a succession of models to carry the "Lion-Peugeot" name.
The car was propelled using a single cylinder 785 cm³ four stroke engine, mounted ahead of the driver. A maximum of between 6 and 7 hp of power was delivered to the rear wheels, and a top speed of 35 km/h (22 mph) was claimed.
The Type VA was 2,850 mm long, with a wheel-base of 2,000 mm. A carriage format Voiturette body provided space for two while the covered carriage Tonneau / Phaeton format body offered space for four.
This exhibit comes from The Salvador Claret Automobile Collection