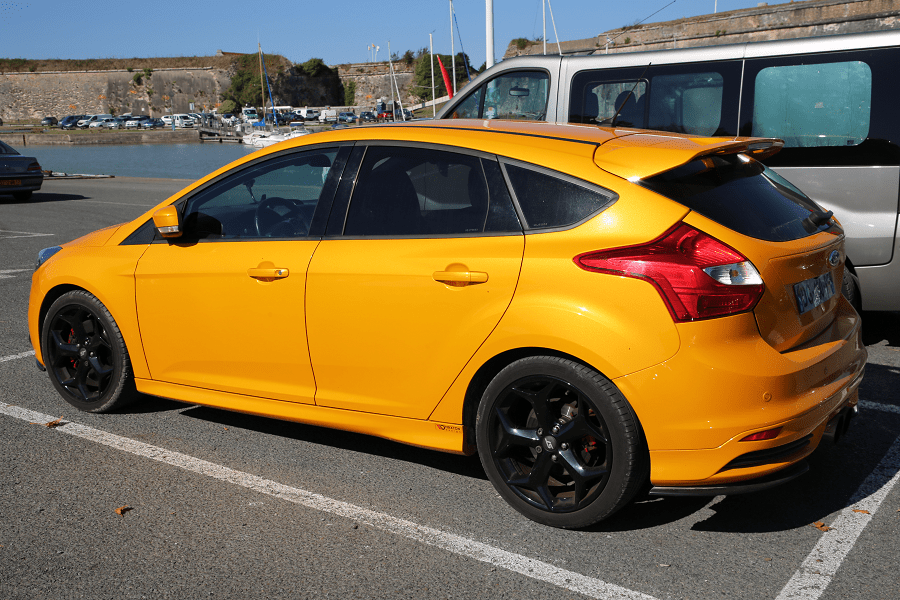 Yellow Ford Focus ST version with a turbocharged 2.0-litre producing 252 hp (188 kW)
The Ford Focus (third generation), also known as the Focus Mk III, (Code name: C346) debuted at the 2010 North American International Auto Show as a 2012 model. The cars shown were a 4-door sedan and 5-door hatchback, also debuting a new 2.0-litre direct injection I4 engine. A 5-door estate (wagon) was previewed at the Geneva Motor Show a month later.
This generation of Focus would be the first Ford vehicle designed under the tenure of CEO Alan Mulally and his "One Ford" plan, which aimed to leverage Ford's global resources into creating more competitive vehicles that could be sold globally in each segment with minimal changes.