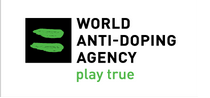 At what has been described as a defining moment for the anti-doping industry, the World Anti-Doping Agency (WADA) Foundation Board met in Colorado Springs today and strengthened anti-doping worldwide, reports WADA.
As a key outcome of the meeting, WADA agreed to strengthen its independent compliance and regulatory function that was implemented through the Independent Compliance Review Committee earlier this year; this was one of the many recommendations from the Independent Commission's Report.
The outcome is all the more pertinent, as the Board declared six signatories non-compliant with the World Anti-Doping Code with immediate effect. The National Anti-Doping Organizations (NADOs) of Andorra and Israel were deemed not to have 2015 Code compliant rules in place. Argentina, Bolivia, Ukraine and Russia were also declared non-compliant as a result of using non-accredited laboratories, an action prohibited under global anti-doping rules as it relates to analyze blood and urine samples.
The World Anti-Doping Agency (WADA) was established in 1999 as an international independent agency composed and funded equally by the sport movement and governments of the world. Its key activities include scientific research, education, development of anti-doping capacities, and monitoring of the World Anti Doping Code (Code) – the document harmonizing anti-doping policies in all sports and all countries.